« All Posts by this Blogger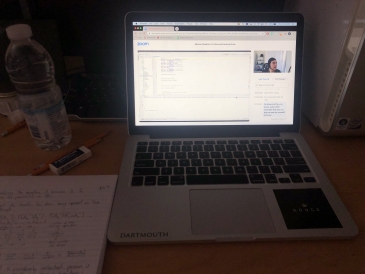 Picking Classes for Remote Learning!
This year, the Spring term at Dartmouth is being held remotely, as most other schools are doing. Although its certainly sad to see the school and the wider world shaken up, I thought it would be fun to give some updates throughout the term on how my classes are going, so you can all get to know me and Dartmouth a little better!
For this blog, I'll focus on the process of picking classes. At Dartmouth, we first pick the three classes we hope to take next term around a month before the term starts. A lottery system then dictates whether or not you get those classes. Unlike my first two terms at Dartmouth, I actually had some issues with picking classes this term, so I thought it would be a great experience to share.
Classes at Dartmouth are generally pretty small, which allows you to build relationships with your classmates and professors. However, this means that some classes are harder to get, especially those in popular departments such as economics.
Originally, I was hoping to take an economics class, a computer science class, and a class on music theory. However, I unfortunately didn't get my economics class. This was the first time this happened to me, so I was pretty lost on what I should do next. After talking to my advisor, however, I found that I actually had a lot of options to explore. Eventually, I landed on an astronomy class to replace my economics class, and I looked forward to learning more about a new field.  
I thought I had all my classes set up going into Spring Break, but once Dartmouth announced that the term would be held remotely, I realized that I wouldn't have access to telescopes. Since I was looking forward to looking at stars in my astronomy class, I decided I would drop it for a class that was more suitable for the remote nature of the term. This meant that I suddenly had to find another class again. I started emailing different professors and departments, and they all replied extremely quickly, offering me support and advice. At the end, I found so many interesting classes that I decided I would take four this term, since I would have more free time staying at home. My final classes are two math classes, an anthropology class on evolution, and the computer science class I had originally signed up for. As you can see, only one of my classes was the one I originally signed up for. Through my course searching process, I've seen how many options I really have at Dartmouth, and I'm super excited to explore some new ones this term.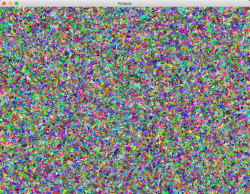 After my first week of classes, I can say I'm happy with my choices so far. I'll definitely share the highlights of the term with you guys, but so far I've enjoyed adapting to the new nature of the term and seeing some of my friends on Zoom. I've also done some pretty cool work already — check out this painting I made in my computer science class!
As a senior, especially during times of COVID-19, there is a lot of uncertainty in my life and those of my friends.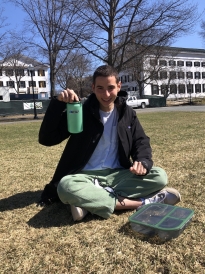 Spring has sprung in Hanover and the term feels like it's really getting off the ground with classes starting up in full swing, warmer weather, and the occasional muddy day.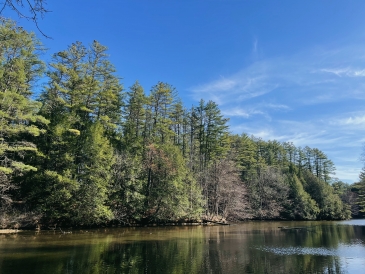 There is never a dull moment at Dartmouth! One of the main reasons why the College is so special is our unique D-Plan, which operates on the quarter system.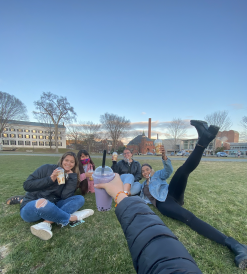 Wondering what a two-course term at Dartmouth is like? Well, here's the scoop!

Thinking back, this winter has been a whirlwind. I wanted to use this final blog post as an opportunity to organize my thoughts and share some reflections as I move into my final term!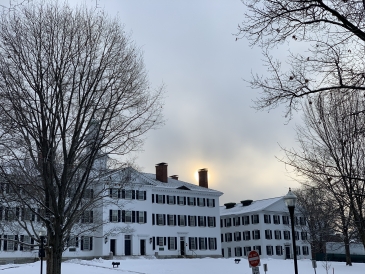 This one's for you intrepid, amazing prospective students!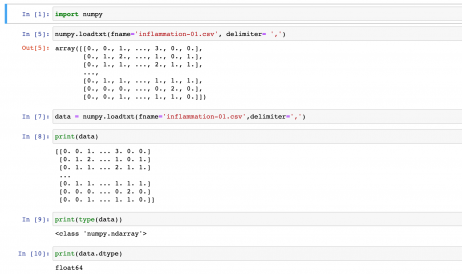 One of Dartmouth's programs that I have had the pleasure to take part in is the Women In Science Program!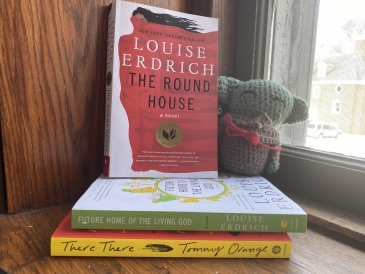 Dartmouth is home to a ton of different departments, but one of my favorites is the Native American Studies (NAS) department. Let me tell you why you should take a NAS class at Dartmouth!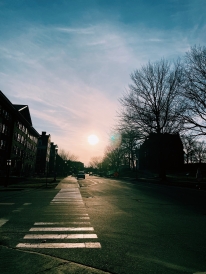 When I told my friends about the class, they were confused: how could a public speaking class be taken asynchronously?