You are here
Fall

On Campus

Oh. My. Goodness. What a fun class this was! As a certified weather and climate geek, I was totally entrenched in everything we done in this course. From the labs and weather presentations to the "flipped" classroom experience, I thoroughly enjoyed this class. Dr. Osterberg's excitement for the course material made it that much more enjoyable! It was truly an extraordinary first-year course to take.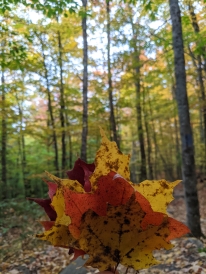 You're Never Truly "Alone"
College is meant to test your growth and maturity. An instrumental part of that is realizing your self-worth and appreciating who you are!
Pages