You are here
Fall

On Campus

Oh. My. Goodness. What a fun class this was! As a certified weather and climate geek, I was totally entrenched in everything we done in this course. From the labs and weather presentations to the "flipped" classroom experience, I thoroughly enjoyed this class. Dr. Osterberg's excitement for the course material made it that much more enjoyable! It was truly an extraordinary first-year course to take.

Winter

On Campus

I've loved this class from beginning to end. For one, I enjoyed it because of the people in it, but I also loved it because of the content. Through frequent class discussion, I learned about the health of our democracy and the ways it is compromised. Very enlightening class!

Spring

On Campus

Religion 5 was a quintessential liberal arts course that deepened my knowledge in a subject I thought I had all figured out. As a STEM-oriented student, this class offered the perfect balance to my spring term schedule. As a result of this class, I became more introspective of how I was raised, and I'm more grateful in my ability to be a free-thinker.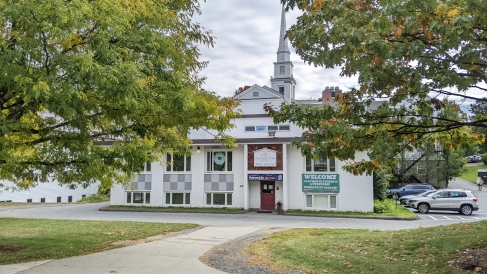 Pages