« All Posts by this Blogger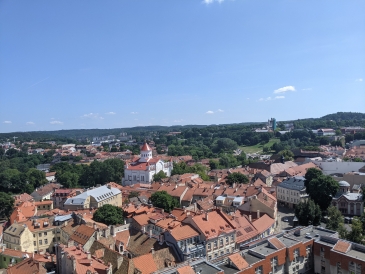 Studying Abroad: The First-Generation Perspective
I genuinely can't believe just how much I've missed blogging over the past couple of months. It's an extraordinary privilege to be able to write about my journey here at Dartmouth, and I'm grateful that you've followed along with me. I spent the summer of 2023 abroad in the countries of Latvia, Estonia, and Lithuania, and it will be hard to pack all of the memories into one blog post, but I'll give it my best shot! As for the fall, I'm going to be doing an "off-term," but that's for next week's post. I will say, right from the get-go, I'm truly missing Dartmouth's campus. I can't wait to be back in the winter of 2024, but, until then, I have separate journeys to embark on!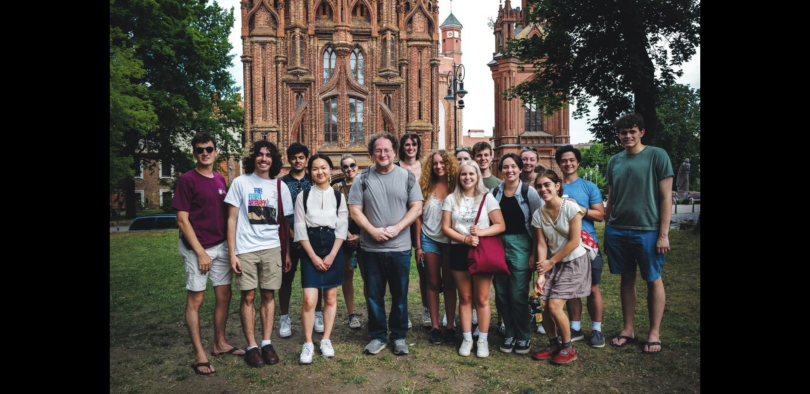 The study abroad experience was something that initially attracted me to Dartmouth. I'd heard about how easy it was to study in another country, not to mention how the financial aid "travels with you" (more on that later). However, I've always been filled with a healthy dose of skepticism about anything that seems too good to be true. After my first year at Dartmouth, I started to look into the study abroad programs in more detail. I met with my financial aid officer to discuss the financial side of things. I talked with my academic advisors about how studying abroad might fit into my overall academic plans. Once I'd heard about the new Baltic LEAP program that Dartmouth offered, I knew which study abroad I'd want to target. Applying to this study abroad was one of the best decisions I've made at Dartmouth, and I still can't believe everything I did this summer!
My grandfather was born in Latvia, a small country just west of Russia, neighbored by Estonia to the north and Lithuania to the south. He and his family (my great-grandparents) fled to the United States post-WWII during the Soviet Regime. My grandfather passed away when I was young, so I didn't get to appreciate the Latvian culture and heritage that he brought with him. I certainly didn't think that a kid from rural Missouri who grew up poor could ever venture out across the Atlantic Ocean to see his home country. All of these seemingly fantastical wishes were brought to life by a simple study abroad program at Dartmouth. Not only did I get to see Latvia, I got to play golf there (my grandpa's favorite sport), eat Latvian cuisine, see historical landmarks, and so much more!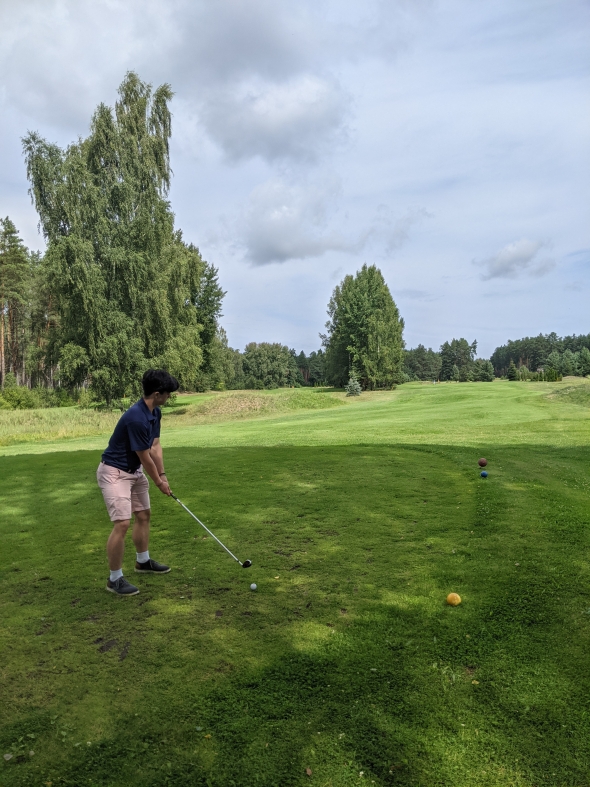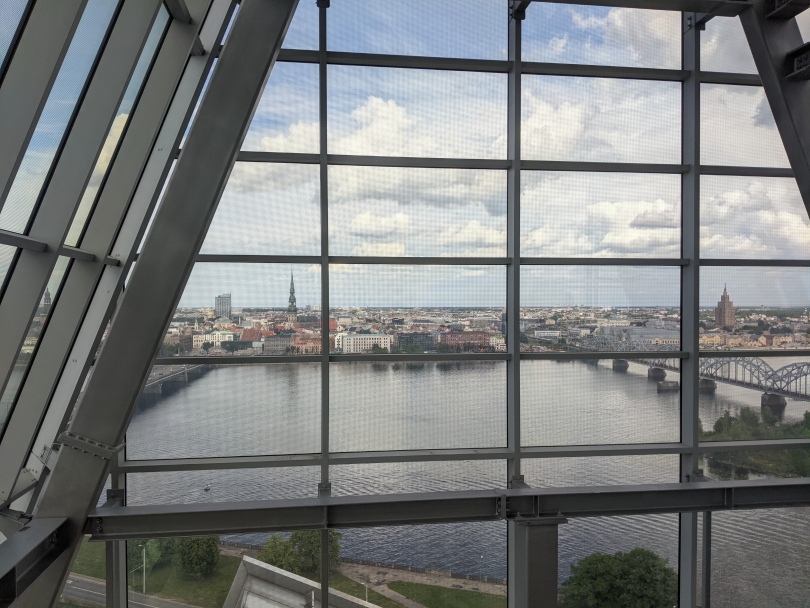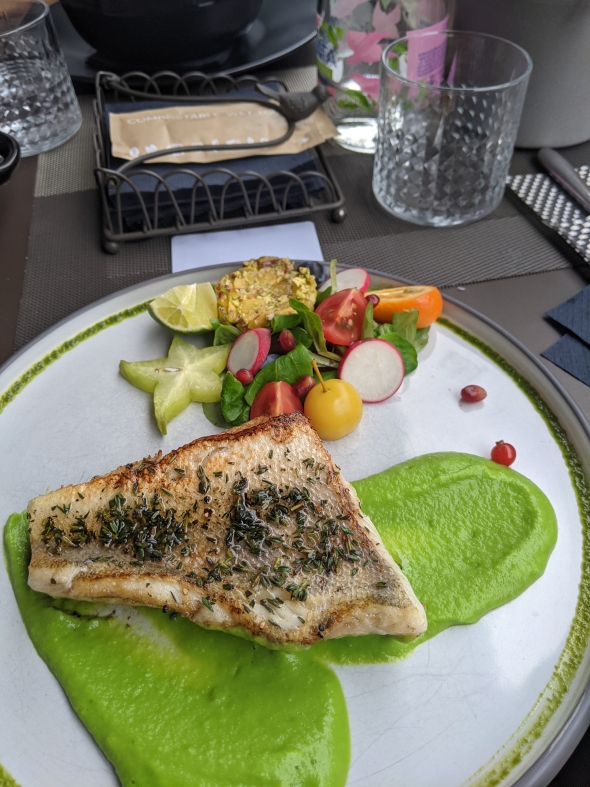 Lithuania and Estonia weren't merely countries I had to get through to see Latvia; rather, they imparted their own unique set of impressions and memories that I will carry with me for a lifetime. In Lithuania, I got to see President Joe Biden speak at the NATO Summit, met with New Hampshire Senator Jeanne Shaheen, and ate delicious Lithuanian food. In Estonia, I also got to eat all the tasty foods, and I solidified the friendships that I made with the rest of the Baltic LEAP crew. It was truly a memorable experience – one that I will never forget.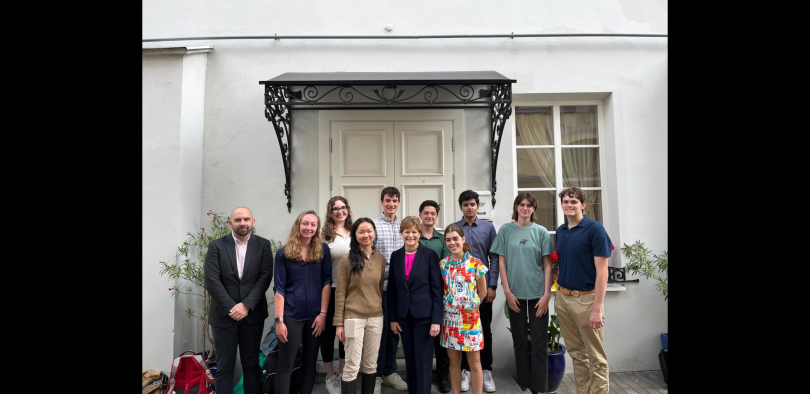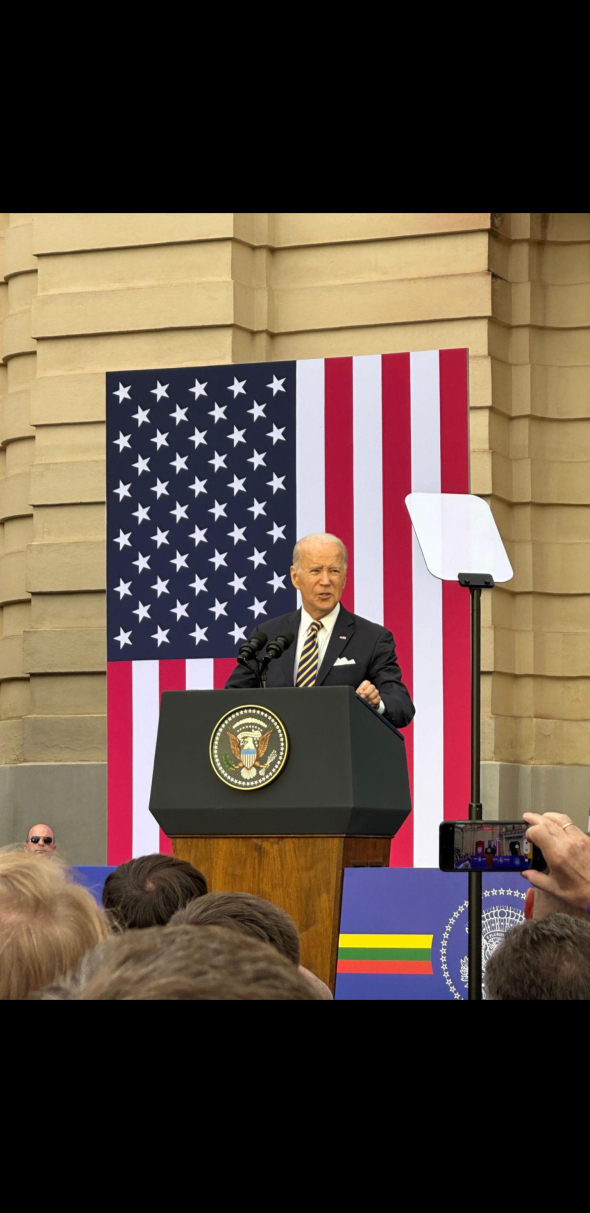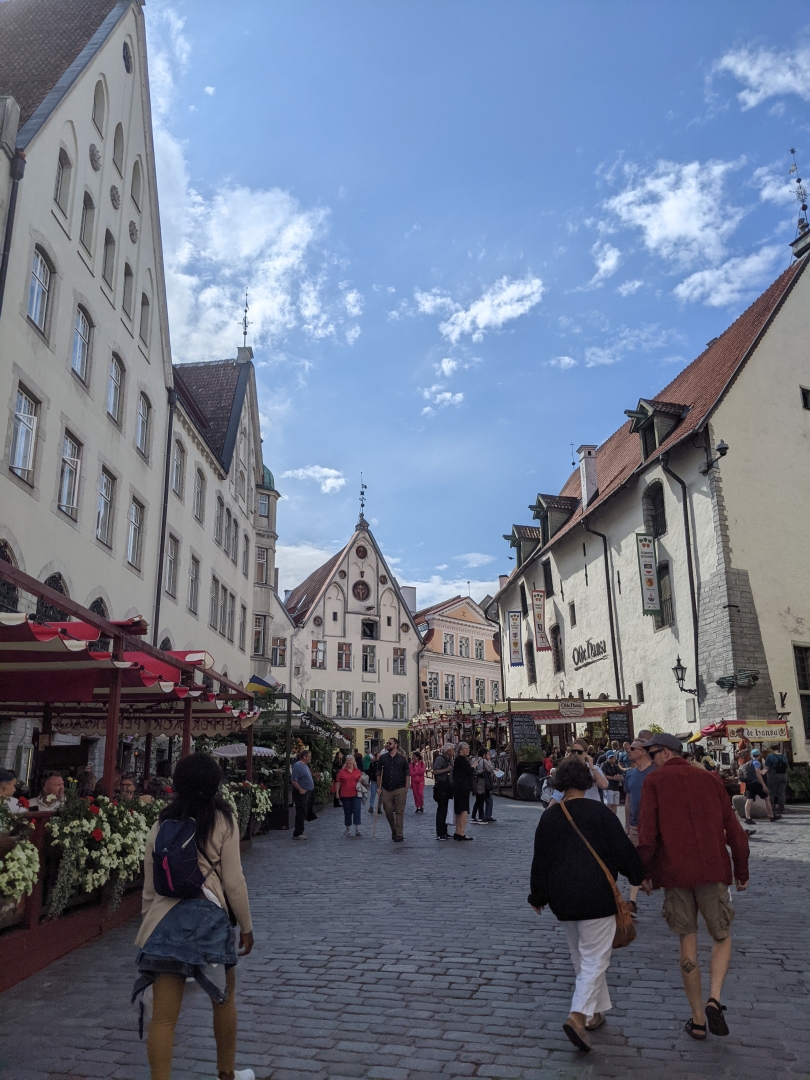 These dreams to see my grandfather's home country and to study abroad in general were made possible by Dartmouth's resources, and I couldn't be more grateful to take advantage of them. The Guarini Institute (the study abroad folks) and the financial aid department worked closely with me to make sure I wouldn't have ANY additional expenses in Europe for travel, food, housing, etc. My flight ticket was billed to my student account, and my scholarship was increased to cover the added costs of the flight, meals, and general living expenses throughout the trip. So, my financial aid certainly did "travel with me." What I thought would be the biggest barrier for me to study abroad – the finances – turned out to be no concern at all thanks to Dartmouth!
The more abstract barriers for someone like me – an introvert – to study abroad were also mitigated through the preparation that the Baltic LEAP program put together. The Guarini Institute offered a comprehensive guide to what living abroad would be like, how to deal with constant social stimulation, and how to generally adapt to a new country. Perhaps even more noteworthy, the people on the trip alongside me – students and faculty alike  - were the best group of people I could've imagined! Everyone made me feel right at home because of the tight-knit community we had – something Dartmouth uplifts greatly back on campus!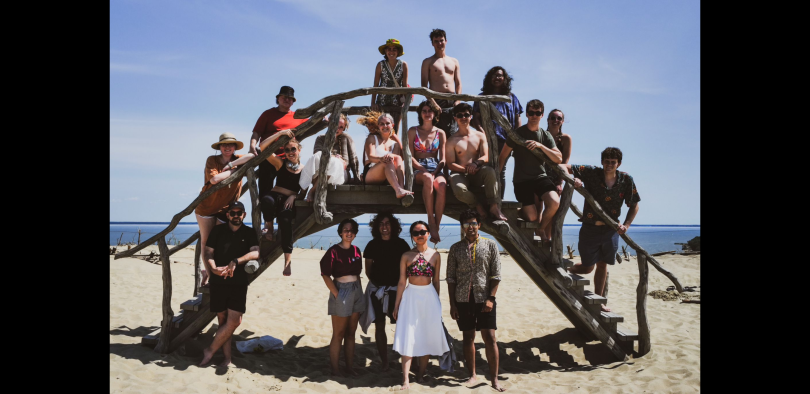 In short, I'm very much looking forward to having you with me as I talk about my "off-term" journey this fall. What I hope you gathered from this first blog post is that financial barriers do not stand in the way of you studying abroad at Dartmouth – there are resources for you to succeed. You just have to take advantage of them. Until next time!