You are here
« All Posts by this Blogger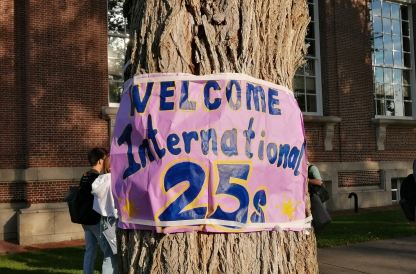 International Pre-O!
Midnight, August 30. After 10 hours 40 minutes on the plane, 2 hours waiting at the Boston Logan Airport, and 3 hours in the Dartmouth Coach, I finally set foot on campus. I´ve had nothing with me but my heavy baggage, my foggy glasses, and a friend I´ve just made while waiting for the coach. Contrary to earlier reports, the air was warm and humid, but I couldn´t let this strange weather distract me from finally seeing the campus in person, in all its glory.
It was dark. And misty.
Yeah, you could say that it was not exactly how I imagined my first time on campus would be like, yet it was not all that gloomy as it sounds because there within the mist stood two figures: upperclassmen with colorful welcome signs. Though I have found myself in an entirely unfamiliar environment with people I did not yet know, I somehow felt relieved. Maybe the sheer comfort of finally being done with traveling had a part to play as well, but it was mostly the sense of being welcomed. This feeling would only grow during my first days on campus: the International Pre-Orientation.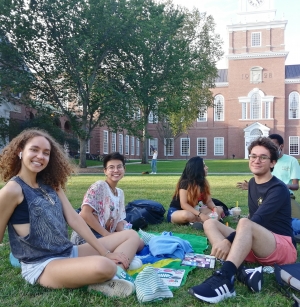 Having lived in Turkey all my life and attended a high school where the student body was overwhelmingly Turkish, I was excited to meet people from all over the world at Dartmouth. But the idea was also nerve-wracking. After all, English was a language I've used only academically until arriving at Dartmouth. How could I express my personality and make friends naturally? Though it took my brain some time to get accustomed to functioning in English after my gap year, I´ve found myself easily conversing with my peers after my first day. What made this transition go smoothly was certainly the friendliness and kindness of my new classmates. Everyone I met has been so open, curious, and enthusiastic that they even made small talk enjoyable for an introvert like me. The pre-orientation activities organized by OPAL (the Office of Pluralism and Leadership) also allowed us to meet new people every day. I´ve bonded with people from diverse backgrounds while sharing our confusion about American board games during game nights, discussing our similar yet strangely different experiences of jetlag while having s'mores at Collis, and comparing FoCo´s (the dining hall) food to our countries´ cuisines. During the mini-tours of campus spaces and offices, such as the Student Wellness Center and the Baker-Berry Library, I´ve had a chance to get a more in-depth look at Dartmouth´s many resources. Not only that, but I´ve also met incredible Dartmouth staff who are truly passionate about the work they do in various offices around the campus. 
Though the international pre-orientation is now over, I still meet new international students and catch up with the friends I've made during our first few days on campus. Every time I see them I am reminded that I am at the right place. 
This weekend, West House had its annual trip to New York! Come along to read about our two days in the city!!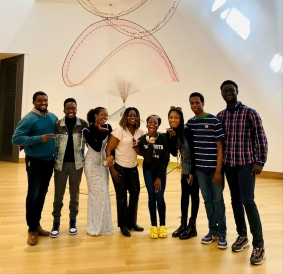 Some of you planning to attend Dartmouth as international students may be thinking, "How will I celebrate the family weekend at Dartmouth?" Isn't it something I need a family for? How will my family get to Dartmouth from the far ends of the earth?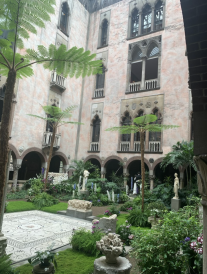 A weekend in big-city Boston allowed me to reflect on Dartmouth's unique rural location.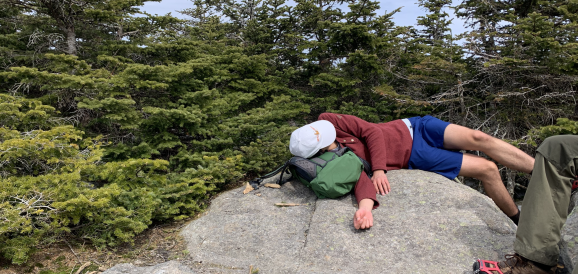 May so far has been full of spending time with friends, FoCo ice-cream, and enjoying the weather. If you're wondering what spring looks like at Dartmouth, look no further!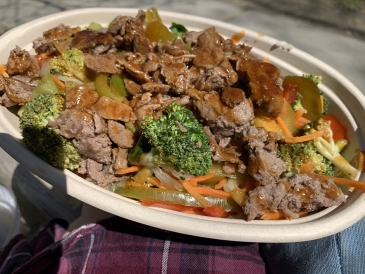 See what food I've had this spring through a photo tour!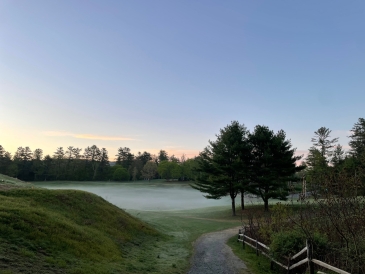 Honestly, there is no such thing as a normal Friday at Dartmouth, and I just had my most spontaneous and memorable day during my time at Dartmouth so far.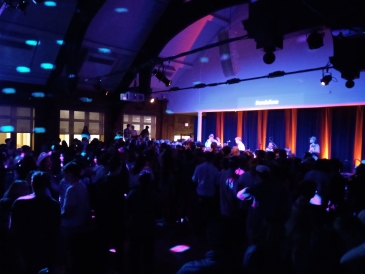 After 10 days in quarantine, I am finally back in society.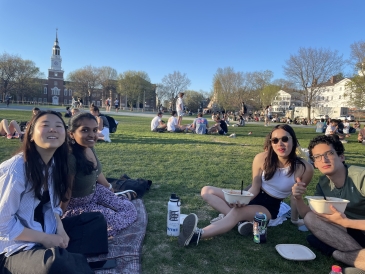 A perfect Monday at Dartmouth! Spring edition!!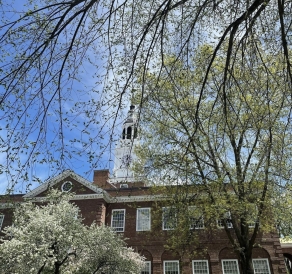 April showers really do bring May flowers. Spring in Hanover is truly indescribable; in a matter of days, the trees on campus regrow their lush green leaves and flowers bloom on every corner.