« All Posts by this Blogger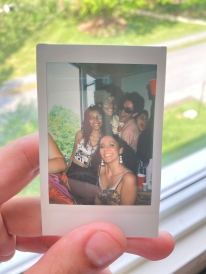 So, how was Green Key?
As I write this, I am sitting at Novack Café trying to catch up with work and debriefing this past two days with my friends. Although I did lose some track of my assignments and readings, I am now back on to working, and getting everything done. What is most impressive for me is that, if anything, this weekend taught me that Dartmouth offers a plethora of means for students to be able to conciliate their academic responsibilities with their social life. 
In case you are wondering what I am talking about, Green Key is a music festival organized by the college's Programming Board. This year, the headliners were Kyle, Saint Motel, and Doechii. But, besides the main show on Friday, there were activities happening all around the campus. On Friday, for my drill – where I instruct Portuguese for learners of it as a second language – we had a fun, outdoor class. And, from the moment I left my last class Friday, I started partying with my friends. After the main concert, we went to a friend of our's fraternity, where we met up with the rest of our group.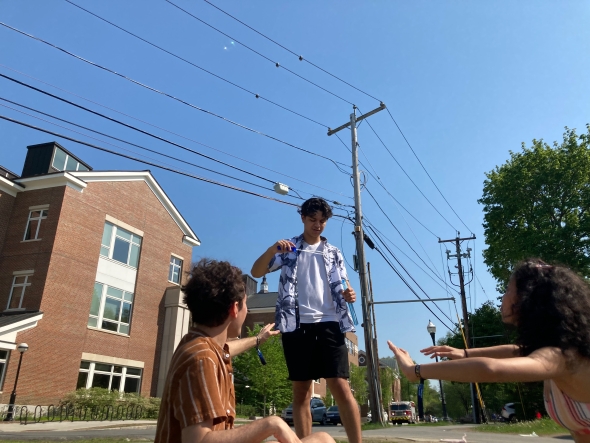 Saturday, it was no different. I spent the whole day outside. We got to play with water guns on the Collis lawn and have a nice little picnic on the Green. It was, with no doubt, one of my favourite weekends at college. 
For me, as I try to catch up with my work now, I am amazed at how I managed to have so much fun and still have time to do my work. 
Before coming to Dartmouth, I was warned a lot of times about its party culture and intense nights. Nonetheless, that is nothing to be scared of, as I found out. Managing your social life, your academics, and taking part in these Dartmouth traditions are part of why this college is the right one for me.