« All Posts by this Blogger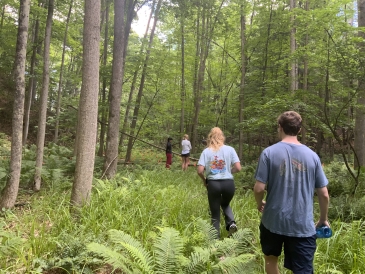 Welcome to Sophomore Summer
Catching dragonflies at the Organic Farm during my Agroecology lab, plunging feet first into the Connecticut River after class, and exploring the Upper Valley by electric scooter… all in one day! These are a few of the Sophomore Summer bucket list items I've crossed off, and I have 10 weeks left in the term.
You may be wondering: Why am I back on campus and not at home or doing an internship in a big city? Great question. Ever since prior to coming to Dartmouth, I've heard upperclassmen rave about Sophomore Summer—a legendary term for class bonding and spontaneous adventures. Since Dartmouth runs on the quarter system, students switch classes every 10 weeks between Fall, Winter, Spring, and Summer terms. Over 90% of all sophomores partake in classes during Sophomore Summer, a term that marks the midpoint of one's Dartmouth career, so Dartmouth is at one-fourth of its full capacity.
What drew me to Dartmouth when I was touring colleges three years ago is how much flexibility the institution offers students to explore—giving me the ability to double major, take classes that truly sound interesting to me, and customize my terms to pave my own academic path. Another factor that convinced me to apply Early Decision is the close-knit intimacy of the student body, an environment that Sophomore Summer truly fosters by allowing rising juniors to lead campus organizations for a term, solidify old friendships within the class, and make new ones.
So far, Sophomore Summer is certainly proving to be amazing. I've moved into my sorority house and am loving seeing my friends right down the hall. I'm planning to do the 22X daily dip, AKA jumping into the Connecticut River every day of summer term (there's even a GroupMe for it!). Also, since I just finished a four-course term this past spring and am taking another four-course term while abroad in London this fall, I decided to lighten the load to two courses this summer. I will definitely discuss my two classes, ECON 21: Microeconomics and ENVS 25: Agroecology, in further detail with a future blog post. More time spent outside the classroom means I can focus on beginning Presidential Scholars research, taking on a leadership role with the Dartmouth Energy Alliance (DEA), working my job with the Admissions Office, being a sophomore summer mentor for Strengthening Educational Access at Dartmouth (SEAD), and enjoying summer term with friends.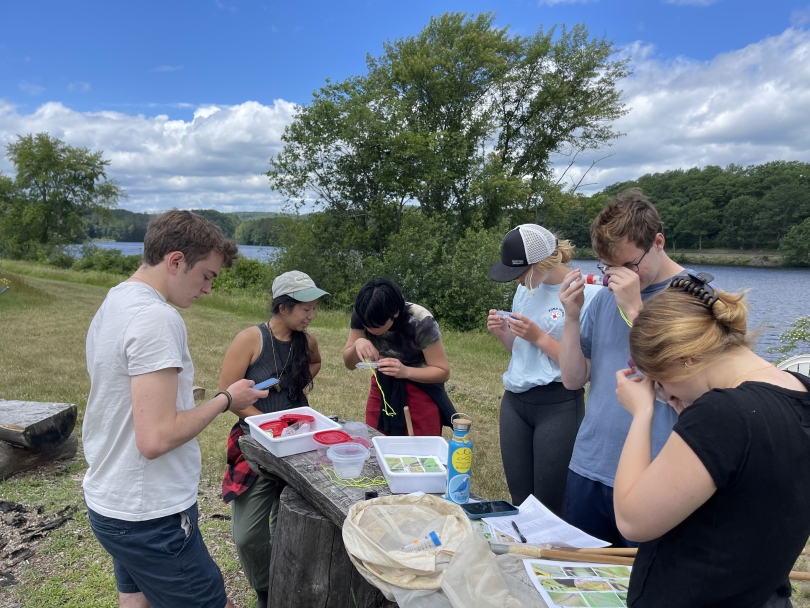 Because of the D-Plan, I will be studying abroad in London for an Economics exchange program in the fall, and off in the winter (likely in LA doing an internship/studying for the LSAT, but TBD), so I won't be seeing some of my closest friends for a while. I'm glad we have Sophomore Summer to bond and create memories before everyone heads off on their own junior year adventures. I'm sure I will cherish these moments forever!