« All Posts by this Blogger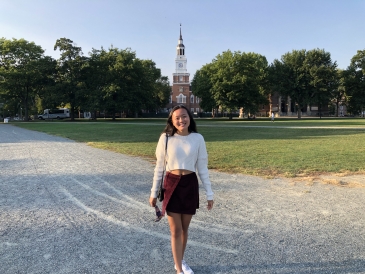 Sunny Post-Quarantine Adventures
Hey blog, what's new?! I'm currently sprawled out on a picnic blanket working on the Green with a friend, savoring the last few days of short-sleeve weather before the Hanover seasons begin to change. As a Southern California native, the early fall weather has been absolutely sublime – the leaves above me turn deeper shades of orange and red with every passing day. Classes are well underway, we've completed our 14-day quarantine, and it's the perfect time to soak in the sun with new friends!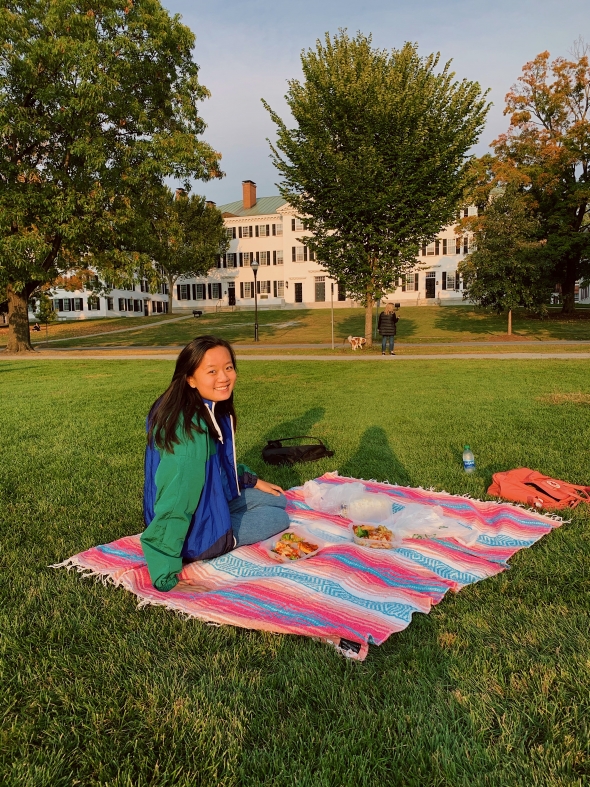 Hanover may be small, but it's taught me the joy of exploring by foot. My step count has increased exponentially while on campus (no, really—I've taken walks up to 12 miles!), and just venturing out is one of my favorite activities thus far. In between Zoom lectures, I'll walk with friends around Occom Pond, to the Organic Farm, or down the Pine Park trail near the Connecticut River. I even plunged into the river and swam across to Vermont, which was a super cold yet memorable experience that is sure to be one of my highlights of freshman fall. The town has a lot to offer – in the short period we've been allowed out so far, I've tried Lou's Restaurant and Bakery, TukTuk Thai, and visited the Co-op local grocery store a couple of times. 
Here's a glimpse into my typical day. In the mornings, I'll head to FoCo (the main dining center) for a hot breakfast with friends. Now that FoCo opened its doors for in-person dining, we can meet the incredibly friendly kitchen staff and select from a wide range of options in the buffet. I'll then head back to my dorm room to start work for classes with a nice lo-fi playlist. In the afternoons, on top of my classes, I might do some creative activities like tie-dye masks or pot some succulents courtesy of the Dartmouth Programming Board. I'll also meet up with friends – just earlier today, I saw my orientation group for the first time socially distanced on the Green. It was great putting faces to names. At night, there is so much to do! I recommend stargazing out on the golf course and identifying constellations with an app on your phone; the sky is so much clearer here coming from a city. In the late hours, I'll usually invite a floormate over to work in my dorm room (which now that quarantine is over, has been a nice way to socialize and end the day on a productive note!)
Settling into Dartmouth has been smooth sailing so far – full of virtual club meetings, an enriching academic load, and plenty of long walks. I'm eager to embrace more of what Hanover has to offer in the coming weeks as the weather and leaves continue to change. Here's to the next chapter of freshman fall!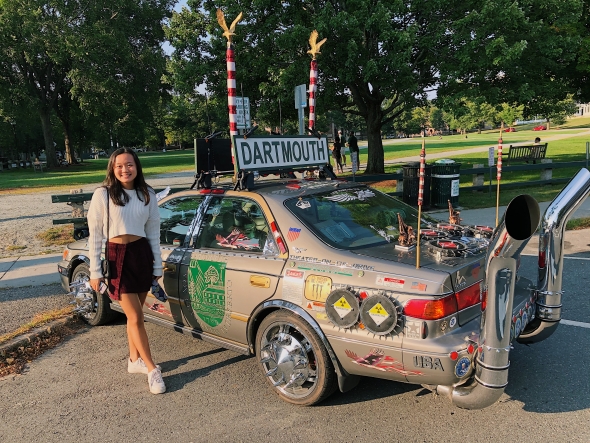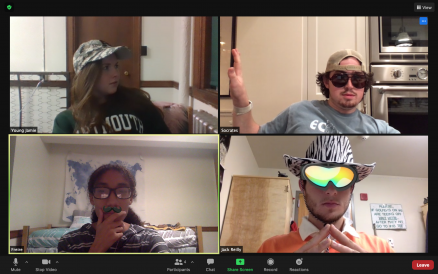 Holden Caulfield, Socrates, Paulo Freire, and Young Jamie got together via Zoom and put together a play for my writing course.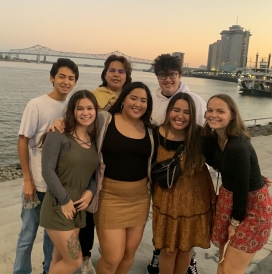 But at the end of the day, when people ask me what my favorite Dartmouth memories are, I'm always thinking about the place. Ice skating, pink sunsets, riverbanks, or canoeing? That's my highlight reel.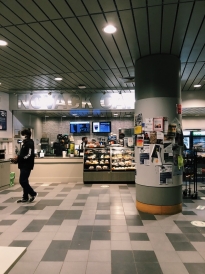 In a world where proper social distancing is so important, Novack Café has fulfilled a unique desire for current on-campus students; it's a place to study, hang out with friends, and grab a snack—all while staying COVID safe.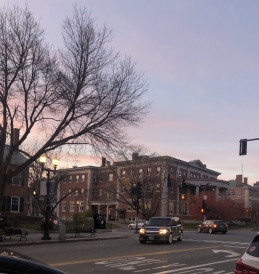 The last week of October was especially ~spooky~ as I was able to find more time than usual to enjoy my weekend with friends and the small-town-charm of Hanover.

While the student body at the College may be relatively small, students here recognize that their vote can hold a lot of weight in New Hampshire, a classic swing state.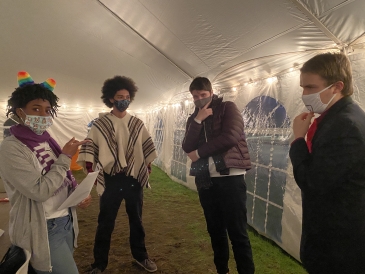 After walking around campus all day in eye-catching attire, we headed to a Murder Mystery night hosted by Phi Tau (a fraternity) in one of the tents scattered around campus.

On Friday, a few friends and I decided to take part in an event held by Collis After Dark, which organizes a lot of the student programming on-campus.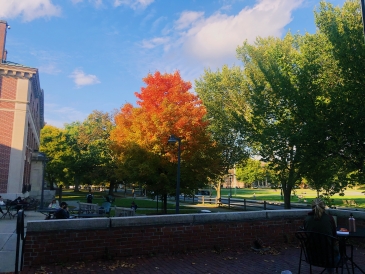 My personal visit to Dartmouth was a huge factor in my decision to apply, so in honor of Week 7, I hope this blog post can virtually illustrate some of what Dartmouth has to offer in seven images – worth 7,000 words!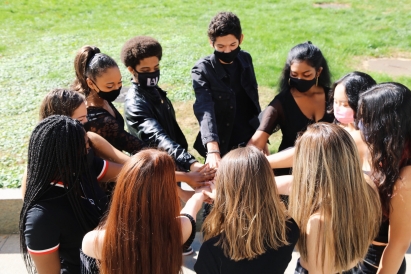 As a member of multiple performance groups on campus, I thought I'd give you a bit of background info on the opportunities here and discuss what we've been up to!