« All Posts by this Blogger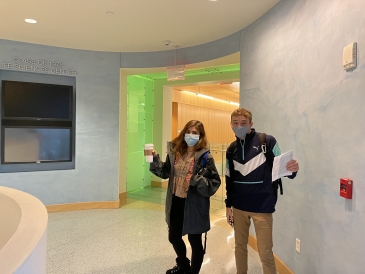 And... Spring Has Sprung: Foundations in Social Impact
This past week, I've been quite busy juggling midterms and working with my First-Year Foundations in Social Impact team to polish up our final deliverables and presentation. The goal of the non-profit consulting challenge differs year by year as the Dartmouth Center for Social Impact selects a new community partner, but Team Michael Callen (which consisted of six different members including myself) was tasked with helping the Norris Cotton Cancer Center convince LGBTQ+ populations in rural New Hampshire and Vermont to quit tobacco. We focused on this demographic specifically because the Dartmouth Hitchcock Medical Center receives a steady flow of LGBTQ+ patients due to its highly sought after Transgender Clinic and welcoming patient care. We spent our fall term discovering our personal leadership styles, developing our professional skills in preparation for the challenge, and connecting with a cohort of around 40 other students. Winter was when we conducted the bulk of our group consulting project — honing in on the research, revision process, and creation of our infographic. This spring has been when everything has been wrapping up; we polished our deliverables together and just submitted the final versions into our community partner.
Our deliverables included 21 tailored facts about the benefits of quitting tobacco, with careful attention to the systems working against the LGBTQ+ community by Big Tobacco, an Infographic featuring some of the most provocative information, and a PowerPoint presentation that explores research methodology and key findings to representatives from our community partner, who were all very eager to watch our final presentation. 
Myself, along with two members of my team, delivered our final presentation last Thursday evening to the Norris Cotton Cancer Center in The Class of 1978 Life Sciences Center. In creating these deliverables culturally tailored to the LGBTQ+ population, we gained familiarity with health communications while developing our abilities to produce customized solutions for targeted demographics. 
As a Foundations in Social Impact alum myself, I feel prepared with skills to address some of our world's most pressing social issues like international human rights, racial justice, and more. You should definitely check out the Foundations in Social Impact leadership program, especially if you're a '25 interested in learning more about making a positive difference through service and collaboration. Fellow blogger and Foundations scholar Griselda Chavez '24's blog post does a great job covering the basics of the freshman-exclusive program.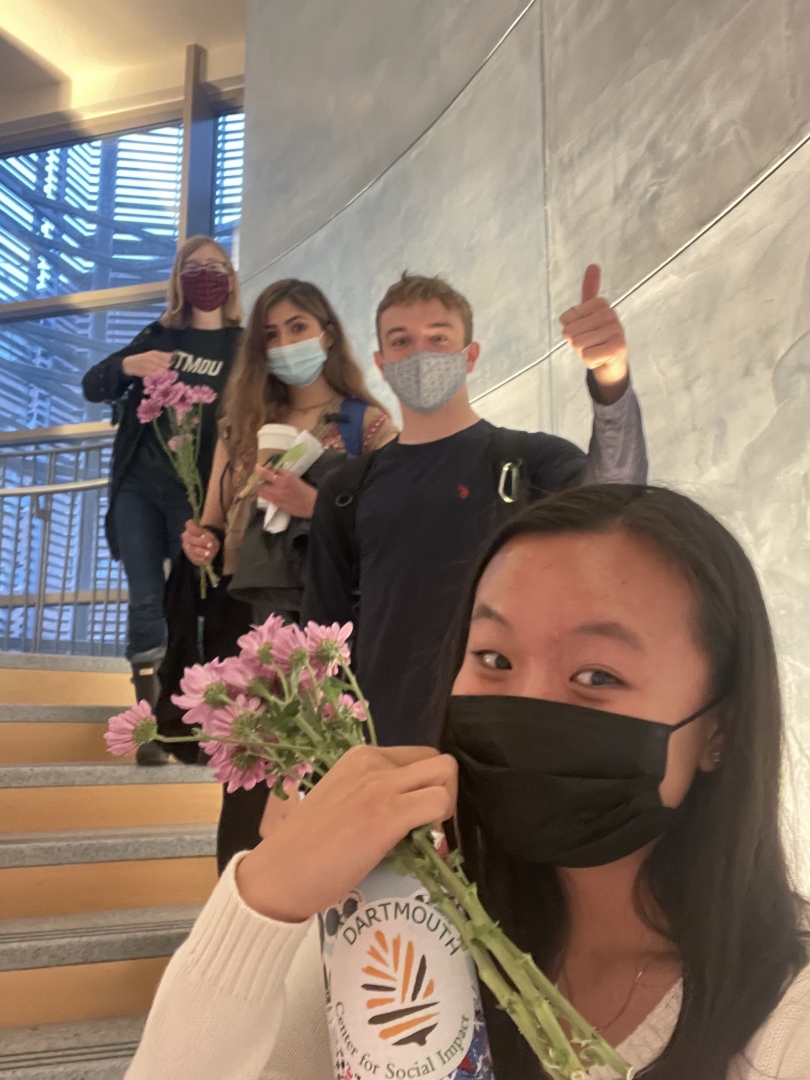 At Dartmouth, I love the emphasis on exploration and that fact that one can get involved with many different organizations outside the classroom. My fellow Foundations scholars are extremely compassionate, empathetic, and hardworking changemakers who inspire me to make a positive impact on my community. It was an incredibly rewarding experience to take part in this year-long program and I'm happy to speak more to anyone with further questions.