« All Posts by this Blogger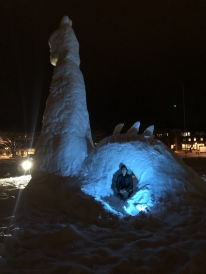 Snow sculptures and beach parties!
Each term at Dartmouth has a big event: Homecoming during the fall, Winter Carnival during the winter, and Green Key during the spring. I was first introduced to Winter Carnival a few weeks ago when I was talking to a friend from home, who told me that his Dad knew about Winter Carnival at Dartmouth. In fact, as a law student at the University of Vermont, my friend's Dad would actually come to Dartmouth for Winter Carnival! I thought it was super cool that Winter Carnival had a history that went back generations, and so I was excited to experience my first one. A busy weekend later, I'm sitting at my desk ready to share my Winter Carnival with you all!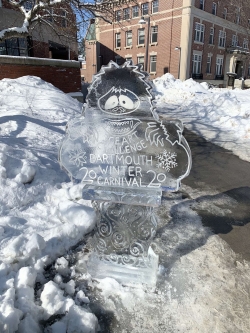 Although Winter Carnival takes place from February 6th to February 9th, I began seeing changes across campus as early as January. I remember walking across the Green a few weeks ago, asking my friends what the large piles of snow were for. When I found out they were for the annual snow sculpture, I was excited to see what was going to be built. Well, Winter Carnival did not let me down, as this weekend I took a photo with the huge sea monster snow sculpture, towering above the Green. The weekend also featured an ice sculpture contest, and I was able to appreciate amazingly detailed ice sculptures, laid out for all to see. Finally, one of my favorite things about Winter Carnival was seeing all the new faces around, whether that was other college students coming to visit or local Hanover residents enjoying the festivities. Although I don't usually recommend hanging out outside during Hanover winter, it was great to walk around and feel the energy of Winter Carnival as I enjoyed free hot chocolate from Lou's and talked to classmates and friends around campus. 
Winter Carnival also involved some Greek fun, as all of the student body was invited to a Beach Party on Friday night. I decided to stop by and had a great time dancing with my friends, as we enjoyed live music and awesome DJing. The house was filled with real sand, and a lot of people were dressed up in beach outfits. Although we eventually all had to go home, facing the cold in Hawaiian shirts, it was nice to pretend that we were somewhere tropical! For those of you worried about Greek life, I just want to use the Beach Party as an example of how inclusive and fun it all can be.
If you read my Homecoming post, you'll know I'm a big fan of traditions. After a great weekend, I've found a new tradition to be excited about! I've definitely enjoyed my Winter Carnival this year, and I hope I'll be able to tell the next generation about the weekend as they prepare for their Winter Carnivals, just as my friend's dad did for me!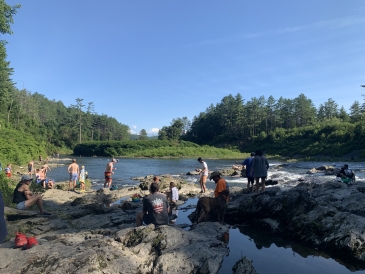 Curious to see what a week in the life looks like during sophomore summer?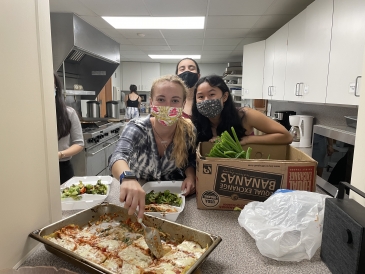 One of my favorite things about being involved in Greek life is the many ways to give back to the community.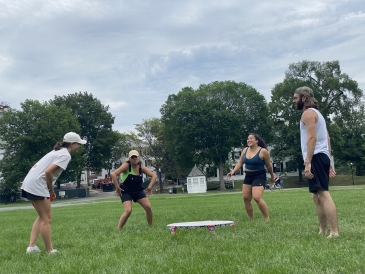 As a member of Dartmouth's Native community, just a few weeks into my sophomore summer, we've been busy revitalizing our community and making Dartmouth, once again, feel like home.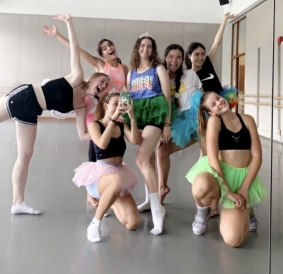 Sophomore Summer is certainly the time to try new things at Dartmouth!

I have put off on writing this post for a few weeks because there is so much I want to say in my final blog post.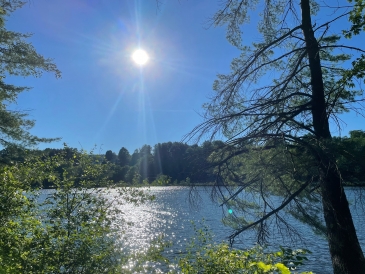 Whenever you ask a Dartmouth alumnus about their favorite term in college, many of them will tell you sophomore summer. Here are some of the activities I am most looking forward to this term: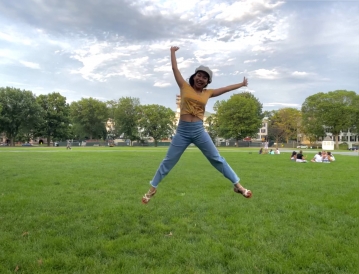 Being back on campus, especially seeing all the faces, familiar or not, somehow help me return to a certain sense of normalcy. Little by little, I'm getting there. And maybe, it's okay if the feeling of complete normalcy is still far down the road.

The people you meet in college will undoubtedly become some of your best friends. Here's a recap of my summer so far!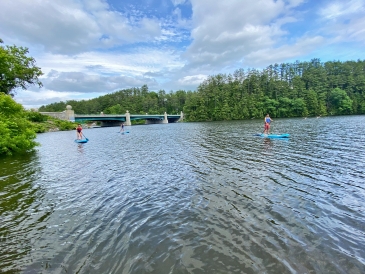 I noticed a free paddle boarding lesson sponsored by the Outdoor Programs Office (OPO) at Dartmouth and made the 20-minute trek from my Topliff dorm to Ledyard Canoe Club, situated right on the Connecticut River.