« All Posts by this Blogger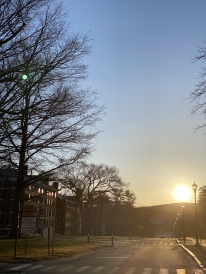 A New Term Springs!
Welcome to my "Welcome to 21S" post! As I reflect on my sixth term at Dartmouth, what stands out to me is that it has been a full year since Covid-19 changed our world. After three terms of Zoom classes and virtual interactions, I'm starting to feel more and more comfortable with the remote setting of classes. Hopefully, however, this will be my last term of virtual Dartmouth as things get back to normal. So, in the spirit of the going back to Dartmouth soon, let me introduce you to what will hopefully be the last virtual classes I'll ever take.
To start off, I'll be taking Developmental Psychology for my QSS major. To fulfill the QSS major, each student has to take four social science courses of their choosing. What I love about the QSS major is that I'm allowed to pursue the social science areas of my interest, which are psychology and evolution. This developmental psychology course not only perfectly aligns with my interest, but is taught by Professor Worth, who I had a great experience with last term in social psychology. Through this course, I'm hoping to learn more about how children's capabilities develop over time, and specifically the ways in which parenting can influence a child's development.
Next, I'm taking ENGL34, which is titled Modern American Drama. Since I fulfilled my first-year Writing requirements my Freshman winter, I haven't gotten an opportunity to take any English/Writing courses. This is a stark contrast from high school, where I got to take an English class every day. Therefore, I decided to jump in ENGL34 with a bunch of my friends who I haven't seen since Freshman year. This course it not only a great way for me to reconnect with my love for writing and the English subject, but also an opportunity for me to stay in touch with some of the friends I'm hoping to see soon. I'm already really enjoying this course, as the Professor's energy and passion for the subject was apparent since the first day.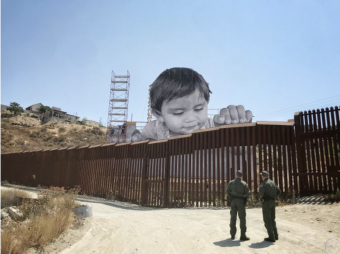 Finally, I'm rounding out my course load with a course on the US-Mexican borderlands. I wasn't initially planning on taking this course, I started to read more and more about the US-Mexican border in the news during my Spring Break. Therefore, I thought this class would be a very relevant current topic I should definitely learn more about. Also, it's asynchronous nature was perfect for my schedule, since I'll continue to stay in Shanghai for my Spring term. Even though this course isn't related to my major, I'm grateful that Dartmouth's liberal arts curriculum allows me to gain more perspectives on a very interesting and relevant topic right now.

Coming up on a year of remote learning, I'm grateful that it'll be over soon. However, there's also some positives of the past few years that I'll make sure to appreciate this term, such as being able to be with my old friends and family more. Of course, I also appreciate the opportunity to share each term with all of you, and I'm excited to do the same again in the coming weeks!