« All Posts by this Blogger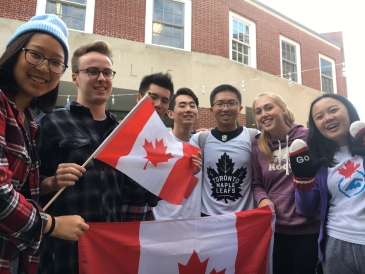 Navigating Being an International Student at Dartmouth
Before everyone came to campus for Orientation, I was at International Students Pre-Orientation with all my fellow international students. From the first meeting, where Dartmouth's Office of Visa and Immigration Services (OVIS) talked about the special laws we as international students had to abide by, it was made clear that we had to be aware of some extra laws and tasks as international students. During my first week at Dartmouth, I was initially overwhelmed by all the things that we were told to do. However, I am happy to report that two months later, I have worked an on-campus job, received my social security number, checked in with all the appropriate offices and have managed to stay away from trouble!
All of this would not be possible without the amazingly helpful resources that Dartmouth offers international students, whether that's the aforementioned OVIS, my international student mentor, or the various other offices and students who are always there to support me. My quest for a social security number (SSN) started with a visit to OVIS, where they told me the exact steps I had to take to obtain one. With the help of OVIS, I printed all the appropriate documents and had them checked. From there, I emailed my boss to ask if she could write an employment letter for me, and she replied back that she had already written one!
With all my documents in hand, I got on a bus provided by Dartmouth and rode to the Social Security Office in Concord, New Hampshire, where I filed my application. Although the bus ride was long, it was fun to catch up with all the international students I had met at pre-orientation. Just like me, they had navigated this complicated process with the help of all the resources Dartmouth offers. A week later, my SSN came in the mail! Although the process involved a lot of steps, there was always someone ready to tell me where I had to go or what I had to do.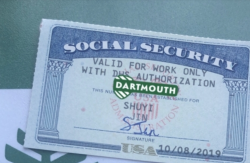 Once I received my SSN, I brought it to Dartmouth's payroll office. When I asked how I would get paid for my work on campus, the lady told me that checks would be put in my mailbox. It was at this moment that I realized the checks were the weird pieces of green paper that I kept throwing away, thinking they were advertisements! Thankfully, I once again got the help I needed, as I was given forms to void the checks that were now in the compost and receive new ones. Ripping up my hard-earned money is just one of the many mistakes I've made at Dartmouth, but the support I have here makes me feel welcome and secure.
In the spirit of paying it forward, please reach out to me if you have any questions about being an international student!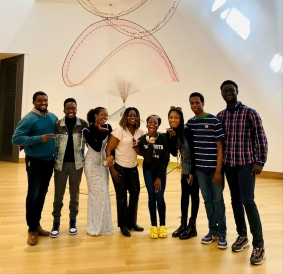 Some of you planning to attend Dartmouth as international students may be thinking, "How will I celebrate the family weekend at Dartmouth?" Isn't it something I need a family for? How will my family get to Dartmouth from the far ends of the earth?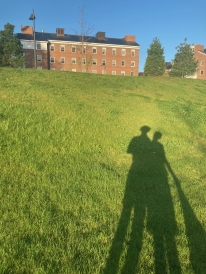 Honestly, it was hard for me to picture myself in an Ivy League. As I start to meet the incredible people who constitute the class of 2026, the idea that, in three weeks, my last term as a freshman will to an end, shocks me. 
Antônio Jorge Medeiros Batista Silva
2025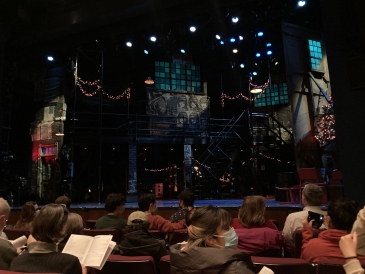 Theatre has been present in my life for s long as I can remember. So here is a shoutout to the professors who made me feel at home on the stage!
Antônio Jorge Medeiros Batista Silva
2025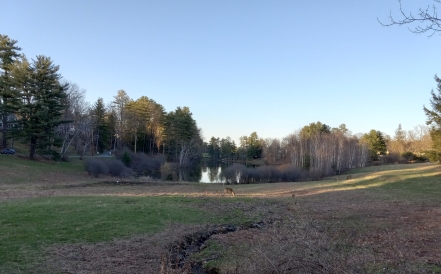 As I have been sick more than ever this year, here is what I have learned works best for me while taking care of myself physically, mentally, and emotionally.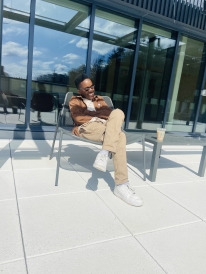 I thought about how I would attack as I paced from corner to corner, my head as vacant as an empty bottle. The crumpled-up drafts on the floor just added to my nervousness, but I needed to write a 'Why Dartmouth' essay. How? I had no idea.

Dartmouth has a helpful, knowledgeable, and dedicated Office of Visa and Immigration Services (OVIS) to help Dartmouth's international community adjust to living and studying in the US.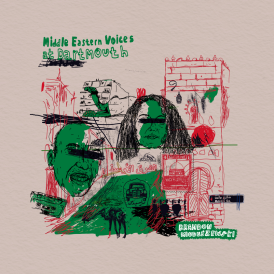 My freshman year research project "Middle Eastern Voices at Dartmouth" has released on Spotify and Apple Music! For those interested in research and creative projects at Dartmouth, I will share my process and experience.

Brandon Mioduszewski
2025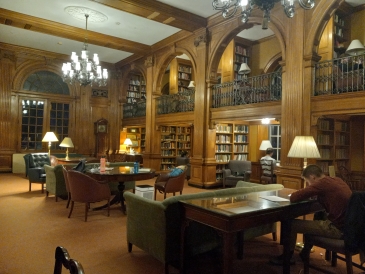 Here's everything you need to know about first year writing courses at Dartmouth!
I can name you thousands of reasons why I decided to come to Dartmouth – from the natural landscape to the academic rigour, this is exactly the college I dreamt about as a high school student.
Antônio Jorge Medeiros Batista Silva
2025