You are here
« All Posts by this Blogger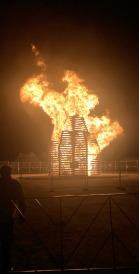 My Hoco: A New Tradition
The past weekend, I experienced my first Homecoming at Dartmouth. Since I wrote about this tradition in my admission essay, I looked forward to finally experiencing the bonfire and feeling the sense of community that brought me here. Like many others in my class, I got my face painted, walked around the fire, and took photos with my friends after. The next day, I cheered on the football team as we beat Yale. Homecoming weekend was exciting, fun, and special. What made the weekend feel special, however, wasn't all the new experiences I was having, but rather the sense of tradition that enveloped campus. As I saw alumni come back with their families and reunite with their classes, I felt the sense that I belonged to something bigger. Amidst all my new experiences, Dartmouth gave me something old, too: a breakfast with some very familiar faces.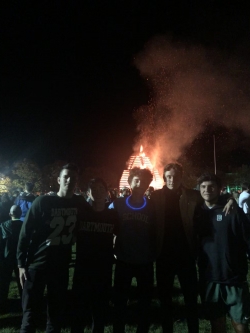 After all the festivities of Homecoming, I received an invitation from the headmaster of my high school to have breakfast with his family. My headmaster, Mr. Lehman, is an alumnus of Dartmouth and came back to campus with his wife for Homecoming to see his son, Griffin, play in the football game. On Sunday morning, I joined my high school friend Ivy, Griffin, and Mr. and Mrs. Lehman for breakfast at Lou's. Although I had interacted with everyone at the table before, coming together as members of the Dartmouth community made the gathering feel more intimate. We each shared our Dartmouth experiences, and I realized how different Dartmouth can be for everyone. As an athlete, Griffin's schedule is vastly different from mine, just as how Mr. Lehman's Dartmouth 20 years ago is distinct from the Dartmouth I am experiencing now. Realizing this, I valued Homecoming even more, as despite our differences, we all came together this past weekend to celebrate the College.
In my time here at Dartmouth, the school has given me a handful of new experiences, whether that took form in going fishing for the first time, trying Foco cookies, or walking around the biggest bonfire I have ever seen. However, what I value just as much is the old that Dartmouth has given me. The history of Dartmouth means that traditions are valued, the community is devoted, and that I have the opportunity to say I have something in common with the headmaster of my high school, who welcomed me to Dartmouth the day I was accepted. As I look forward to the many traditions I have yet to experience, such as Winter Carnival, I know it will be all the more special because I am now aware of how people I look up to were once in my shoes. I ran around the bonfire this past weekend, just as Griffin and Ivy did last year, just as Mr. Lehman did over twenty years ago, and just as how '24s will next year. I can't wait to cheer them on!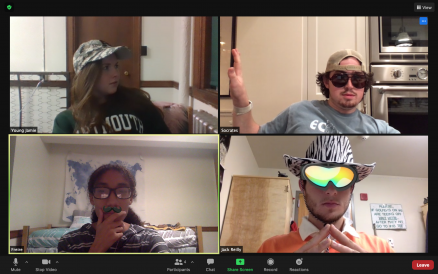 Holden Caulfield, Socrates, Paulo Freire, and Young Jamie got together via Zoom and put together a play for my writing course.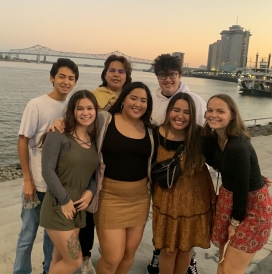 But at the end of the day, when people ask me what my favorite Dartmouth memories are, I'm always thinking about the place. Ice skating, pink sunsets, riverbanks, or canoeing? That's my highlight reel.

While the student body at the College may be relatively small, students here recognize that their vote can hold a lot of weight in New Hampshire, a classic swing state.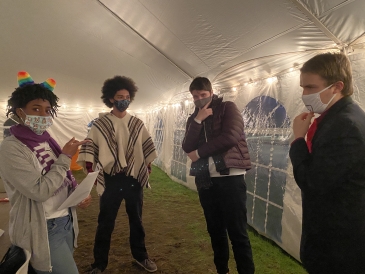 After walking around campus all day in eye-catching attire, we headed to a Murder Mystery night hosted by Phi Tau (a fraternity) in one of the tents scattered around campus.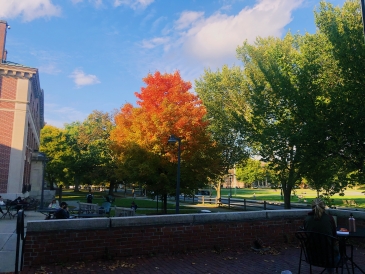 My personal visit to Dartmouth was a huge factor in my decision to apply, so in honor of Week 7, I hope this blog post can virtually illustrate some of what Dartmouth has to offer in seven images – worth 7,000 words!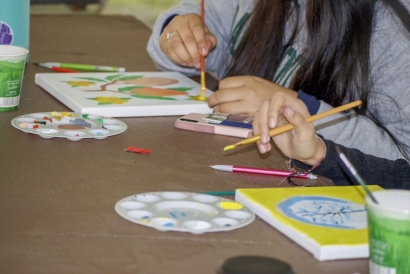 Each incoming student was assigned to one of the six houses: School House, South House, East Wheelock House, North Park House, Allen House, or the best house (West House).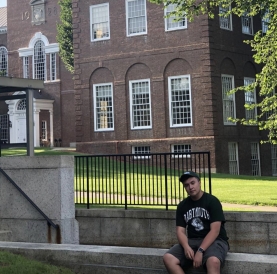 Over the past year, I've talked a lot with prospective students. Picking college is a big deal, but if I knew what I do now, I'd still pick Dartmouth a dozen times over. 

All the things I'm looking forward to before I graduate.
Each day has looked a little bit different, but here is a glance into my life at Dartmouth this fall!