You are here
« All Posts by this Blogger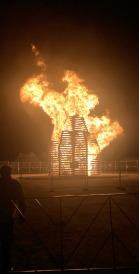 My Hoco: A New Tradition
The past weekend, I experienced my first Homecoming at Dartmouth. Since I wrote about this tradition in my admission essay, I looked forward to finally experiencing the bonfire and feeling the sense of community that brought me here. Like many others in my class, I got my face painted, walked around the fire, and took photos with my friends after. The next day, I cheered on the football team as we beat Yale. Homecoming weekend was exciting, fun, and special. What made the weekend feel special, however, wasn't all the new experiences I was having, but rather the sense of tradition that enveloped campus. As I saw alumni come back with their families and reunite with their classes, I felt the sense that I belonged to something bigger. Amidst all my new experiences, Dartmouth gave me something old, too: a breakfast with some very familiar faces.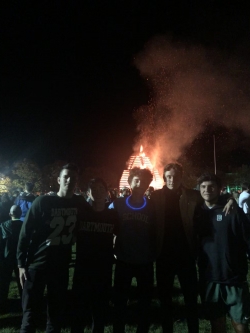 After all the festivities of Homecoming, I received an invitation from the headmaster of my high school to have breakfast with his family. My headmaster, Mr. Lehman, is an alumnus of Dartmouth and came back to campus with his wife for Homecoming to see his son, Griffin, play in the football game. On Sunday morning, I joined my high school friend Ivy, Griffin, and Mr. and Mrs. Lehman for breakfast at Lou's. Although I had interacted with everyone at the table before, coming together as members of the Dartmouth community made the gathering feel more intimate. We each shared our Dartmouth experiences, and I realized how different Dartmouth can be for everyone. As an athlete, Griffin's schedule is vastly different from mine, just as how Mr. Lehman's Dartmouth 20 years ago is distinct from the Dartmouth I am experiencing now. Realizing this, I valued Homecoming even more, as despite our differences, we all came together this past weekend to celebrate the College.
In my time here at Dartmouth, the school has given me a handful of new experiences, whether that took form in going fishing for the first time, trying Foco cookies, or walking around the biggest bonfire I have ever seen. However, what I value just as much is the old that Dartmouth has given me. The history of Dartmouth means that traditions are valued, the community is devoted, and that I have the opportunity to say I have something in common with the headmaster of my high school, who welcomed me to Dartmouth the day I was accepted. As I look forward to the many traditions I have yet to experience, such as Winter Carnival, I know it will be all the more special because I am now aware of how people I look up to were once in my shoes. I ran around the bonfire this past weekend, just as Griffin and Ivy did last year, just as Mr. Lehman did over twenty years ago, and just as how '24s will next year. I can't wait to cheer them on!
As my second term on campus comes to a close, I wanted to reflect on my time so far by listing my top seven reasons why I can't imagine myself at any other college but Dartmouth.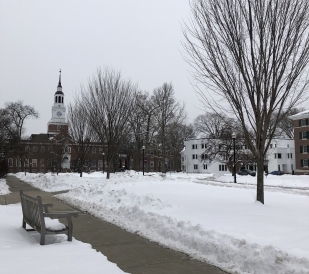 Snow, snow, snow, and more snow! Although my courses have definitely been difficult to manage, I have still been able to participate in some ~cool~ activities and admire winter in Hanover.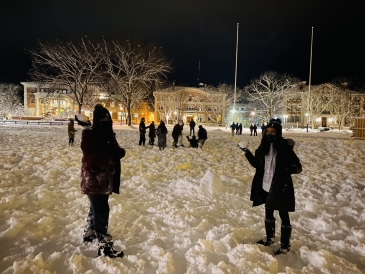 Dartmouth's tradition of a campus-wide midnight snowball fight lives on!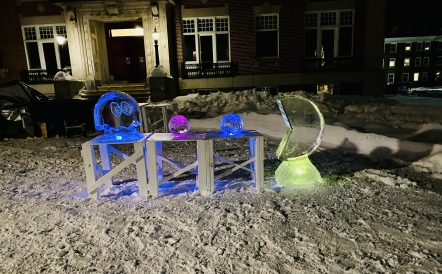 It's that time of year again! Winter Carnival is here and ready to host events for students to celebrate our beautiful wintry Hanover!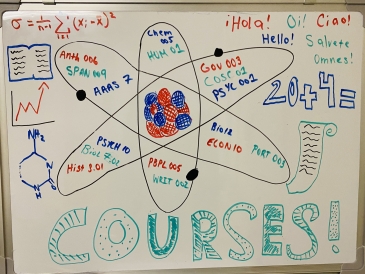 Are you interested in learning more about how a new college student elects courses? Look no further, because today we are talking about freshman course selection!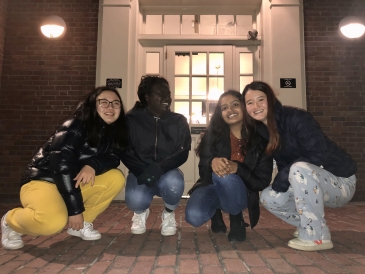 A school had to meet three criteria for me to consider it a "good fit": academics, location, and community. After researching about Dartmouth and visiting the campus, I realized that this school was not a good fit for me-- it was a perfect fit.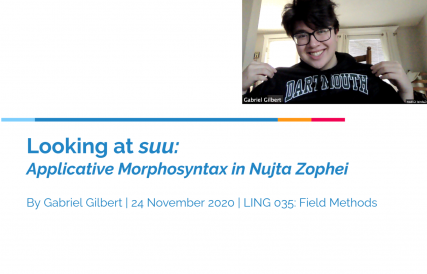 Over the course of my sophomore fall, I had the opportunity to take a linguistics field methods class. During the course, we had the one-of-a-kind opportunity to study the Zophei language from Myanmar!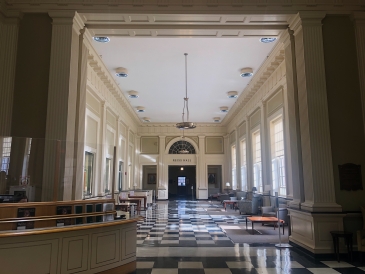 Since Dartmouth is on a fast-paced quarter system, students are constantly soaking in new information. Let me take you through a day in my life preparing for my Education 1 and Econ 1 midterms!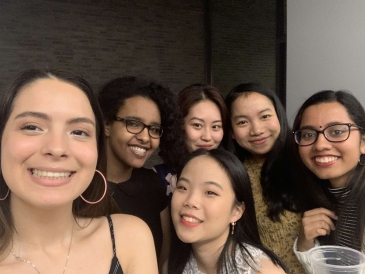 I remember the first time I got really excited about Dartmouth—it was late 2018, right in the midst of college application season, and I had just gotten a fresh edition of 3D, Dartmouth's undergraduate admissions magazine, in the mail.