« All Posts by this Blogger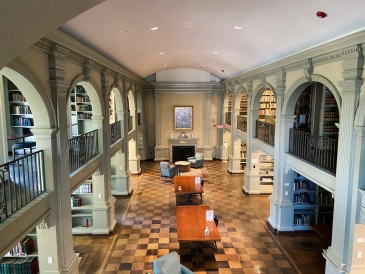 Day in My Life Without Classes!
We are halfway through fall term, and I feel as if I have hit a bit of a routine. I tend to have similar structures day-by-day as my life here starts to fall into order. Because of this development, I thought it would be best to walk you through a day in my life! 
I thought I would show you what a day without classes looks like for me, so you all could get a clearer sense of how I spend my free time! I have no classes scheduled for Thursdays, so here is a detailed record of how I spent this past Thursday. 
9:30 AM: Wake up!
Because I didn't have class today, I decided to give myself some time to catch up on some much-needed sleep. After this, I got ready for the day, ran to Collis (our student center) and grabbed a smoothie (my usual breakfast meal). Each morning, my smoothie itself will vary—I want to try many combinations to find which I like the most. 
11:00 AM: Library (Work time)
A friend I headed into Baker-Berry library to get some work done. I spent most of my time doing research for a writing project I'm working on, as well as reading some articles for my sociology class.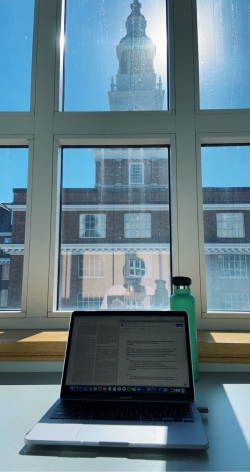 1:00 PM-
Lunch!
My friend and I headed back to Collis, where we grabbed lunch and continued to do some work outside. I finished up the day's research for my writing class, and did some Latin work as well. 
2:30 PM: "Social time"? 
Another friend and I went and bought some items we needed, running errands and hanging out for a bit before I returned to my dorm for…
3:30 PM: Power-nap (?)
I am incapable of taking naps, but it never stops me from trying. Many days, I am extremely tired, so I try to nap and recharge when I have time, but I haven't been able to fall asleep during the day. I still do my best and rest for a bit, but it would be a stretch to call it a nap.
5:00 PM: Choreography Meeting!
As a new member of Ujima, a hip hop dance group here at Dartmouth, all the freshmen have to choreograph a dance for the group to perform. I met with the other two new members and we began to discuss ideas and get started on our choreography for the piece, which was very exciting!
6:00 PM: Dinner/More work
I met with a friend for a good dinner, and then returned to my room to get a tiny bit more Latin work done before…
8:00 PM: Ujima Practice!
Currently, we have practices online due to COVID-19 and the mixture of on and off campus members, but we still find ways to make it very enjoyable. During this practice, we learned a new dance and reviewed some old choreography as well.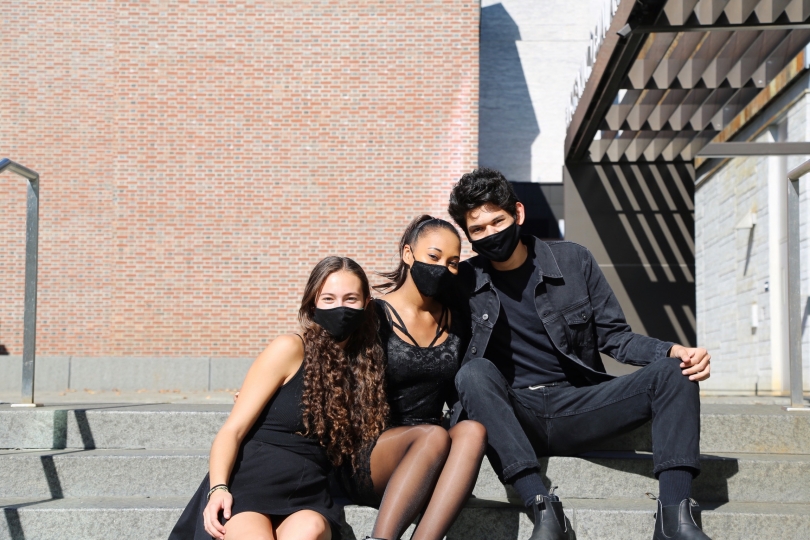 10:00 PM: Late night/social time
After practice, some friends and I headed over to Novack (the cafe in the back of Baker-Berry library) to grab one last bite to eat for the day. This is basically a nightly occurrence, so we ran into many other friends we know and stayed for a while, talking to others. It's always a great way to end my day. 
12:30 AM: Goodnight!
After a few hours at Novack, it was time for bed, so I headed back to my room and passed out after a long day and unsuccessful nap. 
I hope you enjoyed this day in my life and it provided some insight into what most days look like for me as a Dartmouth student!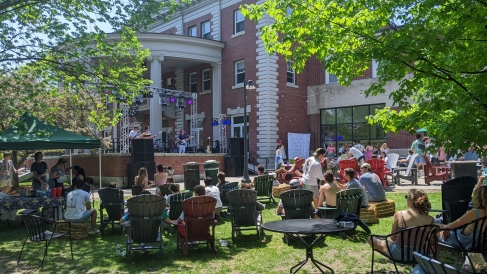 I never considered myself to be a "Woo-Hoo!" type of person, but the Dartmouth community works wonders…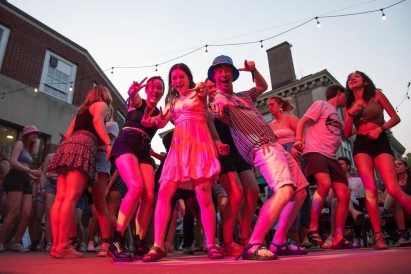 The event of the year has finally happened: Green Key! As sad as I am to not be on campus for the next Green Key, I am incredibly excited to have two more of them!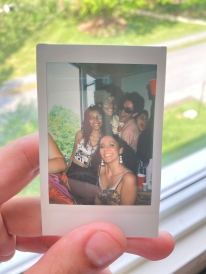 This was my first Green Key. Although a bit unsure of how these Dartmouth traditions work, I had a lovely experience! Come check it out!
Antônio Jorge Medeiros Batista Silva
2025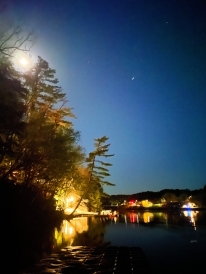 My tips for surviving an Upper Valley heat wave!

I am writing this blog post as I enter week 9 of my spring term. The weather is so sunny, refreshing, and awesome (it reminds me a lot of the weather in California). I am dedicating this post as a reflection on my week 8.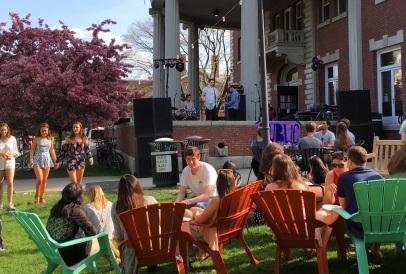 In this post, I share my first experience with Green Key at Dartmouth

Brandon Mioduszewski
2025
This weekend, West House had its annual trip to New York! Come along to read about our two days in the city!!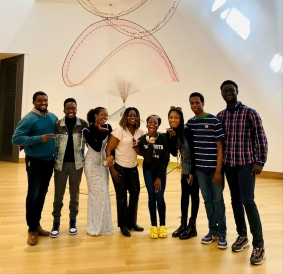 Some of you planning to attend Dartmouth as international students may be thinking, "How will I celebrate the family weekend at Dartmouth?" Isn't it something I need a family for? How will my family get to Dartmouth from the far ends of the earth?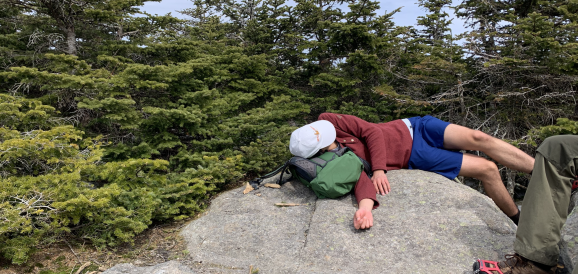 May so far has been full of spending time with friends, FoCo ice-cream, and enjoying the weather. If you're wondering what spring looks like at Dartmouth, look no further!