« All Posts by this Blogger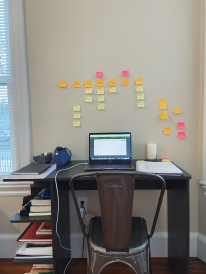 4 Classes at Dartmouth is a Lot?
Dartmouth's unique calendar and quarter system leads to an academic lifestyle different from most. Semester-focused schools normally have four to five classes per semester, with months to cover the material in each class. At Dartmouth, however, students take three classes for each ten-week term. This means that while we are only taking three classes at a time, we have a little over two months to learn and work with all of the content in the class. 
This quarter, since I am remote and have more time on my hands, I'm adding a fourth course to my schedule. It was a tough decision, but I thought that it could be a good idea. Taking an extra class allows me to finish more prerequisites and explore more content that I'm interested in. I realized that having an off-campus term won't always be an option, and the idea of four classes on campus is simply exhausting. All of these reasons convinced me to undertake this endeavor, and now, almost halfway through the term, I'm reflecting on how things have been. 
Four classes is no joke. With the baseline three, Dartmouth already feels extremely intense. Because we have ten weeks to master entire courses, life moves quickly in Hanover. With exams sometimes occurring in the second full week of classes and consistent large assignments and essays, there isn't time to flounder. With an additional fourth class, the intensity is only heightened. I spend hours on end working away at different assignments, only getting up from my desk for essential reasons. 
While my description of this lifestyle sounds bleak, I can guarantee it isn't, and I'm glad I made the decision to take four classes. This is because I enjoy the work that I'm doing. The content I'm learning in my classes is extremely fulfilling, and I appreciate the amount of effort I'm putting into academics because I feel aptly challenged and simultaneously rewarded. Dartmouth's academic schedule is intense and challenging, but also extremely fruitful and gratifying.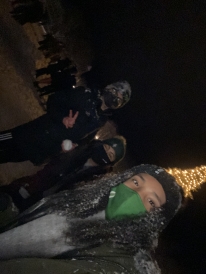 Sometimes, the virtual format of school can make us feel a little more sluggish than usual. Here are there ways I stay motivated at Dartmouth!

Until now, I've attended all my classes at Dartmouth via Zoom. Today marked a milestone for me as I ventured to a socially-distanced classroom for the very first time to attend Global Health & Society (a relevant class given current events!)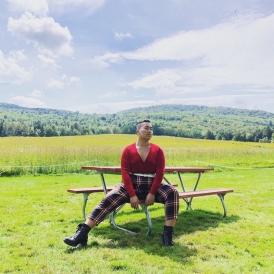 I never thought that my favorite part of a class would end up being its midterm. First time for everything, I suppose.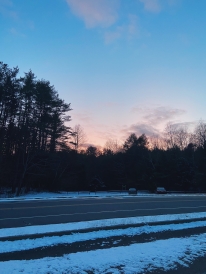 No freshman year is perfect, and I'm reflecting on a few learned lessons that I wish I knew before attending Dartmouth.

In case you didn't know, Dartmouth operates on a quarter system, which means that in each term, students typically take three classes. However, they can also elect to add an additional course!
From classes to extracurriculars to book club, there are endless communities to join at Dartmouth!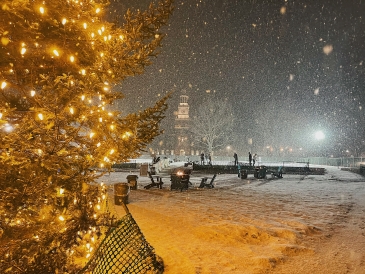 Have you ever wondered what a Dartmouth freshman's course of study may look like? The beauty of the D-Plan is everyone can customize their own schedules, so this term I'm taking International Politics, Global Health & Society, and Expository Writing.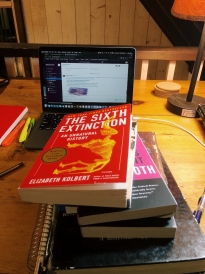 Professors at Dartmouth really love their discipline and want to share their knowledge with as many students as possible through a variety of resources. I'll walk you through some of the ways they do this while telling you about my classes this term.

This winter is my first term really focusing on classes in the government and economics departments, so I thought I'd walk you all through my class schedule and experiences so far!