« All Posts by this Blogger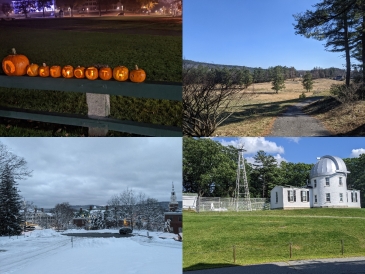 Let's Talk About the Dartmouth "D-Plan"
Just to the left of this blog post, you'll see a drop-down menu titled "Gavin's D-Plan," and I'd like to dive into just what that is and what it means for your time in college. A regular semester-based system is typically a fall and spring term that lasts from September to December and then from January to May/June respectively — just what you'd be used to from high school. Dartmouth does something a little different; we have a quarter-system that is composed of a fall term which lasts from September-November, and then a month-and-a-half break from late November through December. Then comes winter term from January to the middle of March. We then get around a two-week spring break until the spring term which lasts from late March to early June. The unique summer term lasts from late June until late August and then we repeat with the fall term!
That's the quarter system, and there's a great amount of flexibility when it comes to what terms you're "on" and "off." To start, you're required to be "on campus" during your first three terms, that is your freshman fall, winter, and spring. Many students take off their first summer, but a few students stay on campus and take courses! Personally, I elected to take an "off-term" during my first summer and had my first formal research experience. Beyond this first year, things start to get a bit interesting. Dartmouth offers some comprehensive information on some more of the logistical information behind the D-Plan, but I'd like to give you a bit of a case study of what you can do with the D-Plan starting with the beginning of my sophomore year:
Sophomore fall: My second fall on campus was very memorable. I participated in First-Year Trips as a trip leader, welcomed the new Class of 2026 to campus, and enjoyed the wonders of the fall foliage. The fall is a very busy time to be on campus, and there's loads going on. From "club-day" where incoming students explore all the clubs on campus to the Dartmouth bonfire, Dartmouth's fall term is obviously an experience you need to have.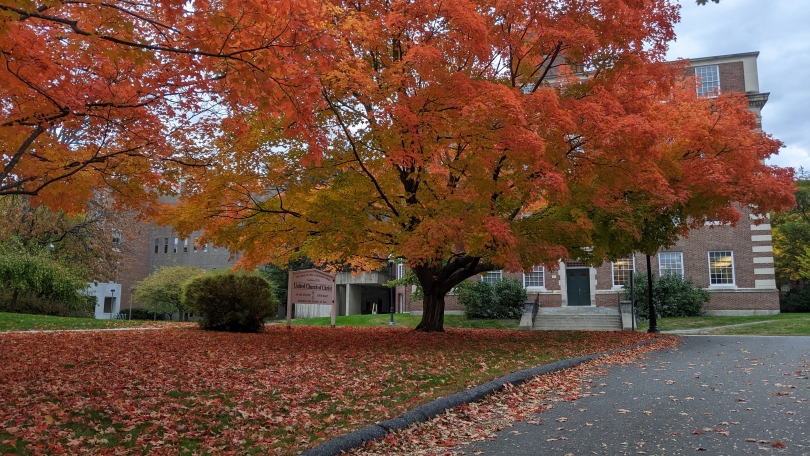 Sophomore winter: My second winter on campus was a nice quaint time to really buckle down academically and pursue my independent research. I still participated in many outdoor activities like ice fishing and skiing, but things were a bit more calm than the fall. It's a good term to take some tougher courses, and that's just what I did!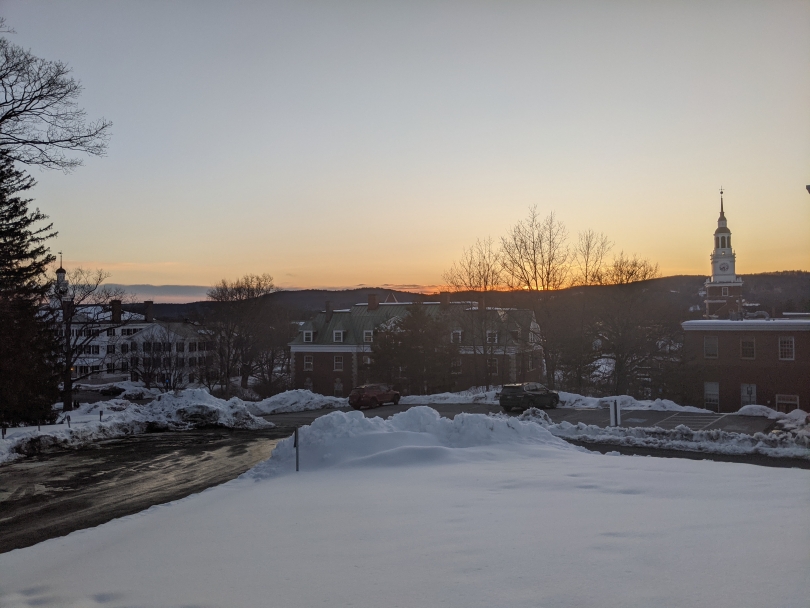 Sophomore spring: Right now, we're sitting almost half-way through my second spring on campus, and the end of this term will mark the half-way point of my time at Dartmouth. Wow! I just wrote a whole blog post about how spring is my favorite term on campus, so I'll let that post speak for itself. I'll just leave it at this: the spring is a great time to be on campus, and you'll certainly have a great time through the months of April to June!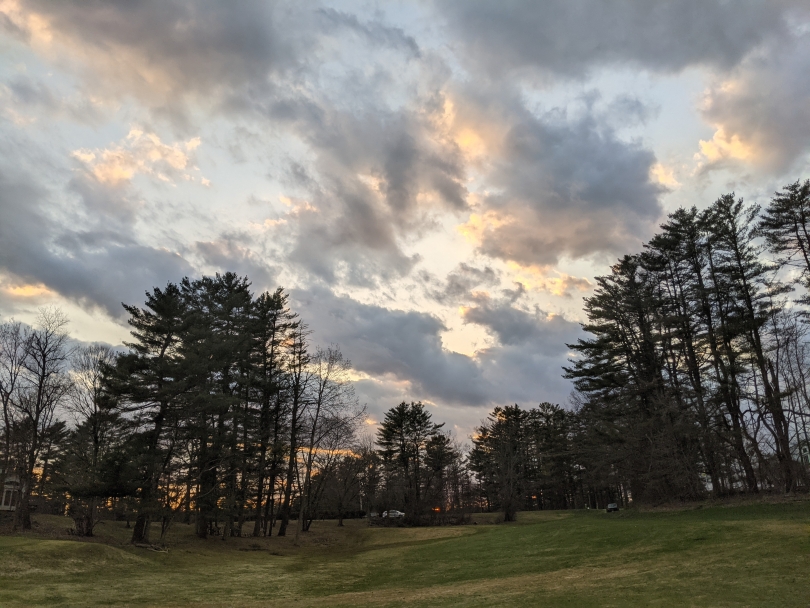 For my final two years on campus, I'm planning on going abroad this summer! There will be multiple blog posts dedicated to my whereabouts this summer (my sophomore summer), so I'm not going to go into detail just yet… but it's going to be a great time! I then plan to take an "off term" during my junior fall where I hope to find a good internship and a nice place to stay from September through December. Then, I will be back on campus for my junior winter and spring terms to take classes. My junior summer will be dedicated to a formal research experience via the NOAA Hollings Scholarship program, so I'm certainly looking forward to that! From then on, I will be on campus taking courses during my senior year. It's remarkable to think that my senior year will be here before I know it. Things have moved by astronomically fast, so just remember to live in the moment when you can!