« All Posts by this Blogger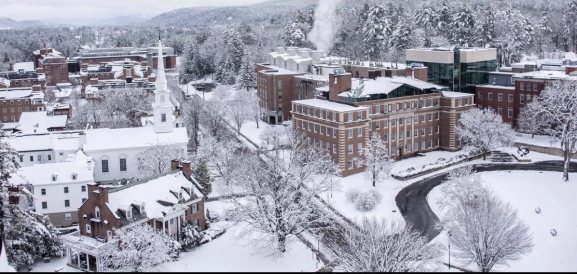 Back On Campus!
After six months of internships, vacations with friends, studying abroad, and spending time with friends, I'm finally back on campus, living and taking classes at Dartmouth. It's hard to believe that after spending all this time in amazing cities across different continents, I would miss the small town of Hanover and the Dartmouth community this much! My time away has simply affirmed the idea that Dartmouth is truly a unique and unmatched community. Coming back, I wasn't just excited to be reunited with my friends whom I hadn't seen in months, but also to dive back into the experiences and opportunities that make Dartmouth such a special place.
Each student at Dartmouth has the opportunity to craft their own academic and extracurricular timeline through the D-Plan. The D-Plan allows Dartmouth students to decide what they want to do for each term they are at Dartmouth. They could be taking classes on campus in Hanover, studying abroad anywhere in the world, interning at an organization, traveling, or simply relaxing and taking a break from activities! I customized my D-Plan for the previous two terms to allow me to do an internship in the summer and study abroad in the fall. As much as I missed my friends while I was away from campus, it has been so refreshing and inspiring to hear what they've also been up to these past few months and how they have used the D-Plan to design unique academic and co-curricular experiences.
While I was away from campus, I also really missed the unique way that classes at Dartmouth work. During my study abroad in the fall, I took three classes that were all within the same discipline, African and African American Studies. Although Dartmouth students also typically take three classes in each 10-week quarter, the distributive requirements encourage students to take classes in a broad range of disciplines. The distributive requirements are requirements each student must meet before they graduate. To fulfill these, students must take one or two classes in each discipline such as art, literature, natural and physical science, and social analysis. This term, I'm taking an economics class for my major, and an engineering class and film class—which are both disciplines outside of my major. These classes all seem very different but when they are approached in an interdisciplinary way, they are quite complimentary of each other and create a holistic learning experience.
I'm incredibly excited for the experiences, lessons, and memories that a new term, a new year, and new academic session at Dartmouth will bring my way.