« All Posts by this Blogger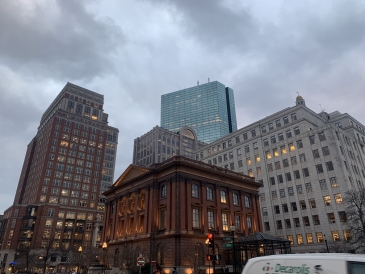 Beyond Hanover: A guide to transportation from campus
If there's one thing that the Dartmouth community can agree on, it's the beauty of Hanover. Inside and out, the town is gorgeous. The population of only 10,000 people echoes the close-knit community of the college itself. Hanover is undeniably welcoming. You'll know the life stories of its residents after just a couple of visits to the local stores on Main Street. 
Dartmouth is lucky enough to call Hanover, New Hampshire, home. But the Upper Valley, consisting of several towns in NH and VT along the Connecticut River, is also fun to explore. Students are incredibly connected to the local community, and we strive to maintain that connection through our involvement in the neighborhood.  
Beyond the walkability of Hanover, transportation is helpful to explore otherwise. Zipcar is a nationwide car-sharing program that provides transportation on an as-needed basis. With an inexpensive monthly subscription, students can take day trips with friends or skip the 15-minute walk to the Co-op Food Store. Zipcars are convenient for students who don't have cars on campus which, as a freshman, includes pretty much everyone. I highly, highly, recommend getting a Zipcar account.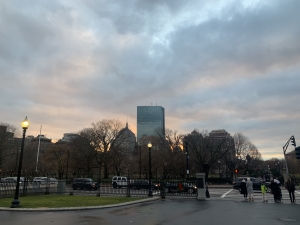 As lovely as the quaint New-England vibes are, the city life offers an exciting change of scenery. The Dartmouth Coach is a transportation service that makes the commute admirably convenient for students; The bus stops right in front of the Hop (Hopkins Center for the Arts) on campus. And access to both Boston and New York City is at our fingertips. I love the Dartmouth Coach. I could write a whole blog post about it. 
The hallmarks of the bus service include the hourly schedule that runs from 3:00AM to Midnight each day and the convenient locations. Boston South Station is in the heart of the city. It's the perfect stop for those looking for a fun day/weekend trip. I've yet to take advantage of it though; I'll make sure to update you all when I do. I have only frequented the other stop so far, the Boston Logan International Airport. 
I live in Maryland, and the Coach makes the commute convenient. I'll take it to the airport, from where I take my flight to DC. We haven't even had our first seasonal break yet, but I know that I'll be taking advantage of it. On the other hand, Zipcar helps for intermediate casual trips. We could all use a breather from Hanover at some point, regardless of how captivating the Fall Foliage may be.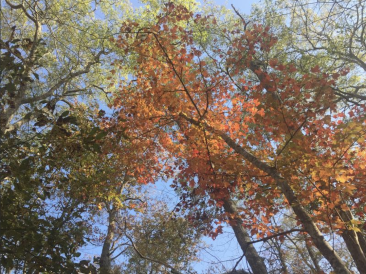 I interviewed Jeneen DiBenedetto Graham '96 about her Dartmouth experience and gained vivid insight about her reflection.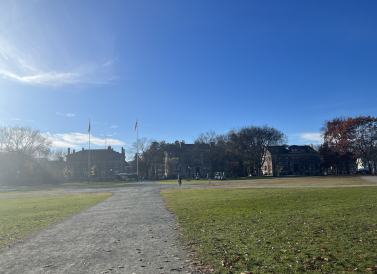 Coming to Dartmouth, I assumed that I was about to enter a space full of new experiences. Not only did my assumptions hold true, but they amplified over the course of weeks. Here is my reflection on the past three months and my winter break plans.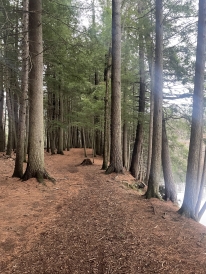 It seems like just yesterday I was walking to class on the first day of fall term. What have I learned since then? Click for a comprehensive guide!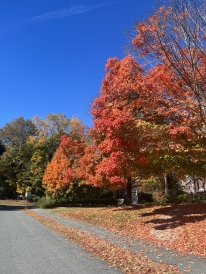 Find out why I never feel alone while exploring academics at Dartmouth.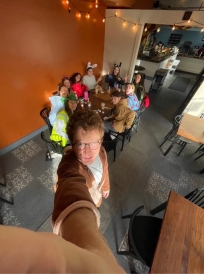 This week I talk about one of my new extracurricular involvements on-campus - working with DREAM!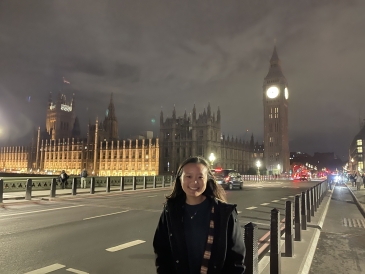 This fall, I've had the opportunity to study abroad at University College London (UCL) through an economics exchange program. Soaking up a new culture in the bustling UK capital, I've learned a lot—not only about economics, but also about myself.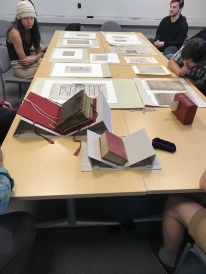 Dartmouth has so many opportunities for students to do, such as studying abroad or doing fellowships, but there are also smaller--yet still meaningful--opportunities for students to take advantage of while they are here.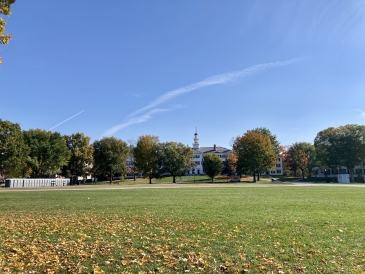 Now that my first term at Dartmouth is coming to a close, what would I write to myself 10 weeks ago when the term began?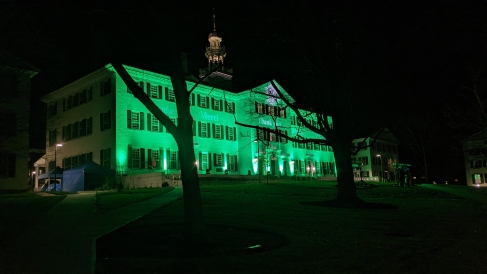 I'm 1/3 of the way done with my Dartmouth career, and I've learned a lot during this term alone. Let's do a recap of the past ten weeks!