You are here
« All Posts by this Blogger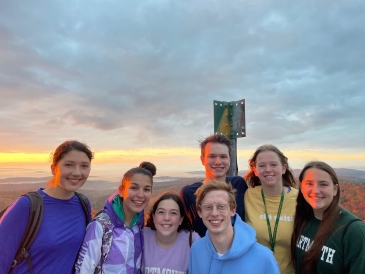 DCWE Adventures
After many weeks of rehearsals and social events, the Dartmouth College Wind Ensemble (DCWE for short) had finally conquered its first live indoor performance in many months. As someone who was heavily involved in my high school band program, I decided that auditioning for the DCWE would be a great opportunity to make friends and perform music live once again. And I am so glad I joined this ensemble.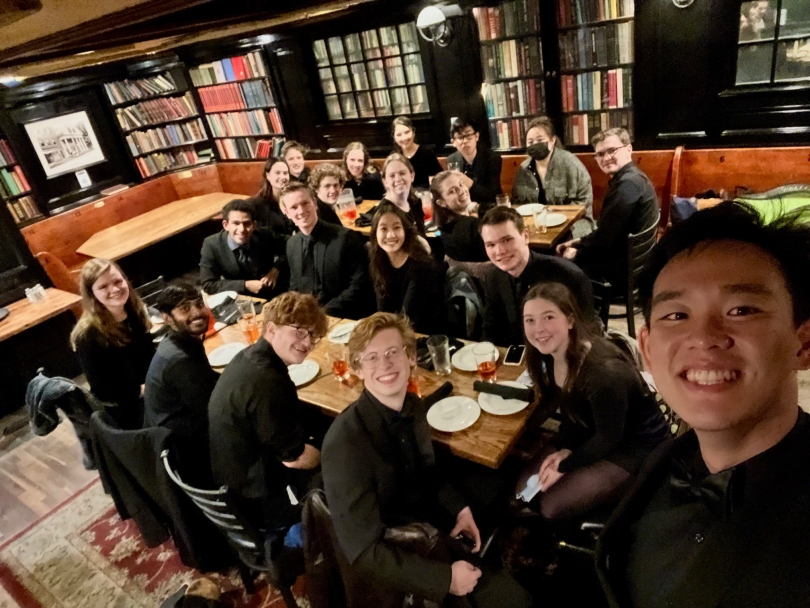 Before classes started, myself and many other people auditioned to be a part of the ensemble. The audition consisted of playing a song of our choice and a short sight reading piece. Immediately after the roster was announced, the upperclassmen in the group had reached out to the new members to welcome us to the ensemble as well as to Dartmouth. Every week before or after rehearsal, many members of the band would get together to grab dinner. I loved having these dinners as a part of my week so I could get to know the other members and hear about their week.
Over the course of the term, we have had several big social events. At the beginning of October, we had a Jackbox party game event where we played many of the games together and spent time getting to know each other. This was the event where I met some of my closest friends on campus, and I am so thankful that this gathering happened. However, my favorite event of the term was when the DCWE went apple picking at Riverview Farm. We all got to pick apples, blueberries, raspberries and much more while running around the fields and goofing off. In addition to apple picking, the DCWE had a group of people go on a sunrike, a sunrise hike, to the Gile Mountain Fire Tower. However, it definitely was a struggle getting awake that early in the morning.
Although the ensemble only rehearses twice a week, I feel really comfortable with the rest of the ensemble. During this concert cycle we played four pieces to celebrate music around the world. This concert included the world premiere of "The Dove and The Ash Grove" by Keane Southard. This piece started the beginning of performing works that were commissioned by the Mexican Repertoire Initiative. At the start of 2020, our conductor Brian Messier started this initiative to collect and commission works by Mexican composers to help reduce the lack of authentic Mexican repertoire in the wind ensemble literature. It was incredibly cool to play a world premiere and prepare it for a public performance. Overall, my experience in the DCWE has been amazing so far and I cannot wait for next term's concert cycle to begin.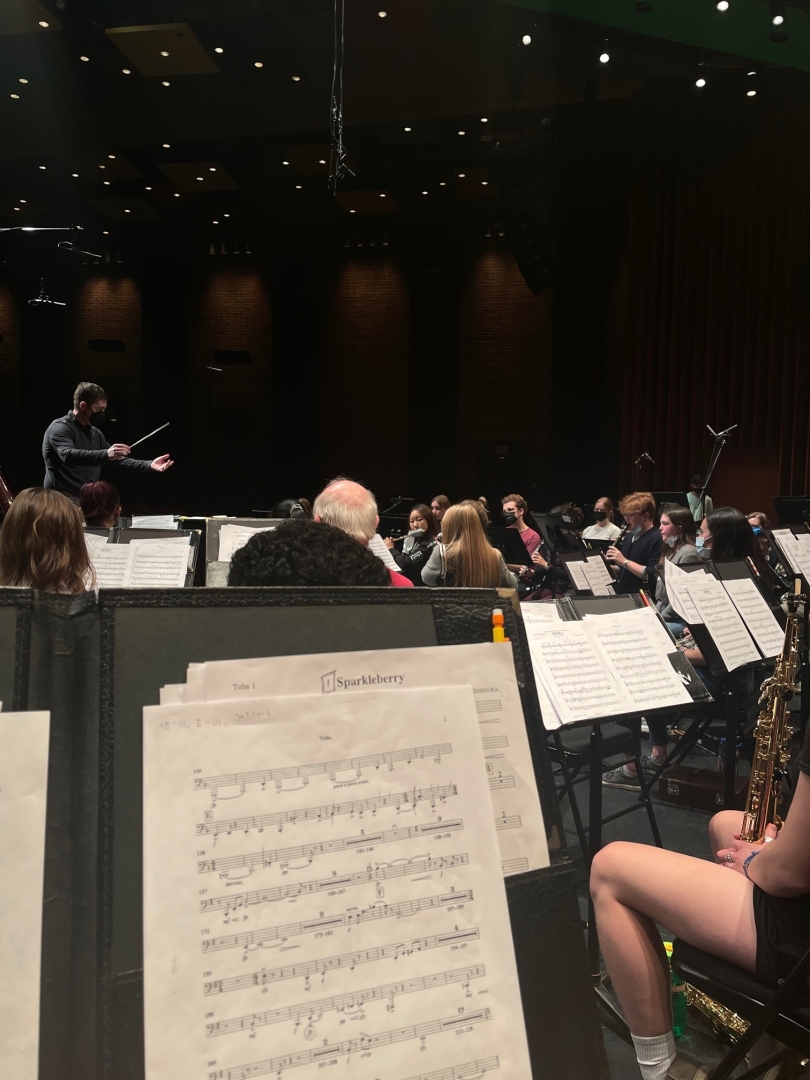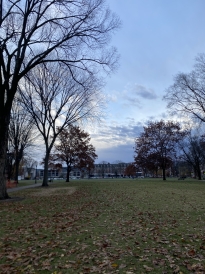 With finals coming to a close at the end of Week 10, I am officially done with my first term at Dartmouth!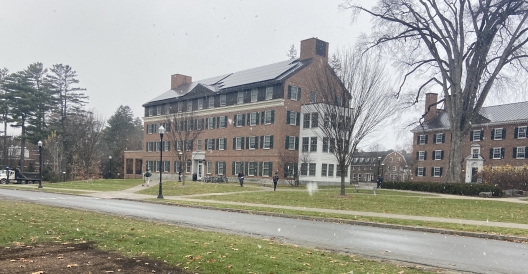 As the fall term ends, winterim is coming! But what is winterim, and what do you do during the six-week break? Come along to find out!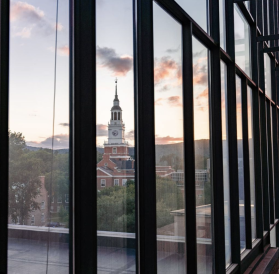 I am now reflecting on my classes and the experiences that I lived this term.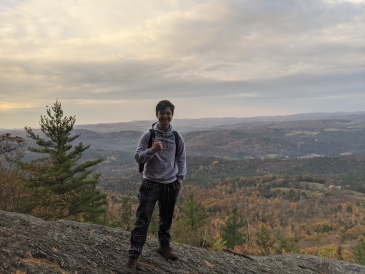 With greater levels of responsibility developing in every corner of your life when starting college, sometimes our decision-making skills go out the window. Let's explore ways to check up on your physical health and make better decisions in general.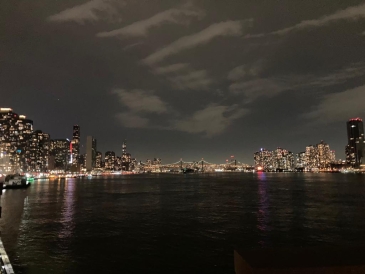 As we started to wrap up Fall term, there was much in my head - including my Winterim plans. Come see what they look like!
Antônio Jorge Medeiros Batista Silva
2025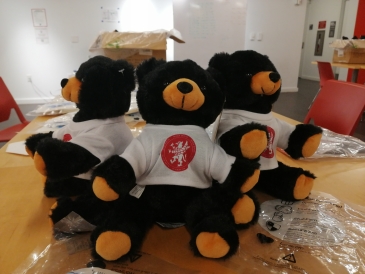 What do a teddy bear, a carved pumpkin, and a bat-shaped marshmallow have in common?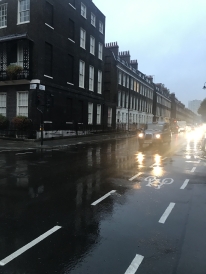 I am missing various aspects of campus life. Rush has come and gone, and people have had endless dinners and conversations in places I consider home. And it has made me realize that I am missing Dartmouth.

This term, Dartmouth hosted Family Weekend. I was so excited about seeing my parents in person because I missed them so much!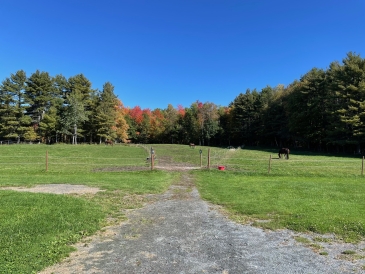 Dear prospective students,
I remember when I had to write my "Why Dartmouth" essay. However, I am actually going to describe why I actually decided to commit to Dartmouth and how my why for Dartmouth has changed.