« All Posts by this Blogger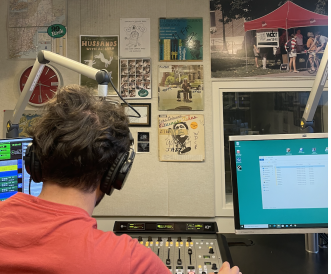 Radio: my favourite Dartmouth tradition!
You might not know about this fun fact, but during the 1968 United States general election, a Dartmouth club was the country's first news outlet to announce New Hampshire's winner candidate. To this day, the walls of the Dartmouth College Radio (DCR) station are covered in awards, signs, and other historical artefacts that illustrate our place in history. But, more than anything, radio has been my home away from home for the past two years.
Coming to Dartmouth, I did not expect to be this involved with a club. I knew this place had a thousand options for outside class activities. But, considering how much of a "club freak" I was in high school – in other words, overcommitted haha – I came to college already tired. Honestly, I was looking more forward to my classes than to my clubs when I committed to Dartmouth. 
It took very little interaction with the DCR leadership team for me to realise I would be missing out on an amazing opportunity by not joining radio. And so I did. Since my first term at Dartmouth, I've held my show almost every week, getting to share a little bit of my experience and opinions with the outside world. Isn't that crazy?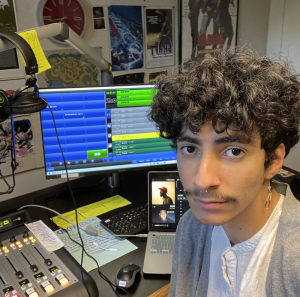 At Dartmouth, it is a common thing to feel isolated from the rest of the world. At least for me, Hanover has become a very comfortable bubble. And, every time I turn on my mics in the radio station, I get to bridge the gap between these two lives I carry inside of me: my Dartmouth self, and my "outside world" self. I have friends from home who religiously tune in to my show just to listen to some of my voice intertwined with my favourite playlists – can you believe that? Radio allows me to be myself, both for my friends here, but also for those around the world. 
In the last couple of years, the college has sold our FM anthem, and we've transitioned fully to becoming an online radio. I got to Dartmouth right during this transition period, so I got to experience radio's history being written. When I worked for the 50th year reunion of the class of 1972 last summer, I had the privilege of meeting DCR's co-founder and first general manager. We bonded while – as part of my job guiding them through campus – we did a pitstop in Robinson Hall, our headquarters. Sharing the history of this place with generations of Dartmouth alumni is just one of the super cool aspects of being a radio host.