« All Posts by this Blogger
Christian Community at Dartmouth
Can you describe what it's like being a Christian at Dartmouth?
A:

"But if we are living in the light, as God is in the light, then we have fellowship with each other, and the blood of Jesus, his Son, cleanses us from all sin." – 1 John 1:7 NLT
Being a Christian has been a part of my identity for nearly 12 years. My faith in God and what he can do has allowed me to navigate the rough patches of elementary school, primary school, secondary school, and college. For me to be where I am right now, I genuinely believe it has been because of God's grace which has come in the form of the blessings that he has poured over my life both through his word and the people I have met back home and mainly here at Dartmouth.
If I could summarize in three words what has been pivotal in my walk with God here at Dartmouth, I would say 'community, community, and community.' I can share with you that Dartmouth was the first place I actually began seriously walking with God and this is attributed in part to the different people I met in my freshman year here who supported me throughout my pursuit of God's word and his will for my life. With that said, there are various ways in which you can contribute or become part of Dartmouth's Christian community, and below I have outlined the multiple Christian Churches/denominations, and student communities on campus as well as attached the links to their various websites.
Local Churches (Sunday Services)
- Aquinas House (Roman Catholic) – 11 am, 7:30 pm
- Christ Redeemer Church (Baptist) – 8:30 am, 10:30 am
- Holy Resurrection Orthodox Church (Eastern Orthodox) – 9:30 am
- Logos Community (Non-denominational) – 12:30 pm
- Our Savior Lutheran Church (Lutheran) (ELCA) – 9:30 am
- St. Thomas Episcopal Church (Episcopalian) – 8 am, 10:30 am
- Trinity Anglican Church (Anglican) (ACA) – 11:15 am
- Valley Bible Church (Non-denominational) – 10:30 am
- Wellspring Worship Center (Charismatic) – 9:30 am, 11 am
- Church of Christ at Dartmouth (Congregational) – 9:30 am, 11 am
Recurring Community Events
- Agape Christian Fellowship - Large Group - Friday's
- Aquinas House Catholic Student Center – Sunday Mass - 11 am; Community Dinners – Mondays @6:30 pm
- Daily Prayer – Prayer Room (Nugget Arcade) - Monday - Friday @ 8 am
- Dartmouth Christian Fellowship – Friday Night Fellowship
- Edgerton House: Episcopal Campus Ministry – Wednesday Dinners @6 pm
- Morning Glory Community Fellowship – Nourish Bible Studies - Mondays @ 7 pm
- Thursday Night Worship – Thursdays in the Prayer Room
- Christian Waffles – Rocky Overhang on Saturdays from 10 pm -12 am
- Vox Veritatis – Reading Groups on Wednesdays @ 6 pm
- Wellspring College Ministry – Tuesday from 6:30 - 7:30 pm
Other Community Groups
- The Dartmouth Apologia – A Journal of Christian Thought
- Vox Veritatis – Hosts campus forums and regularly brings speakers to campus
- Wheelock House – Christian Living Learning Community
- Greek Intervarsity – Explores the Intersection of Greek life and Christian Living
PS: As long as this list is, this is not extensive.
Also, check out some inspirational posts from other Christian admissions bloggers below:
When Faith and Dartmouth Collide: Religious Life on Campus!, Tulio Huggins 23'
Normalcy and Waffles: My Start of Sophomore Summer, Tulio Huggins 23'
Pursuing Faith at Dartmouth, Abbi Fralick 23'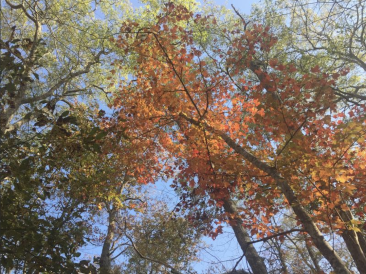 I interviewed Jeneen DiBenedetto Graham '96 about her Dartmouth experience and gained vivid insight about her reflection.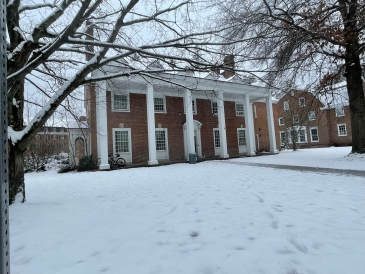 If I were to tell myself in high school that I would join a fraternity, I definitely would have laughed in my face and said something like "you're so goofy for thinking I'd ever do that." Now, here I am.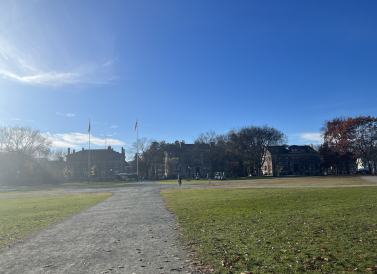 Coming to Dartmouth, I assumed that I was about to enter a space full of new experiences. Not only did my assumptions hold true, but they amplified over the course of weeks. Here is my reflection on the past three months and my winter break plans.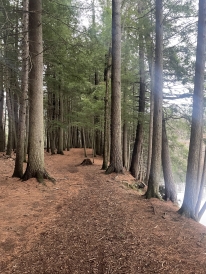 It seems like just yesterday I was walking to class on the first day of fall term. What have I learned since then? Click for a comprehensive guide!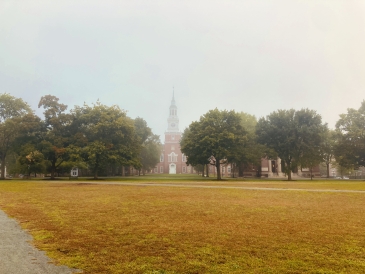 Whoops! Wrong preposition – Getting Sick AT Dartmouth! An overview of my first experience falling ill away from home.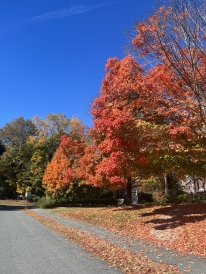 Find out why I never feel alone while exploring academics at Dartmouth.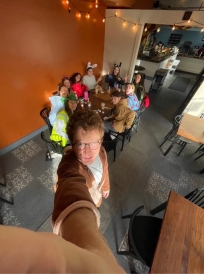 This week I talk about one of my new extracurricular involvements on-campus - working with DREAM!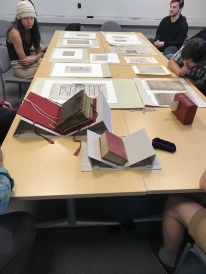 Dartmouth has so many opportunities for students to do, such as studying abroad or doing fellowships, but there are also smaller--yet still meaningful--opportunities for students to take advantage of while they are here.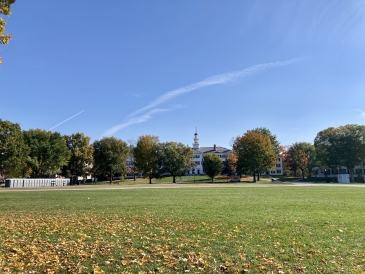 Now that my first term at Dartmouth is coming to a close, what would I write to myself 10 weeks ago when the term began?