« All Posts by this Blogger
Academic Research, Social Impact Projects, and Study Abroads
Have you received funding from Dartmouth for research, a project, or a trip? If so, how did you find that funding, and what did it enable you to do?
A:

Although I haven't received any funding yet, at Dartmouth, there are several ways to get funding to conduct either academic research, a social impact project, or a study abroad. There are various departments to approach when looking for funding, and the department you approach depends mainly on the purpose of that funding. I've listed various programs that give students funding and what that funding enables them to do.
DICKEY CENTER FOR INTERNATIONAL UNDERSTANDING
The Dickey Center for International Understanding, established in 1982 in honor of Dartmouth College President John Sloan Dickey's legacy and principles, brings together Dartmouth College's unique strengths—students, professors, undergraduate, and graduate schools—to address the world's challenges. They broaden the scope of learning through advanced study, interdisciplinary collaboration, research creativity, and respect for various viewpoints.
1) Davis Projects For Peace
Projects for Peace is a global initiative that encourages young people to create innovative, community-centered, and scalable solutions to the world's most serious problems. These young leaders gain information, enhance abilities, and establish identities as peacemakers and changemakers along the road. Every year, 1-2 Dartmouth students are chosen, and 100 or more student leaders from throughout the country are given a $10,000 grant to implement a "Project for Peace" anywhere in the globe, usually during the summer break.
2) Dickey International Internships
The Dickey Center provides support to individuals who wish to participate in overseas experiences and to be recognized for outstanding achievements in the field of global studies. Some of their services help to maintain long-standing partnerships with multinational organizations. You can also tailor your experience with an organization to your interests, talents, and timeframe.
UNDERGRADUATE ADVISING & RESEARCH (UGAR)
UGAR is in charge of undergraduate curriculum advising and research. UGAR fosters advising and research across campus, as these foster the individualization of students' academic discovery and intellectual progress, in keeping with Dartmouth's fundamental principles of academic excellence and independence of thought within a culture of collaboration.
1) Leave Term Grants
Leave term grants are for students working on projects full time during a leave term.
2) James O. Freedman Presidential Scholars Program
Part-time, paid research assistantships with Dartmouth faculty are available through the James O. Freedman Presidential Scholars Program, allowing students to have hands-on experience with research. Students are required to work 7-12 hours per week during each term of the assistantship, and the program requires a two-term commitment (for a total of 100 hours per term).
3) First-Year Research in Engineering Experience
The First-Year Research in Engineering Experience (FYREE) program offers early hands-on experience and mentoring in engineering to first-year undergraduate students and prospective engineering majors.
4) Lovelace Research Program
This program helps undergraduate students undertake research with the help of a computer-science faculty advisor. Lovelace Scholars are paid a stipend of $1200 and are expected to devote roughly 10 hours per week to research over the academic year. The grant may be renewed for a second term if the student and adviser agree. Lovelace Scholars can also apply for up to $500 in funding to cover the costs of any equipment, materials, or travel required for their research project.
THE FRANK J. GUARINI INSTITUTE FOR INTERNATIONAL EDUCATION
1) Off-Campus/Study Abroad
Off-campus programs at Guarini Institute are an important addition to Dartmouth's curriculum, providing opportunities to study various cultures and fields in greater depth. Language study abroad, foreign study programs, exchange programs, and transfer credit from other universities are among the options offered around the world. All Dartmouth undergraduates who anticipate being in good academic standing and expect to finish the relevant prerequisite course(s) at the time of participation are eligible to apply to the Guarini Institute's off-campus programs. The First-Year Seminar Requirement must also be completed by applicants.
Student Opportunities at the Dickey Center For International Understanding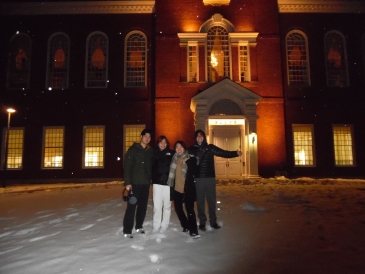 Now, as I'm wrapping up the last days of my freshman year in college (UNBELIEVABLE), I want to share some things that I learned throughout my first year here as well.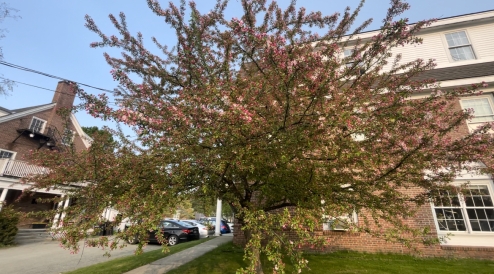 As you start to imagine your life at Dartmouth as an incoming first-year, here's my (disorganized) thoughts on the first year as it wraps up.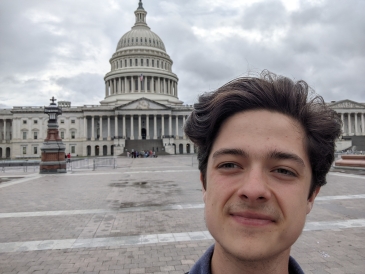 I'm officially halfway through my time at Dartmouth, and it's been a wonderful journey. Here are some reflections and thoughts about my future!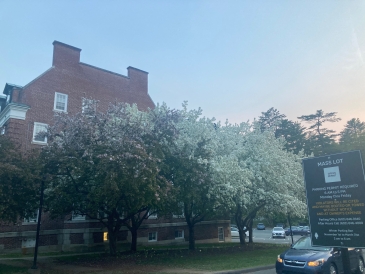 Spending summer on campus as a Sophomore is a Dartmouth tradition. However, I won't be here for it. Come check why!
Antônio Jorge Medeiros Batista Silva
2025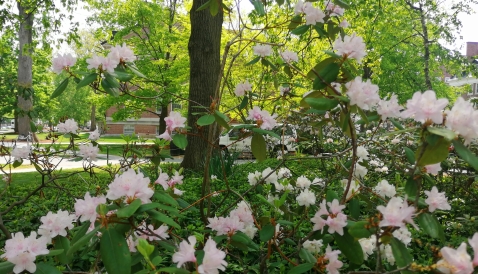 It is crazy to think that I am halfway through my Dartmouth journey. To celebrate, here are a few of my favorite moments related to academics.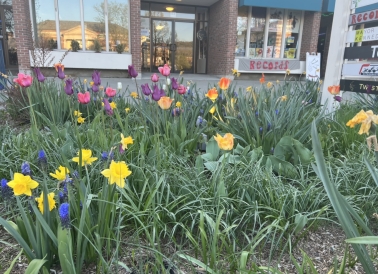 There is no "the" thing you should be stressing over doing between your first-year and sophomore years. It's about what you need and what will bring you fulfillment.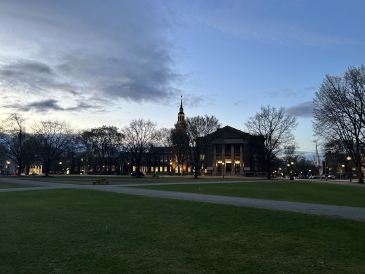 Despite the vast ocean that separates me and my dream school, I applied to Dartmouth College as an international student from Bangkok, Thailand in the early decision round. This wasn't just a leap of faith, I assure you.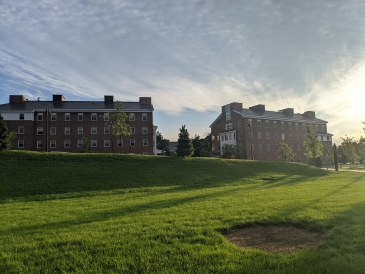 Dartmouth funding extends well beyond its generous financial aid scholarships. Come learn about the funding I'm pursuing!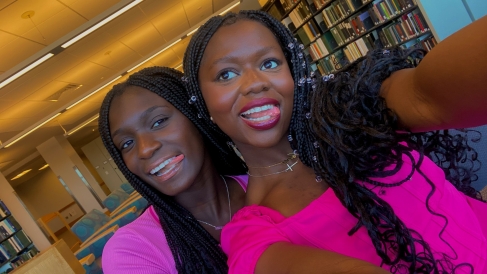 I tend to get bored of places really easily, but I have yet to run out of different rooms in the library! Here are some of my favorite study spots at Dartmouth :)