« All Posts by this Blogger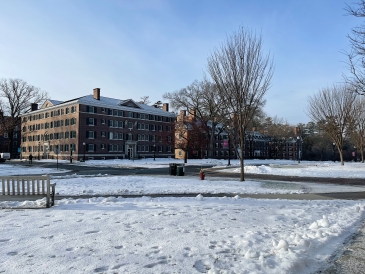 Winter on Campus: Snow Much Fun!
Since Dartmouth is on the quarter system, each season feels like a distinctly different chapter of my time here in college. Hanover has truly transformed over the past weeks: from deep shades of red to a white blanket of snow all around. My first full week back on campus has been busy with staying caught up with classes, writing news articles for The Dartmouth (I just published one on the new boba shop opening within walking distance on Main Street!), attending virtual club and floor meetings, settling into my dorm, but most notably for me having grown up on the West Coast – embracing my first time living in the cold.
When applying to Dartmouth, part of me was worried for the winters because I've never lived in a cold environment before. However, going outside on my first snowy day to pick up my breakfast from Novack Cafe was like stepping into a snowglobe. The air felt so refreshing, crisp and clean! Tiny, crystalized snowflakes with the most intricate details fell from the sky and landed on my hair, coat, and gloves. Before I entered the building, I took off my gloves so I could examine them one by one. I found it fascinating how each miniscule flake that didn't land on me joined millions of others on the ground to create a fluffy and powdery layer of white snow. 
I entered the second stage of my arrival quarantine after receiving my second negative test on campus on day 3, allowing me to pick up packages from Hinman Mail Center, collect hot meals from Novack Cafe, and go on socially-distant walks outside with one other friend. The first day, I joined my friend Emily for a morning run around Occom Pond. The pond had completely frozen over and looked amazingly different than it did in the warm September months. The following morning, I went on a walk with my pen pal, Millie, a varsity tennis student-athlete who just arrived on campus for the very first time from Australia. We met by complete chance – some '24s on the Facebook page organized a pen pal exchange in spring of 2020 after regular decision applicants committed, and we continued emailing each other for months after our pairing. It was great meeting her in real life after so many virtual letters exchanged!
After I'm released from the last stage of quarantine, I can't wait to go sledding on the golf course, ice-skate on the two rinks out on the Green, and learn to ski on the Dartmouth Skiway (here is a link to two live webcams of what's going on right now at the Skiway). In case you're curious, COVID-19 protocols look a little different this winter than last fall – following CDC and New Hampshire state guidance, Dartmouth reduced its quarantine length from two weeks to eight day and upped the number of times students living on campus should get tested per week from one to two. 
That's all for now. Dartmouth has been "snow much fun" so far in 2021 and I'm excited for what the future holds! For all my readers on the West Coast, be sure to bring warm gloves, boots, and many layers for whenever you experience your first winter on the East Coast. I'm sure you'll have a blast!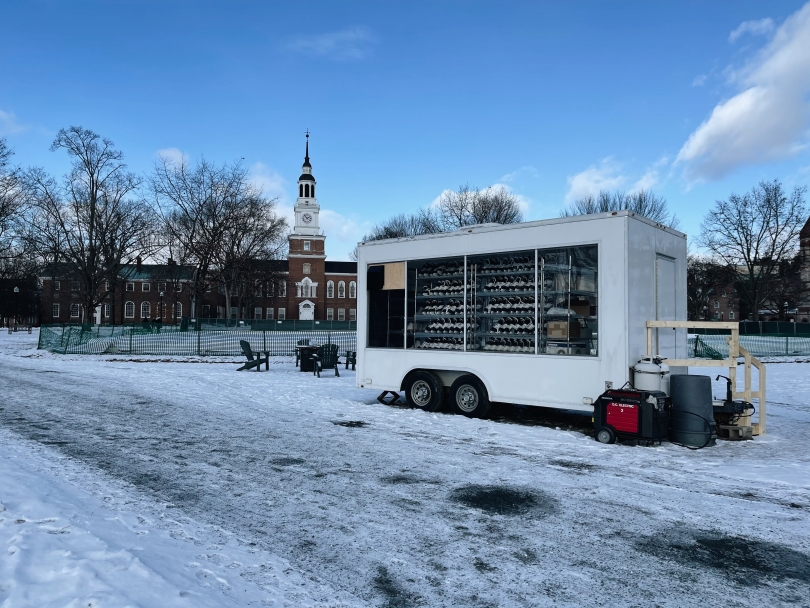 Wow, my freshman year at Dartmouth has really flown by! Towards the end of summer 2020, I received a warm welcome email from my Orientation Peer Leaders inviting me to join a Zoom call with around ten other of my classmates.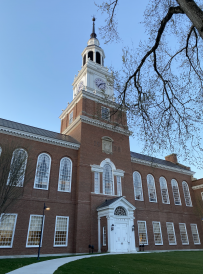 As we approach graduation day, I continue to reflect on my time at Dartmouth. I've learned a lot about myself over the course of the last four years, but here are three of the most important things I've come to realize...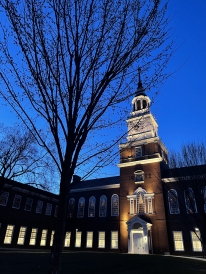 In no particular order, here are a few places and ways I love to spend my free time as a student at Dartmouth. I hope this post can give you a glimpse into how wonderful campus life can be!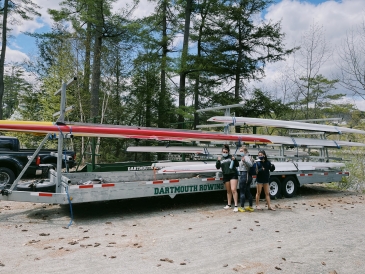 Here is a glimpse into the gorgeous outdoors that sits on and hugs Dartmouth's campus. On this fine May afternoon, my friends and I paddled down the Connecticut River for the first time now that the Ledyard Canoe Club opened services. We had a blast!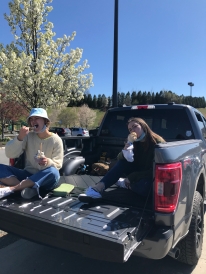 Spikeball on the Green, cherry blossoms in front of Baker….as spring is arriving here in the Upper Valley, I thought I'd write a quick post about my favorite things to do near campus this time of year!

This week, I had the amazing opportunity to take a rock-climbing class at one of the country's best climbing spots: Rumney, New Hampshire.

The trees are full, flowers are blooming, and the weather is gorgeous.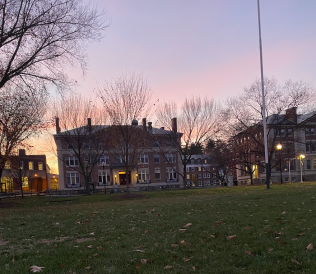 Let's talk about job offerings on campus and how to secure a position!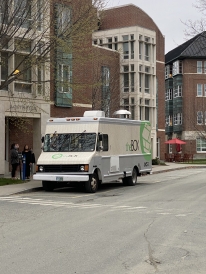 Something fun and new that I thought might be fun to write about is theBox, a food truck founded by students from Dartmouth's Tuck School of Business.