« All Posts by this Blogger
Seven Pictures are Worth 7,000 Words
A single picture is worth one thousand words, so seven pictures must be worth 7,000! For many of you high school seniors, COVID-19 has made it extremely difficult to travel long distances to tour colleges. My personal visit to Dartmouth was a huge factor in my decision to apply, so in honor of Week 7, I hope this blog post can virtually illustrate some of what Dartmouth has to offer in seven images – worth 7,000 words!
We start off with my dorm; Russell Sage is my home for 20F. Its rustic charm, centralized location, and tight-knit West House community are what make it so special!

In mid-September, I venture on a post-quarantine socially-distanced walk with a friend. Occom Pond is a gorgeous destination for immersing yourself in Hanover's nature.

No. 3

Breakfasts at Collis

As my Snapchat caption suggests, a Collis omelet with a side of potatoes quickly becomes my morning go-to meal, especially coupled with a fresh smoothie!

I cherish long hikes at Pine Park – everything from the fresh autumn breeze to stunning views of the Connecticut River to the abundance of tall trees.

It's October now! After I grab coffee with my friend Rachel at Dirt Cowboy's, a blanket of yellow leaves coats the ground. Tuck Drive is where my dorm Russell Sage is located.

Collis Cafe is one of my favorite study spots on campus. As I study outside of it, I notice a distinctly orange outlier amongst a row of green trees.

Two of my friends, Liz and Emily, take a walk with me from CVS to the Co-op Food Store for some post-brunch Saturday shopping. Green has just melted into orange, and it's crazy to think that winter is already nearing the horizon.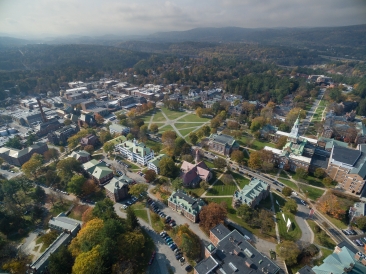 The Dartmouth Center for Social Impact (DCSI) is a hub for students seeking community service opportunities.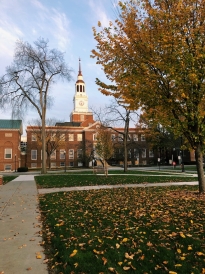 Looking back on my college search process, I remember really wanting to meet students to try and get a sense of the school's culture. To help you guys out, I decided to interview a couple '24s to help you guys get a sense of Dartmouth!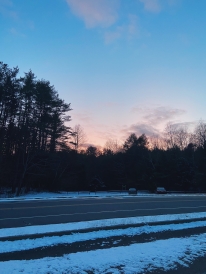 No freshman year is perfect, and I'm reflecting on a few learned lessons that I wish I knew before attending Dartmouth.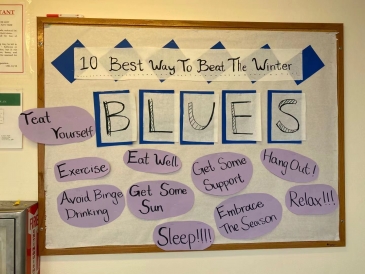 I was attracted by the opportunity to engage with first-year residents and shape their Dartmouth experiences, in addition to working with other UGAs and staff who shared my interest in helping others.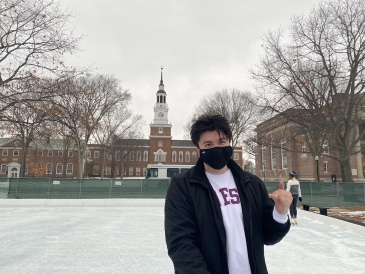 After almost a year off-campus, I came back to campus committed to the winter experience and I am simply loving it.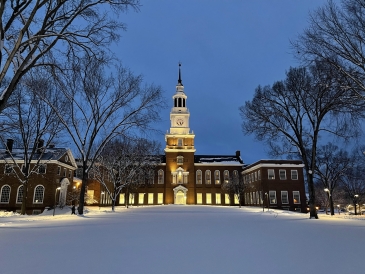 We so very wish you could step onto Dartmouth's campus yourself to witness the beauty of our winters live, but COVID-19 has made visiting campuses extremely difficult. I would love to share some of my favorite photos from this past snowy week!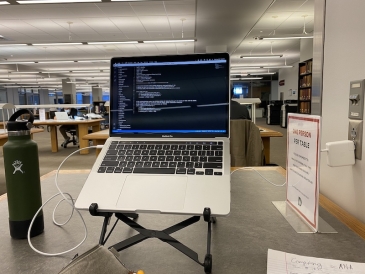 With lots of things (understandably) still closed on campus, it's nice to know that study spaces are beginning to open up again in a safe and responsible way.

From classes to extracurriculars to book club, there are endless communities to join at Dartmouth!

Take a look at a few activities I do during Winter term as an on-campus student!