« All Posts by this Blogger
Seven Pictures are Worth 7,000 Words
A single picture is worth one thousand words, so seven pictures must be worth 7,000! For many of you high school seniors, COVID-19 has made it extremely difficult to travel long distances to tour colleges. My personal visit to Dartmouth was a huge factor in my decision to apply, so in honor of Week 7, I hope this blog post can virtually illustrate some of what Dartmouth has to offer in seven images – worth 7,000 words!
We start off with my dorm; Russell Sage is my home for 20F. Its rustic charm, centralized location, and tight-knit West House community are what make it so special!

In mid-September, I venture on a post-quarantine socially-distanced walk with a friend. Occom Pond is a gorgeous destination for immersing yourself in Hanover's nature.

No. 3

Breakfasts at Collis

As my Snapchat caption suggests, a Collis omelet with a side of potatoes quickly becomes my morning go-to meal, especially coupled with a fresh smoothie!

I cherish long hikes at Pine Park – everything from the fresh autumn breeze to stunning views of the Connecticut River to the abundance of tall trees.

It's October now! After I grab coffee with my friend Rachel at Dirt Cowboy's, a blanket of yellow leaves coats the ground. Tuck Drive is where my dorm Russell Sage is located.

Collis Cafe is one of my favorite study spots on campus. As I study outside of it, I notice a distinctly orange outlier amongst a row of green trees.

Two of my friends, Liz and Emily, take a walk with me from CVS to the Co-op Food Store for some post-brunch Saturday shopping. Green has just melted into orange, and it's crazy to think that winter is already nearing the horizon.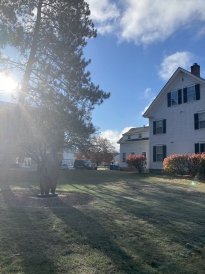 At the end of every term, without fail, Dartmouth students post memories of the past ten weeks captioned with some variation of a '20F' hashtag. Read all about 20FinalFall in this blog post!

Let's rewind back to the beginning of September...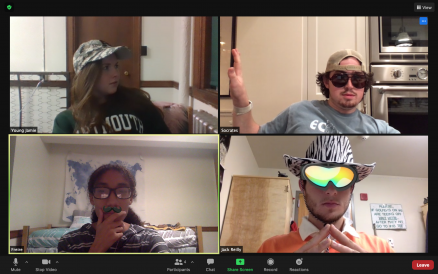 Holden Caulfield, Socrates, Paulo Freire, and Young Jamie got together via Zoom and put together a play for my writing course.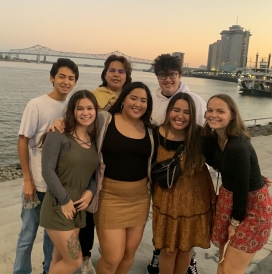 But at the end of the day, when people ask me what my favorite Dartmouth memories are, I'm always thinking about the place. Ice skating, pink sunsets, riverbanks, or canoeing? That's my highlight reel.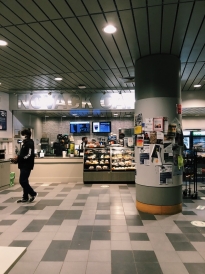 In a world where proper social distancing is so important, Novack Café has fulfilled a unique desire for current on-campus students; it's a place to study, hang out with friends, and grab a snack—all while staying COVID safe.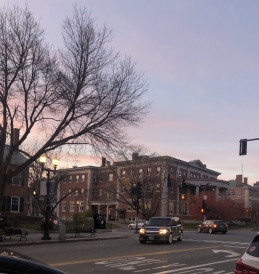 The last week of October was especially ~spooky~ as I was able to find more time than usual to enjoy my weekend with friends and the small-town-charm of Hanover.

While the student body at the College may be relatively small, students here recognize that their vote can hold a lot of weight in New Hampshire, a classic swing state.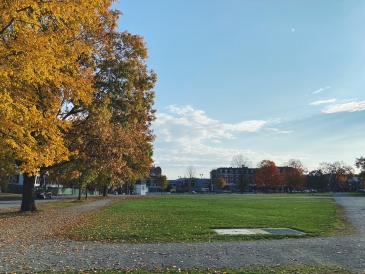 As the early application deadlines begin to pass, I try to offer any advice I have about college applications and share my experiences.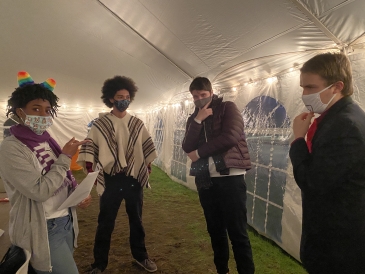 After walking around campus all day in eye-catching attire, we headed to a Murder Mystery night hosted by Phi Tau (a fraternity) in one of the tents scattered around campus.