« All Posts by this Blogger
Seven Pictures are Worth 7,000 Words
A single picture is worth one thousand words, so seven pictures must be worth 7,000! For many of you high school seniors, COVID-19 has made it extremely difficult to travel long distances to tour colleges. My personal visit to Dartmouth was a huge factor in my decision to apply, so in honor of Week 7, I hope this blog post can virtually illustrate some of what Dartmouth has to offer in seven images – worth 7,000 words!
We start off with my dorm; Russell Sage is my home for 20F. Its rustic charm, centralized location, and tight-knit West House community are what make it so special!

In mid-September, I venture on a post-quarantine socially-distanced walk with a friend. Occom Pond is a gorgeous destination for immersing yourself in Hanover's nature.

No. 3

Breakfasts at Collis

As my Snapchat caption suggests, a Collis omelet with a side of potatoes quickly becomes my morning go-to meal, especially coupled with a fresh smoothie!

I cherish long hikes at Pine Park – everything from the fresh autumn breeze to stunning views of the Connecticut River to the abundance of tall trees.

It's October now! After I grab coffee with my friend Rachel at Dirt Cowboy's, a blanket of yellow leaves coats the ground. Tuck Drive is where my dorm Russell Sage is located.

Collis Cafe is one of my favorite study spots on campus. As I study outside of it, I notice a distinctly orange outlier amongst a row of green trees.

Two of my friends, Liz and Emily, take a walk with me from CVS to the Co-op Food Store for some post-brunch Saturday shopping. Green has just melted into orange, and it's crazy to think that winter is already nearing the horizon.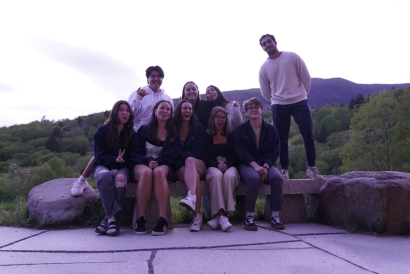 To celebrate a wonderful first spring term, my friends and I got together for a "lodj dinner" at the Moosilauke Ravine Lodge!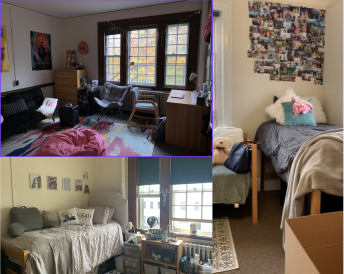 Ever wondered what freshmen dorms look like at Dartmouth? Here's a rough guide to Freshman dorms!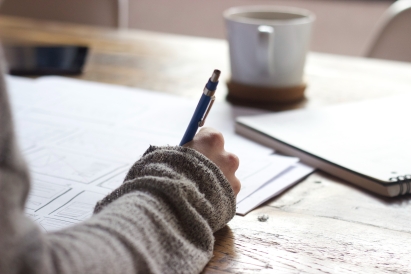 Procrastination: friend or foe? Read on to find out how I feel about this topic at Dartmouth!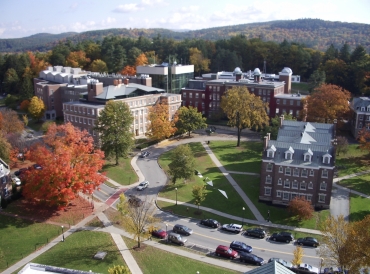 I wanted to make my last blog post for this academic year about the places in the Dartmouth community that I will deeply miss and have made amazing memories with the wonderful members of this community.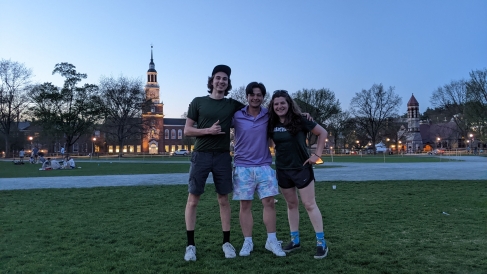 In the blink of an eye, my first year of college is over, and Dartmouth has catalyzed so many of the memories I've made so far!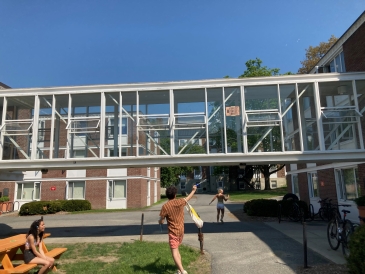 Honestly, I cannot wait to be home. Although Dartmouth has been a home for me for the past nine months, the college experience is made of many ups and downs. Come check my first year wrap-up!
Antônio Jorge Medeiros Batista Silva
2025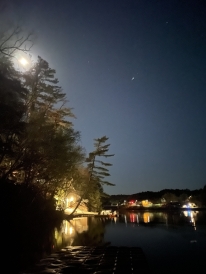 A reflection on my first year in the woods.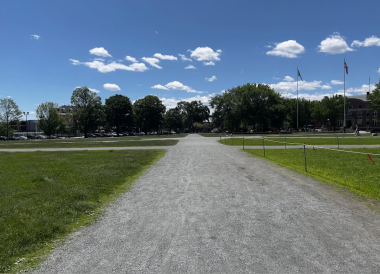 I am using this blog post as my final reflection on my first year at Dartmouth College!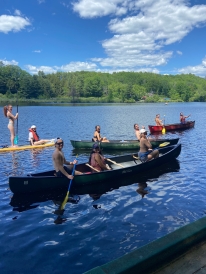 Happy last week of classes! Here are some of my reflections from my junior spring.