« All Posts by this Blogger
Seven Pictures are Worth 7,000 Words
A single picture is worth one thousand words, so seven pictures must be worth 7,000! For many of you high school seniors, COVID-19 has made it extremely difficult to travel long distances to tour colleges. My personal visit to Dartmouth was a huge factor in my decision to apply, so in honor of Week 7, I hope this blog post can virtually illustrate some of what Dartmouth has to offer in seven images – worth 7,000 words!
We start off with my dorm; Russell Sage is my home for 20F. Its rustic charm, centralized location, and tight-knit West House community are what make it so special!

In mid-September, I venture on a post-quarantine socially-distanced walk with a friend. Occom Pond is a gorgeous destination for immersing yourself in Hanover's nature.

No. 3

Breakfasts at Collis

As my Snapchat caption suggests, a Collis omelet with a side of potatoes quickly becomes my morning go-to meal, especially coupled with a fresh smoothie!

I cherish long hikes at Pine Park – everything from the fresh autumn breeze to stunning views of the Connecticut River to the abundance of tall trees.

It's October now! After I grab coffee with my friend Rachel at Dirt Cowboy's, a blanket of yellow leaves coats the ground. Tuck Drive is where my dorm Russell Sage is located.

Collis Cafe is one of my favorite study spots on campus. As I study outside of it, I notice a distinctly orange outlier amongst a row of green trees.

Two of my friends, Liz and Emily, take a walk with me from CVS to the Co-op Food Store for some post-brunch Saturday shopping. Green has just melted into orange, and it's crazy to think that winter is already nearing the horizon.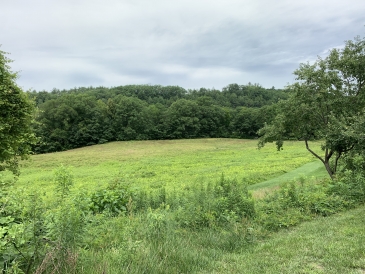 My Sophomore Trips (STRIPS) experience has reminded me of Dartmouth's unique sense of place. How many colleges have their own organic farm?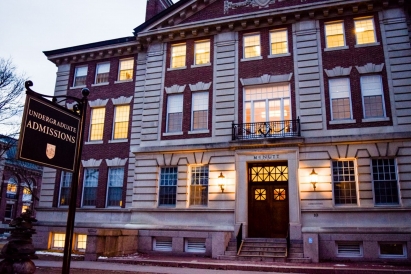 One of the first projects I'll be working on is reviewing our content and messaging for international students.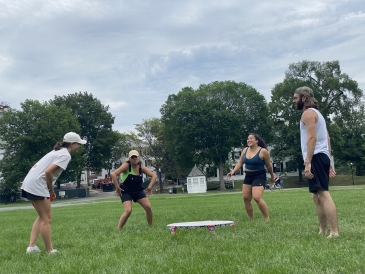 As a member of Dartmouth's Native community, just a few weeks into my sophomore summer, we've been busy revitalizing our community and making Dartmouth, once again, feel like home.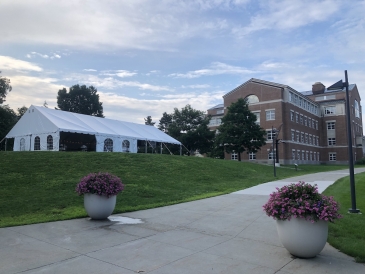 Dartmouth just resumed in-person tours for the first time since the winter of 2020! We had a fantastic opening week of welcoming visitors back to campus to explore the beautiful grounds and meet our fantastic tour guides.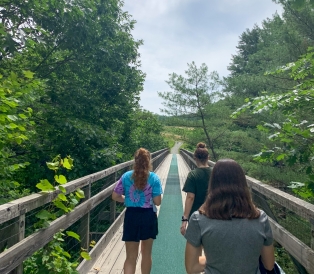 "Sophomore summer" is a short and sweet phrase, but explaining it to my friends and family back home has always been difficult. Let's break it down!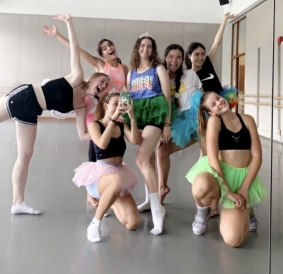 Sophomore Summer is certainly the time to try new things at Dartmouth!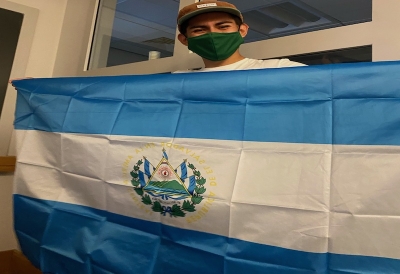 In my time at Dartmouth, I have always felt comfortable expressing my latinx identity. Here's why!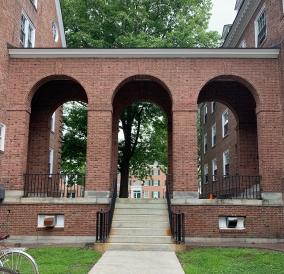 Dartmouth is known as a liberal arts college (LAC), but what does that mean?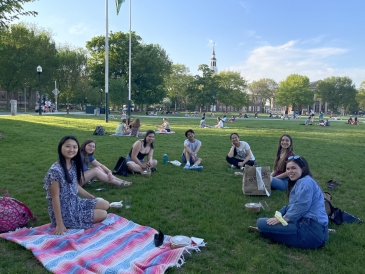 When I entered college, I was super excited to join The Dartmouth news staff, which is, fun fact, America's oldest college newspaper. Journalism is an awesome way to grow as a writer, hear stories, work on a passionate team, and report the truth!