« All Posts by this Blogger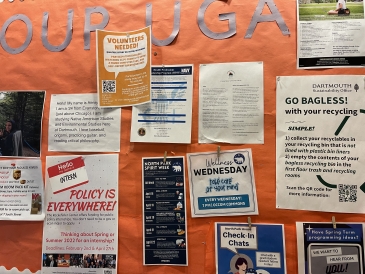 The Scoop on Dartmouth's Job Opportunities
In addition to being a student, there are plenty of opportunities to gain practical experience while earning some extra cash. From ski instructor to laboratory research assistant and everything in between, Dartmouth students take on jobs on campus and around the Upper Valley that suit their needs—be it to learn a new skill, develop a budding one, or do something that contributes to the community. Here is a breakdown of my experience with jobs on campus. 
My first job ever started my freshman fall as an admissions blogger. I had been a regular visitor of People Places Pines since the beginning of my senior year of high school, when my admissions regional representative shared this resource in her local presentation on Dartmouth. The blog itself was a huge reason why I chose to apply by the binding Early Decision deadline, as it helped me discover so much more about Dartmouth from a student's lens. When applying to Dartmouth in late 2019, I checked the site nearly every day for fresh content. I especially loved reading about how bloggers have tailored their individual D-Plans to fit their interests, short snippets of their favorite classes, and why the Dartmouth community is so special beyond academics, so when the application went live during the summer before freshman year, I was ecstatic to have the chance to apply. Becoming part of the People Places Pines blogging team has allowed me to both share my college experiences with others and self-reflect on key milestones for myself. Today, as an Admissions Communications Intern, I now help manage over 50 bloggers and am involved each year with the recruitment of the new team members. I also get to practice my Canva and social media outreach skills helping create Instagram posts, stories, and reels.
During my sophomore year, I became an undergraduate advisor (UGA) for first-year West House residents in the River Cluster. The job pays $2,000 per term for new UGAs ($2,100 for returning staff) and a credit to the UGA's student bill equivalent to the cost of the 80 Block Choice meal plan. Coming from a boarding high school, I found fostering a supportive and uplifting residential life community especially at a smaller intimate school like Dartmouth to be super important. Through this role, I organized French Hall's Best Dorm Competition, built community through weekly floor meetings, and helped first-years navigate the transition to college life. This spring, I will be returning to campus from my NYC off-term as an upperclassman UGA in my own first-year dorm, Russell Sage!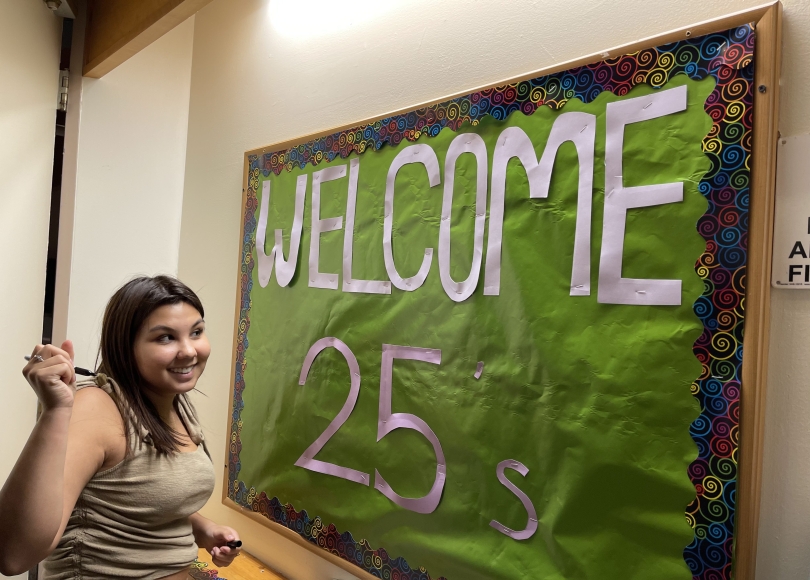 As research was something I was always intrigued in but didn't know too much about what it entailed, during my sophomore year I applied for and accepted two positions that Environmental Studies program administrator Kim Wind emailed out to us majors. One of them entailed coding through World Bank environmental impact assessment reports for forest restoration cost information under the guidance of my ENVS 3: Environment and Society professor J.T. Erbaugh—a cool blend of my Economics and Environmental Studies academic interests. The other, which I am still involved in to this day as a James O. Freedman Presidential Scholar, is research in Dartmouth's Energy Justice Clinic. I have learned how to conduct ethical interviews with stakeholders and qualitatively organize data while researching the role and history of community choice aggregations in renewable energy transitions, particularly in California and New Hampshire.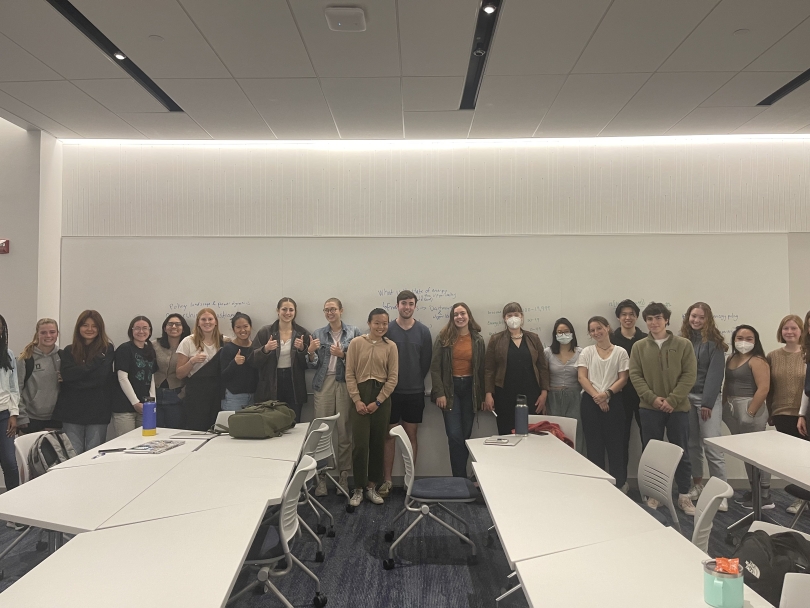 Lastly, this winter term, I am working remotely as an ECON 21: Microeconomics individual tutor for the Academic Skills Center. This experience has helped me solidify my grasp of the material as I prepare to return to campus and take more Economics courses this spring term. It's highly rewarding to see my students make progress and have 'aha' moments as I help them work through tricky problem set questions and prepare for midterms. Tutoring also allows me to refresh knowledge from the past which can be applied in all my future classes and jobs going forward.
These are just my experiences, but my friends have worked as language drill instructors, class notetakers, Dartmouth Leadership Attitudes & Behaviors Program (D-LAB) facilitators, Hanover Scoops ice cream scoopers, and more. There certainly is a job for everyone while in Hanover!