« All Posts by this Blogger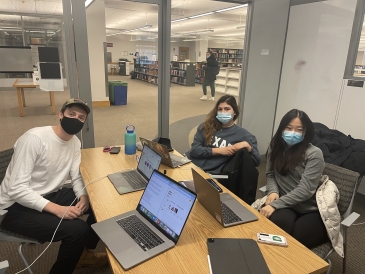 My TuckLAB Experience: Combining Liberal Arts + Business
This winter, I have been participating in the fifth iteration of TuckLAB, a free program between the Tuck School of Business and Dartmouth's Magnuson Center for Entrepreneurship. Dartmouth, a small liberal arts college, doesn't offer the typical "Business Administration" degree, but that doesn't mean students can't pursue business. Whether you're an Economics major, a STEM major, a humanities major, or a modified major combining two different topics, programs like TuckLAB allow diverse ideas to come together so students can all build transferable skills. I am one of 67 other participants: 29 STEM majors, 29 Economics majors, and 9 Other/Undeclared, or in terms of class years, 26 first-years, 21 sophomores, 12 juniors, 6 seniors, and 2 recent grads. We all share an interest in entrepreneurship, but have a wide range of interests—real estate development, tech, renewable energy, social impact, and more!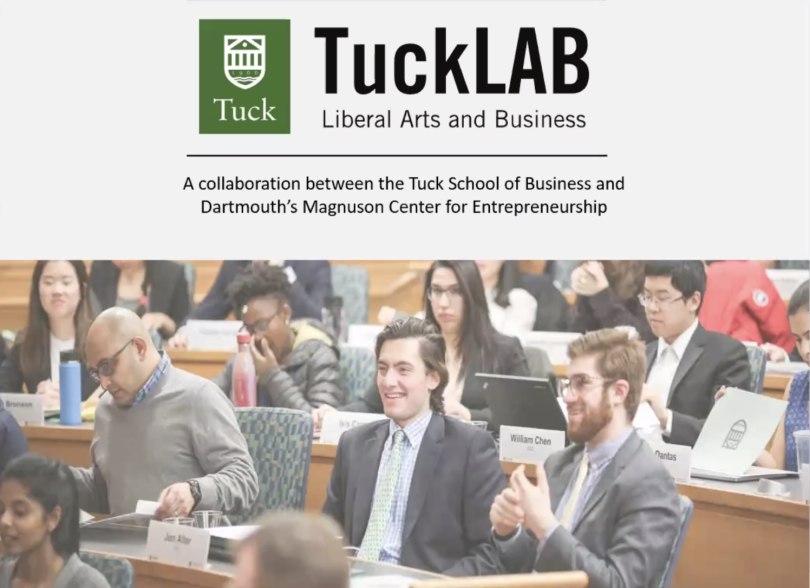 Thus far, TuckLAB has been interactive and fun, a great introduction to the world of entrepreneurship—from social impact to fiscal responsibility. Tuck was founded in 1900 as the world's very first graduate school of management. It's been awesome taking classes from incredibly knowledgeable Tuck professors in topics such as "Critical Thinking & Argumentation," "Business Presentation Skills," and "Entrepreneurship and Energy. We've analyzed risk from real-life Harvard Business School case studies, learned how to design an efficient spreadsheet by constructing an influence diagram, heard from renowned authors like Tuck professor Vijay Govindarajan on his Three Box Balance theory and its applications to Olympic swimming, and explored how entrepreneurship intersects the worlds of healthcare and energy. However, being a student at TuckLAB means not only learning about business concepts, but also practicing entrepreneurship itself.
We recently developed and pitched a unique value proposition to venture capitalists and current Tuck MBA students (sounds like Shark Tank, right?). In TuckLAB, we learned that 90% of what the audience walks away with from presentations is about how it is delivered, not the content itself, so our group was sure to practice, practice, practice!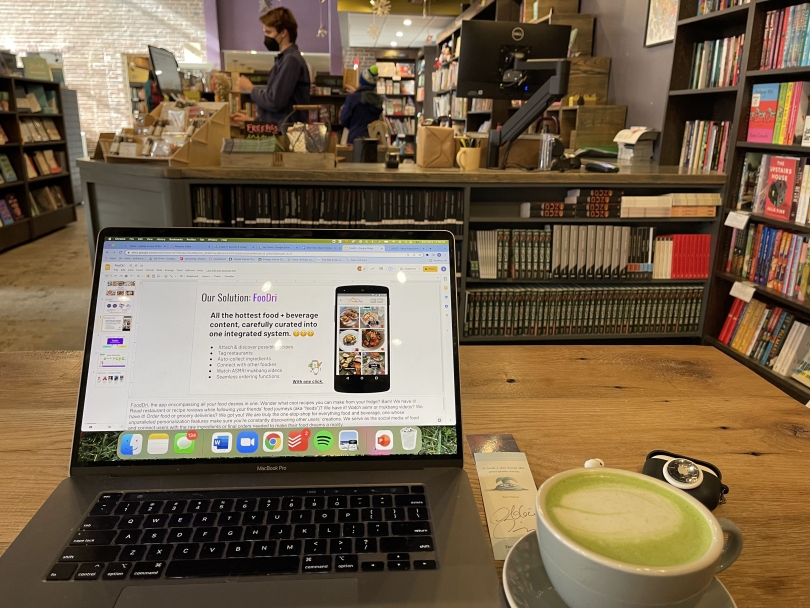 My team's idea was FooDri, a one-stop shop app that integrates food social media and ingredient/meal delivery services in one destination. There is no existing app yet for everything food and beverage related that caters to both restaurant seekers and home chefs. Regardless of how you like to get your food, FooDri helps reduce the four hours/week spent on food and eating decisions while allowing users to stay connected with friends and their local community.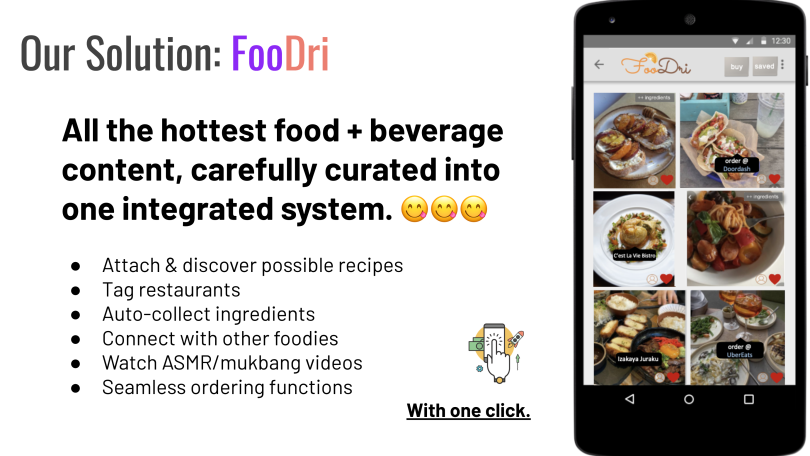 A key part of TuckLAB is not only developing your own ideas, but learning from others' unique perspectives. It's been great hearing from my peers, especially during our two-minute pitch session. Two of the other team ideas that stuck with me were "Re-Fresh," a social entrepreneurship venture to reduce food insecurity, and "Deja Vu," a one-of-a-kind way to experience social media in the VR space. I am very excited for what's to come in the next few weeks of the program as we move into product development, marketing, commercial group work, entrepreneurial finance, and the final pitch. 
If TuckLAB sounds fun to you, please feel free to check out the program on Tuck's website. Until next time!