« All Posts by this Blogger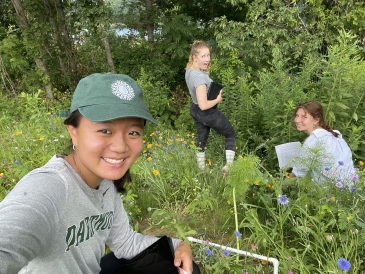 Deep Dive into Dartmouth's Environmental Studies Major
As an undecided first-year, I came into Dartmouth with broad interests in the social sciences, the natural sciences (specifically the ecology side of biology), and the humanities. The beauty of Dartmouth's liberal arts curriculum (check out my fellow blogger Chase's post!) is the sheer amount of exploration and self-discovery you are encouraged to embark on as an undergraduate student at the College. I'm so glad that during sophomore fall, I enrolled in two Environmental Studies (ENVS) classes that totally changed my academic trajectory! Now, midway through my junior year, I am nearly at the finish line to completing my major in Environmental Studies.
Dartmouth's emphasis on academic flexibility has allowed me to double major in two subjects I am passionate about: Environmental Studies and Economics. Since I introduced Dartmouth's Economics major in my previous blog post, I thought it would be fitting to dive deep into Dartmouth's Environmental Studies major from the perspective of a junior double majoring in both disciplines.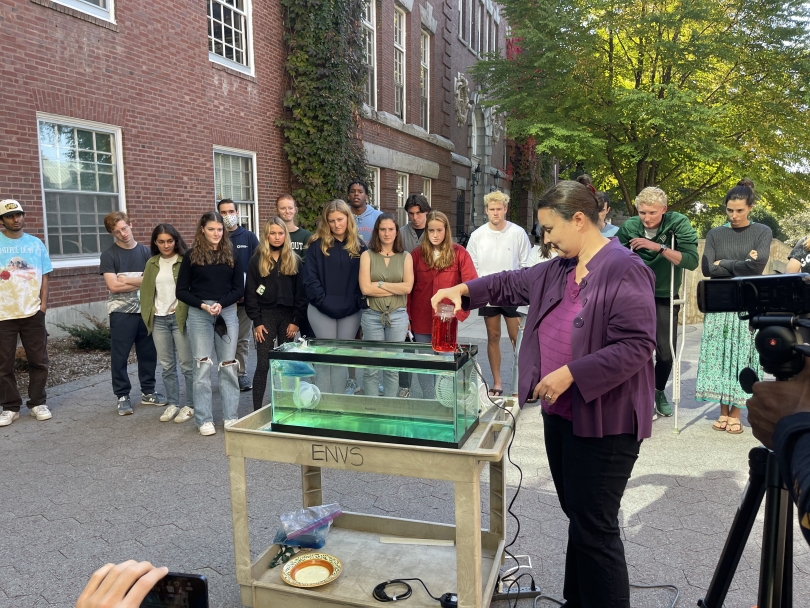 ​The Environmental Studies major—made up of three prerequisites and 10 courses—is full of incredibly passionate, knowledgeable, and inspiring faculty. The interdisciplinary ENVS department has housed some of my favorite courses at Dartmouth thus far including Marine Policy, Agroecology, Ecological Economics, and The Practice of Science Policy & Diplomacy, just to name a few. From conducting hands-on labs in Agroecology to learning Excel modeling techniques in Ecological Economics, these courses have equipped me with a variety of tools that I'll carry with me through Dartmouth and beyond. Additionally, if you are looking to take your studies beyond Hanover, the Environmental Studies department offers two study abroad programs—a foreign study program (FSP) to Southern Africa and a domestic study program (DSP) to New England—that allow you to earn three credits for the major.
The learning doesn't stop once class is over; Dartmouth's ENVS department supports tremendous research and co-curricular opportunities for undergraduates. For example, during my sophomore spring, I took up my first ever research assistant position coding through World Bank reports and environmental impact assessments for my ENVS 3: Environment and Society professor, an Applied Policy Scientist at The Nature Conservancy. Taking ENVS courses and ultimately deciding to become an ENVS major has inspired me to become involved with Dartmouth Energy Alliance and research with Dartmouth's Energy Justice Clinic. 
My friend Ningning S. '24 has conducted research about the Arctic since her freshman spring, and as a Stamps Scholar received $20,000 in funding for a 2-year independent project about the perspectives of Arctic Indigenous communities on oil and gas extraction and subsistence livelihoods. She traveled to Arctic Alaska this winterim to engage in fieldwork with local communities and take photos for her project. I think it's so cool that Dartmouth supports undergraduate research in virtually any topic you are interested in!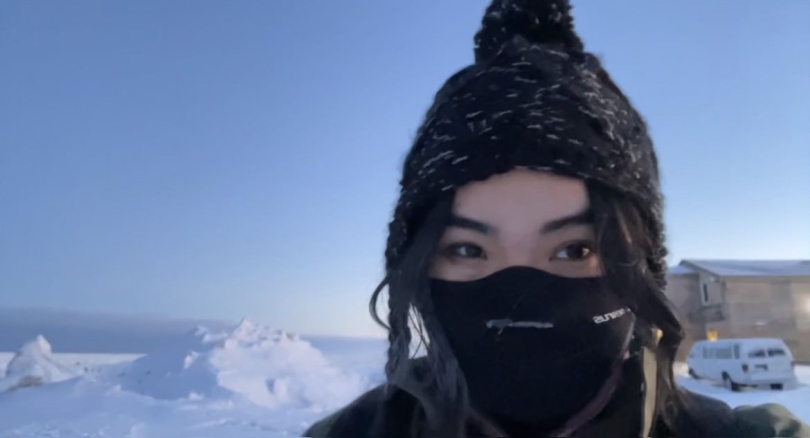 All in all, if you are intrigued by the idea of sustainability or how humans can live well on the planet without compromising the ability of future generations to do the same, this is your sign to consider the Environmental Studies major. No worries if you don't have time to complete the full major; Dartmouth also offers a six-course minor in Environmental Studies, Environmental Science, or ENVS on the Sustainable Energy or Sustainability Tracks. Environmental Studies is becoming increasingly important worldwide in an age of climate change, air pollution, and the transition to renewable energy. Through all Dartmouth's ENVS department has to offer, you will surely gain the knowledge to tackle the most pressing environmental problems of the future. See you next time, blog!