« All Posts by this Blogger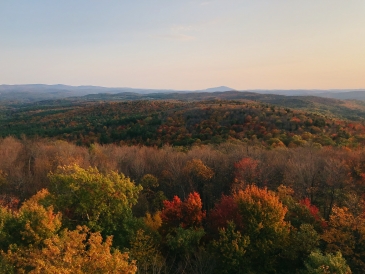 A Californian's Take on Hiking Gile
Hey blog, I'm not in California anymore! One of the best parts of living in Hanover is the opportunity to immerse yourself in the Upper Valley's natural beauty. Visiting Gile Mountain is a magical 75-minute escape from campus into the breathtaking wilderness of Norwich, Vermont. If you visit during a three-week window, you can experience the turning of the trees – a brief transitionary period where the lush green leaves erupt into vibrant warm hues before tumbling down for the winter.
This week, I collaborated with a fellow '24 blogger Griselda on a news article for The Dartmouth about fall leaf peeping. On Friday, we grabbed lunch outside FoCo (the main dining hall) together to celebrate the publication of our first ever college article. While talking, Griselda gushed all about her visit to Gile through an electric bike tour organized through the Dartmouth Outing Club (DOC), so it seemed especially fitting that I make the trip to see the peak foliage leaves for myself! That same day after classes, four friends and I rented a Zipcar to celebrate the completion of some midterms and a successful end to a productive yet hectic Week 4. Windows down and indie rock music blasting, we crossed over the New Hampshire border and ventured deeper and deeper into the state of Vermont. As the roads narrowed, the trees packed closer together and the homes grew further apart. After parking the Zipcar, we started trekking on a 25-minute uphill stone step journey to the mountaintop until we finally encountered a colossal fire tower.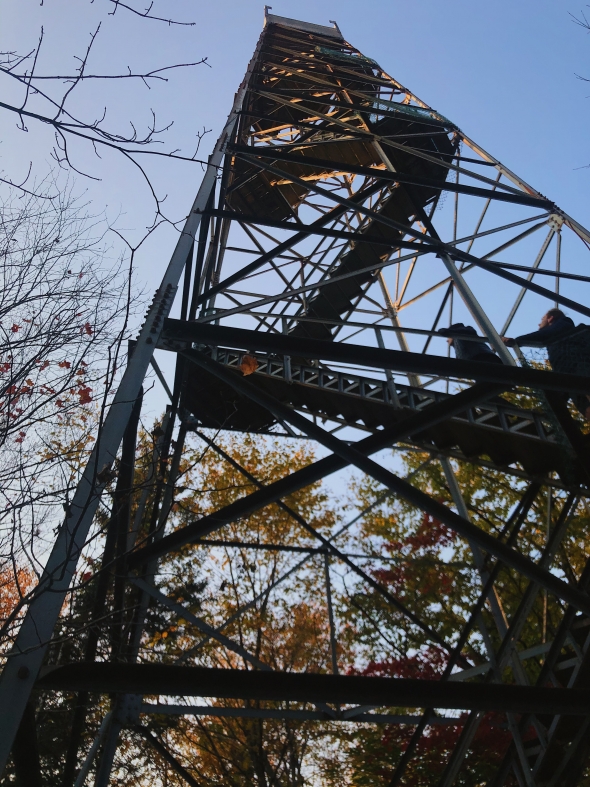 Other groups ahead of us were socially distanced as they also waited for their own turns to climb the tower. When our turn came, we climbed flight after flight of stairs – high above the treetops until we made it to the stunning observation deck. As luck would have it, we arrived at the top just as the sun began to set over the blanket of red, orange, and yellow trees. The golden hour created the perfect lighting effect that illuminated the trees' vibrant colors, making each leaf pop one shade at a time. With no clouds in the sky, you could see miles upon miles in any direction. One of my friends even pointed out that we could spot Dartmouth from the very top! 
At a 413-foot elevation, I felt so at peace with myself, the dense nature before me, and my journey at Dartmouth thus far. I'm so glad I was able to summit the fire tower before the crisp autumn leaves tumble from the sky. Climbing Gile at peak foliage definitely tops my list of most exhilarating ways possible to kick off the weekend. I can't believe the term is nearly halfway over, so stay tuned for more blogging adventures!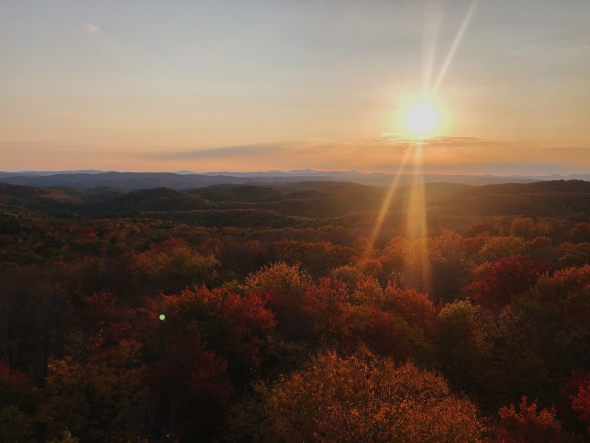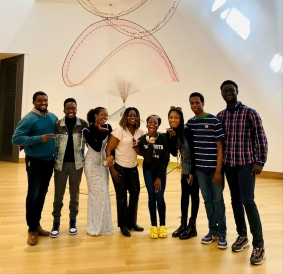 Some of you planning to attend Dartmouth as international students may be thinking, "How will I celebrate the family weekend at Dartmouth?" Isn't it something I need a family for? How will my family get to Dartmouth from the far ends of the earth?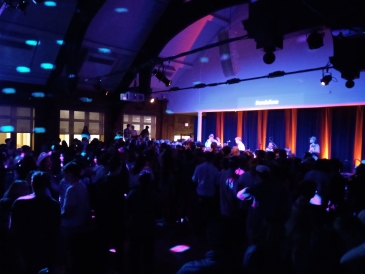 After 10 days in quarantine, I am finally back in society.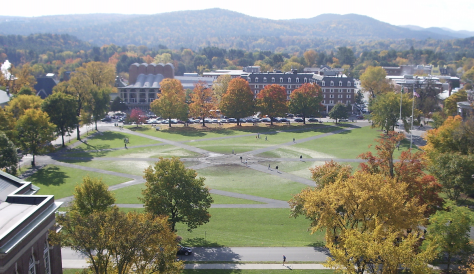 Now, I am wrapping up my first year at Dartmouth. After reflecting on my experience thus far, I want to offer some advice to prospective and admitted students.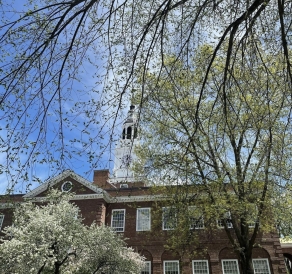 April showers really do bring May flowers. Spring in Hanover is truly indescribable; in a matter of days, the trees on campus regrow their lush green leaves and flowers bloom on every corner.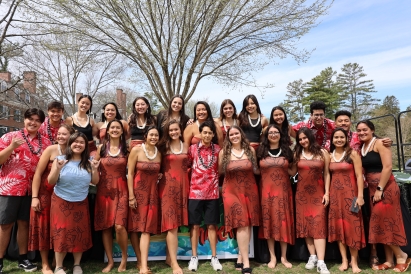 On May 8th, Hōkūpaʻa hosted lūʻau for the first time since 2019. As my first lūʻau as a junior, we were so happy to be able to share Pasifika culture with the rest of campus!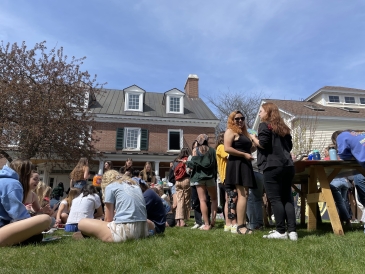 Greek Life encompasses a large, and exciting, part of the Dartmouth experience. With almost 60% of students being affiliated in a fraternity or sorority, it's hard for that not to be the case. Here is my view of Greek Life so far.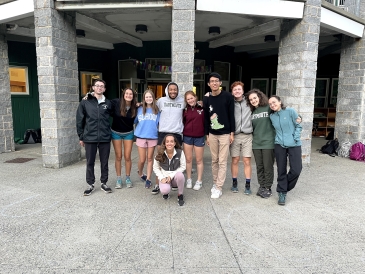 Last Saturday, instead of spending time doing work in Sanborn, spending time on the Green, or hanging out in my fraternity house, I spent most of the day out on the golf course, with a backpack full of supplies for outdoor events.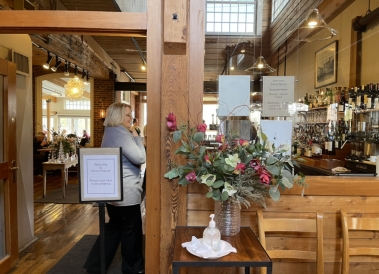 Last weekend was a very special weekend here at Dartmouth! Parents weekend! On this wonderful weekend I was able to meet all the wonderful parents and alumnus that came back to visit this wonderful place we call home.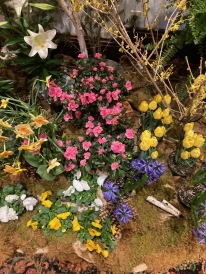 Now that the winter is officially over, I have been finding a lot of joy in rediscovering Hanover's unique beauty under much sunlight. Spring has officially sprung!
Antônio Jorge Medeiros Batista Silva
2025