« All Posts by this Blogger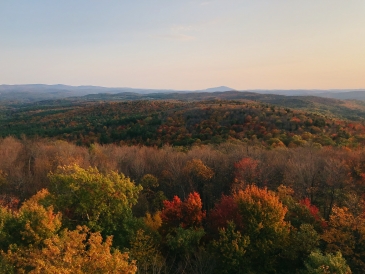 A Californian's Take on Hiking Gile
Hey blog, I'm not in California anymore! One of the best parts of living in Hanover is the opportunity to immerse yourself in the Upper Valley's natural beauty. Visiting Gile Mountain is a magical 75-minute escape from campus into the breathtaking wilderness of Norwich, Vermont. If you visit during a three-week window, you can experience the turning of the trees – a brief transitionary period where the lush green leaves erupt into vibrant warm hues before tumbling down for the winter.
This week, I collaborated with a fellow '24 blogger Griselda on a news article for The Dartmouth about fall leaf peeping. On Friday, we grabbed lunch outside FoCo (the main dining hall) together to celebrate the publication of our first ever college article. While talking, Griselda gushed all about her visit to Gile through an electric bike tour organized through the Dartmouth Outing Club (DOC), so it seemed especially fitting that I make the trip to see the peak foliage leaves for myself! That same day after classes, four friends and I rented a Zipcar to celebrate the completion of some midterms and a successful end to a productive yet hectic Week 4. Windows down and indie rock music blasting, we crossed over the New Hampshire border and ventured deeper and deeper into the state of Vermont. As the roads narrowed, the trees packed closer together and the homes grew further apart. After parking the Zipcar, we started trekking on a 25-minute uphill stone step journey to the mountaintop until we finally encountered a colossal fire tower.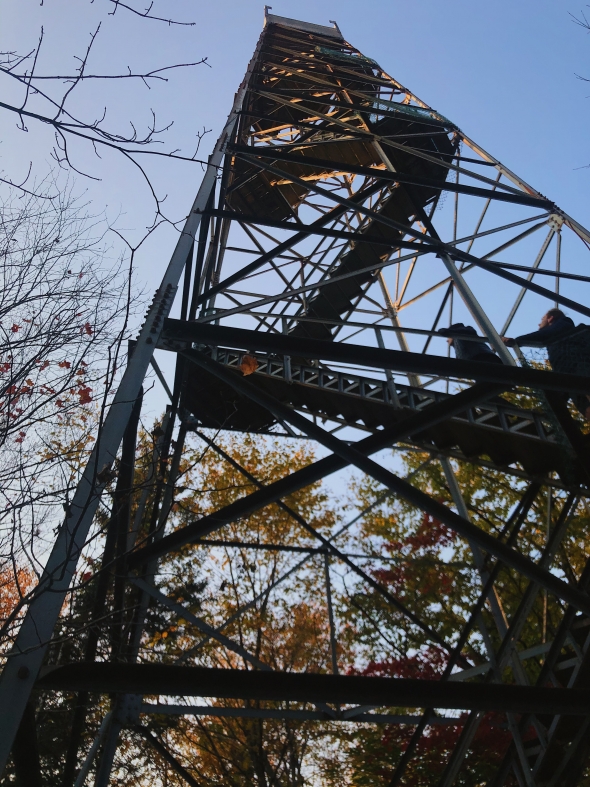 Other groups ahead of us were socially distanced as they also waited for their own turns to climb the tower. When our turn came, we climbed flight after flight of stairs – high above the treetops until we made it to the stunning observation deck. As luck would have it, we arrived at the top just as the sun began to set over the blanket of red, orange, and yellow trees. The golden hour created the perfect lighting effect that illuminated the trees' vibrant colors, making each leaf pop one shade at a time. With no clouds in the sky, you could see miles upon miles in any direction. One of my friends even pointed out that we could spot Dartmouth from the very top! 
At a 413-foot elevation, I felt so at peace with myself, the dense nature before me, and my journey at Dartmouth thus far. I'm so glad I was able to summit the fire tower before the crisp autumn leaves tumble from the sky. Climbing Gile at peak foliage definitely tops my list of most exhilarating ways possible to kick off the weekend. I can't believe the term is nearly halfway over, so stay tuned for more blogging adventures!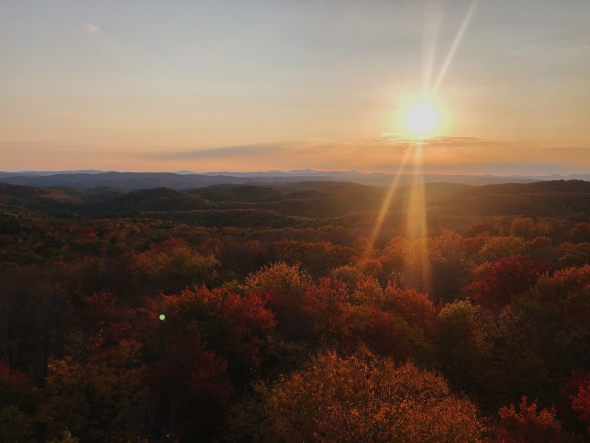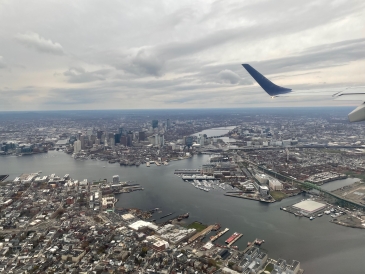 We often find ourselves in times where we feel immensely stressed, exhausted, or simply tired of our banal tasks. Relax and go take a break because you deserve it!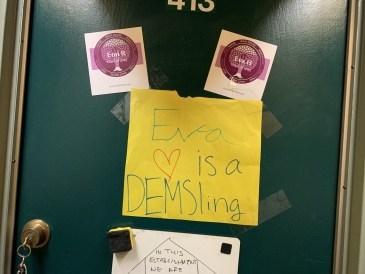 Are you passionate about medicine? Do you crave an ever changing atmosphere? Perhaps have an affinity for problem solving? Maybe you love a good challenge? If you answered yes to all of the above, Dartmouth EMS might be for you.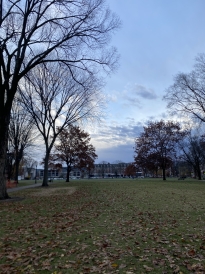 With finals coming to a close at the end of Week 10, I am officially done with my first term at Dartmouth!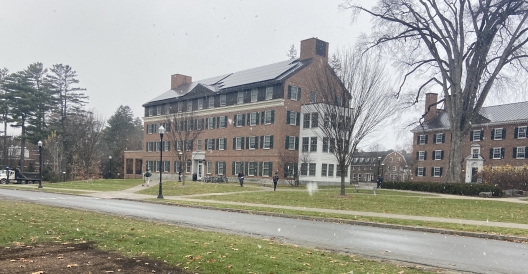 As the fall term ends, winterim is coming! But what is winterim, and what do you do during the six-week break? Come along to find out!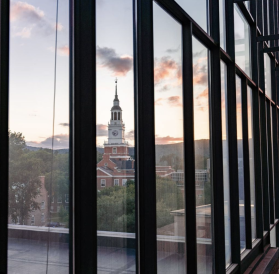 I am now reflecting on my classes and the experiences that I lived this term.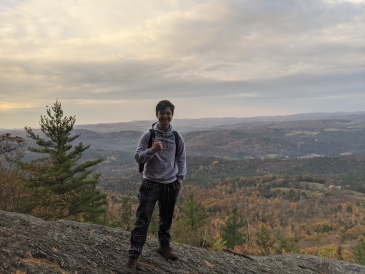 With greater levels of responsibility developing in every corner of your life when starting college, sometimes our decision-making skills go out the window. Let's explore ways to check up on your physical health and make better decisions in general.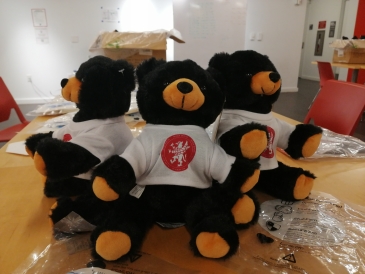 What do a teddy bear, a carved pumpkin, and a bat-shaped marshmallow have in common?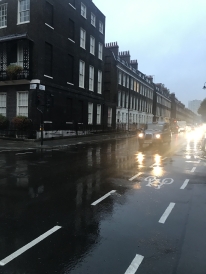 I am missing various aspects of campus life. Rush has come and gone, and people have had endless dinners and conversations in places I consider home. And it has made me realize that I am missing Dartmouth.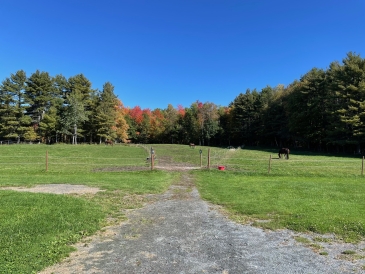 Dear prospective students,
I remember when I had to write my "Why Dartmouth" essay. However, I am actually going to describe why I actually decided to commit to Dartmouth and how my why for Dartmouth has changed.