« All Posts by this Blogger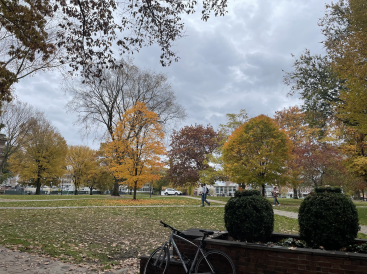 Two Costumes for Halloween!
Halloween was last weekend, and I had a great time with my friends at Dartmouth! There's a lot that goes on during holiday weekends, so I thought I'd share some of my favorite memories from this weekend so that you can all get a better idea of what a holiday weekend at Dartmouth is like. In fact, Halloween is one of my favorite traditions of the year, so you're all in for a treat!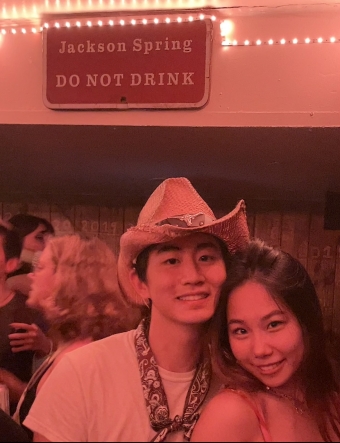 Although Halloween was on Sunday this year, costumes were seen around campus as early as Wednesday. Although one costume is definitely enough, what I like about the weekend is that you can go out in as many costumes as you want to! Personally, I opted to go as a cowboy on Saturday. Although it might sound like a lot of time and energy to come up with a costume, I was able to put it together without buying anything new! Instead, I worked with what I got and borrowed accessories from my friends, like the stylish cowboy hat I'm wearing in the photo. This weekend exemplified one of the best things about Dartmouth. Not only does everyone buy into the silly costumes and festivities, which makes it so much more fun for everyone involved, but everything from costumes to parties are all super-inclusive!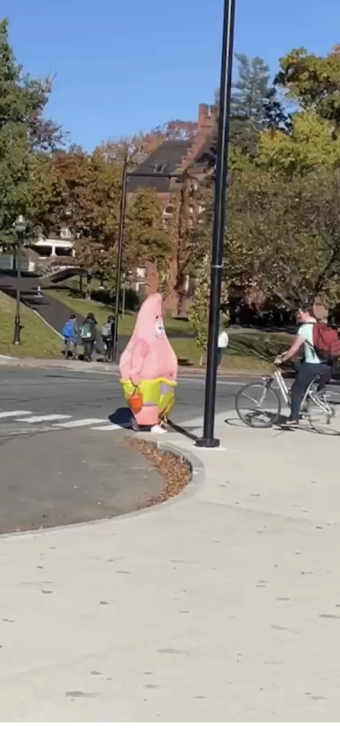 Another great tradition that occurred over this weekend was the Dartmouth-Harvard football game. Although the game was at Harvard, that didn't stop students from taking the two-hour drive over and watching the game together! Although a two-hour drive can seem challenging to some, many groups on campus rented buses so that the trip could be spent playing games together and enjoying group fun. And to no surprise, the reigning Ivy League champions (Dartmouth) won the game!
Finally, although I had previously thought my trick-or-treating days were behind me, I actually experienced a lot of trick-or-treating this week! I not only was able to give out candy to kids for a service event that many Greek houses hosted, but a team of UGAs also came around the dorms to hang out candy! In many ways, that experience was even better than trick-or-treating as I was able to collect candy from the comfort of my room! 
As you can see, a lot happened this past weekend! As I take off my costumes and put my "student" outfit back on, I look forward to putting my focus back into my daily routine. However, Halloween is a great break as we head into the end of the term, and I'm glad I got to share a piece of my weekend with the blog!