« All Posts by this Blogger
So what do you do on campus?
Something I love about being at Dartmouth is everyone you meet is passionate about something. Whether that's playing a sport for the national team, doing research with the government, or making songs that gain thousands of streams, it's always amazing to discover what people love doing. Although I haven't accomplished any of the feats I just mentioned, I do have my own interests and pursuits. After a year at Dartmouth, I've been able to carve out little niches for myself where I'm able to explore my passions, which I'd like to share with you all!
One of the first things I signed up for at Dartmouth was Club Squash. Squash was a huge part of my life in high school, as my teammates were some of my best friends and weekend trips were some of my favorite memories. Therefore, I was excited to see how I could continue playing squash at Dartmouth. Although I can't go to the squash courts this term, I've met some amazing people through Club Squash and have made some great memories at practices and matches. To me, squash is a relaxing activity that I can go to whenever I feel stressed. Being able to play with friends or hit by myself has always been a great outlet, and I'm grateful to have that at Dartmouth.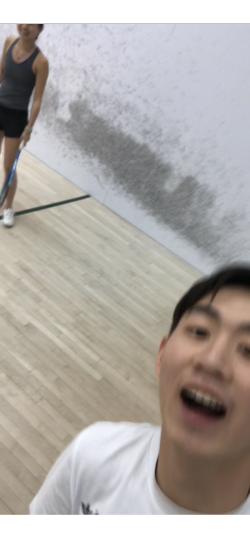 Going to the academic side of things, I started studying economics my senior year of high school and decided to continue on that track at Dartmouth. While a liberal arts education means that I can explore other areas (which in my case have included philosophy, anthropology and psychology), it's definitely not designed to be a pre-professional curriculum. I love that I'm not forced to step into a professional track in college, but I've also been pick up some relevant industry skills by participating in various clubs across campus. For example, I'm involved with Dartmouth's Investment Philanthropy Program, which invests their own fund each year and distributes their earnings to various organizations. Through this club, I've been able to learn about financial statements and valuation methods, which will be useful if I ever decide to go into Finance.
Of course, your passions don't have to be confined to a club or team. Something that I have always been interested by is making music. Since this is only a casual interest for me, I never thought about joining a music group (not that I would be qualified to do so), but instead have enjoyed making beats with other friends who share my interest. I spent just as much time my Freshman year playing squash as I did sitting in the radio booth with my friends messing around with the DJ kits, even though I might not have a club to show for it. As you can see, Dartmouth allows you to explore your passions in any manner you choose, whether that's structured or unstructured.
My extracurriculars have allowed me to pick up new skills, continue to develop old ones, and support me in my life during Dartmouth while also preparing me for my life after graduation. Most importantly, they've allowed me to meet amazing people who share my passions and work every day to explore their interests. Of course, I had to save the best for last and mention my work at the Admissions Office. Blogging every week and talking to prospective students has been something I never expected to do in college, but now couldn't imagine not doing!