« All Posts by this Blogger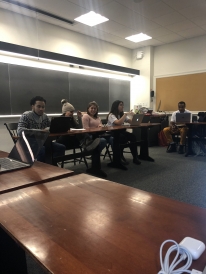 My professor took us to lunch...in the classroom!
This week I handed in the final research paper for my Writing Seminar class on Diversity and Inclusion in Higher Education. Although I love writing (which is why I'm a blogger!), I probably wouldn't have taken this class if Dartmouth hadn't required it. All first-year students have to take a Writing class, and I was assigned to take one in the fall. Now that we're at the end of 19F, however, this class has been one of my favorites and one that I recommend to all my friends.
My final project was a research paper where I investigated the relationship between belonging and food. This project was the culmination of the entire term's work, which started with a concept autobiography where I used the metaphor of food to discuss how I found belonging. I had a lot of fun reflecting on my own life and crafting a story from my reflections. We were then tasked with a campus ethnography, where we interviewed students to better understand our topic. I chose the topic of how food helps us find belonging, and I drew various insights by talking to my friends and classmates. Finally, I drew on other sources to build on my own work, comparing and contrasting available literature with my campus ethnography for my research paper. The class allowed me to better explore topics that were very personal to me, as we had the autonomy to choose what we wrote about. This was one of the first times where I got to build on each of my projects with the next, which allowed me to produce one of my most developed works ever.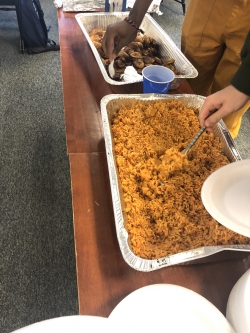 Not only was I was introduced to new unique forms of writing, such as ethnographies, but I was also given the resources I needed to succeed. Our professor was always open to meet and even scheduled regular individual meetings with us to discuss our progress in the class. In addition to our major projects, we had discussions throughout the term on various readings. My class was very diverse, which was cool because I could listen to perspectives that I had never considered before. Finally, I developed a strong bond with my teacher and took him out to lunch under Dartmouth's "Take Your Professor Out to Lunch" program. We talked about our lives, and he gave me advice on the rest of my Dartmouth career. We celebrated the end of the term as a class together, where the professor brought in delicious foods. While eating turkey and rice, I chatted with my classmates and listened to presentations of other research projects. Reflecting on the class, I took away valuable ideas, great friendships, and a strong relationship with my professor. Ever since I was introduced to Dartmouth, I was told that the small school setting allowed for the development of strong bonds, even with teachers. After taking three classes at Dartmouth, I can already tell you that's the truth.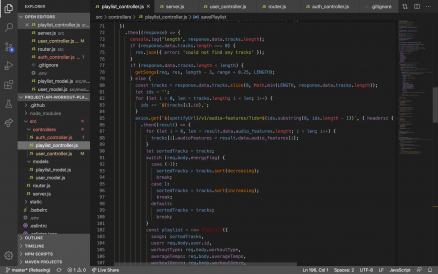 Every so often a class comes around that totally rocks your world. These are classes help you determine your major, your career path, or just how you think about the world.

This week, I wanted to give you an example of what a day at Dartmouth (albeit long-distance Dartmouth) looks like.

I've been reflecting on the lovely past four years of my life, and I came up with this list of seven things to help you succeed and thrive at Dartmouth.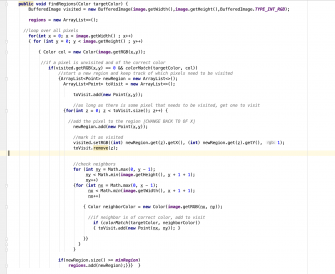 I wasn't planning on taking any COSC courses once I got to college, but with coronavirus happening my freshman spring term and all grading being moved to P/F, I decided to give it a go!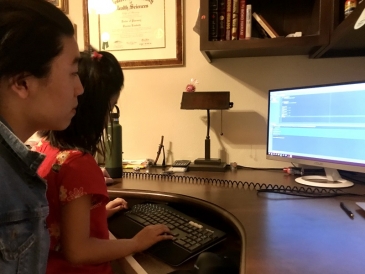 The fact that our professor gave us a free textbook of his own design is amazing. With Dartmouth having a ton of free resources, I figured I might as well use some on my younger siblings!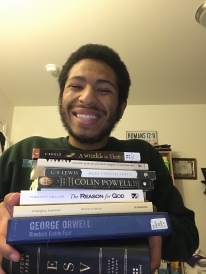 Even though I am not in Baker, that Dartmouth spirit of reading and learning is alive and well.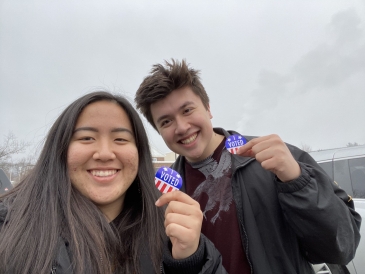 A lot of people are curious about how Dartmouth's location affects social life, but something else that I've come to realize is that because of Dartmouth's location, we have some really cool academic perks.

When I started my internship in January, I certainly did not expect to stay here for eight months. Here's an update on how my life has changed and in what ways Dartmouth has supported me throughout it.
It took a couple weeks, but then I arrived at the (rather obvious) conclusion that school shouldn't preclude my making pancakes or doing chores or watching Frozen II. Zoom does not render Dartmouth some unsympathetic entity.