« All Posts by this Blogger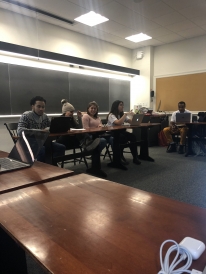 My professor took us to lunch...in the classroom!
This week I handed in the final research paper for my Writing Seminar class on Diversity and Inclusion in Higher Education. Although I love writing (which is why I'm a blogger!), I probably wouldn't have taken this class if Dartmouth hadn't required it. All first-year students have to take a Writing class, and I was assigned to take one in the fall. Now that we're at the end of 19F, however, this class has been one of my favorites and one that I recommend to all my friends.
My final project was a research paper where I investigated the relationship between belonging and food. This project was the culmination of the entire term's work, which started with a concept autobiography where I used the metaphor of food to discuss how I found belonging. I had a lot of fun reflecting on my own life and crafting a story from my reflections. We were then tasked with a campus ethnography, where we interviewed students to better understand our topic. I chose the topic of how food helps us find belonging, and I drew various insights by talking to my friends and classmates. Finally, I drew on other sources to build on my own work, comparing and contrasting available literature with my campus ethnography for my research paper. The class allowed me to better explore topics that were very personal to me, as we had the autonomy to choose what we wrote about. This was one of the first times where I got to build on each of my projects with the next, which allowed me to produce one of my most developed works ever.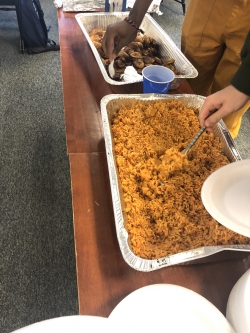 Not only was I was introduced to new unique forms of writing, such as ethnographies, but I was also given the resources I needed to succeed. Our professor was always open to meet and even scheduled regular individual meetings with us to discuss our progress in the class. In addition to our major projects, we had discussions throughout the term on various readings. My class was very diverse, which was cool because I could listen to perspectives that I had never considered before. Finally, I developed a strong bond with my teacher and took him out to lunch under Dartmouth's "Take Your Professor Out to Lunch" program. We talked about our lives, and he gave me advice on the rest of my Dartmouth career. We celebrated the end of the term as a class together, where the professor brought in delicious foods. While eating turkey and rice, I chatted with my classmates and listened to presentations of other research projects. Reflecting on the class, I took away valuable ideas, great friendships, and a strong relationship with my professor. Ever since I was introduced to Dartmouth, I was told that the small school setting allowed for the development of strong bonds, even with teachers. After taking three classes at Dartmouth, I can already tell you that's the truth.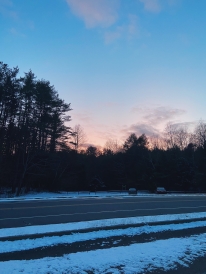 No freshman year is perfect, and I'm reflecting on a few learned lessons that I wish I knew before attending Dartmouth.

In case you didn't know, Dartmouth operates on a quarter system, which means that in each term, students typically take three classes. However, they can also elect to add an additional course!
From classes to extracurriculars to book club, there are endless communities to join at Dartmouth!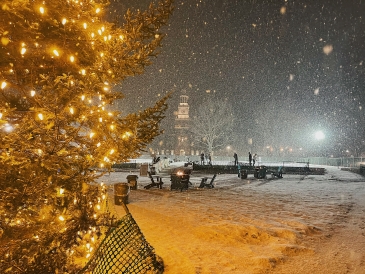 Have you ever wondered what a Dartmouth freshman's course of study may look like? The beauty of the D-Plan is everyone can customize their own schedules, so this term I'm taking International Politics, Global Health & Society, and Expository Writing.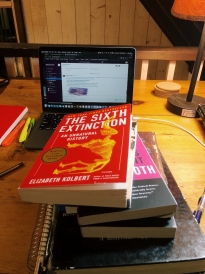 Professors at Dartmouth really love their discipline and want to share their knowledge with as many students as possible through a variety of resources. I'll walk you through some of the ways they do this while telling you about my classes this term.

This winter is my first term really focusing on classes in the government and economics departments, so I thought I'd walk you all through my class schedule and experiences so far!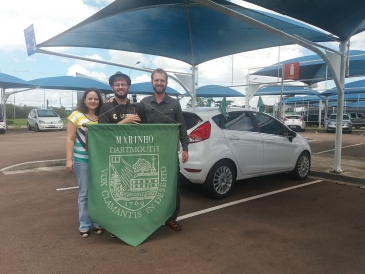 International students like me are no strangers to choosing their College without being able to physically visit. Now, I believe everyone is in that situation, and I decided to gather some thoughts on my choice!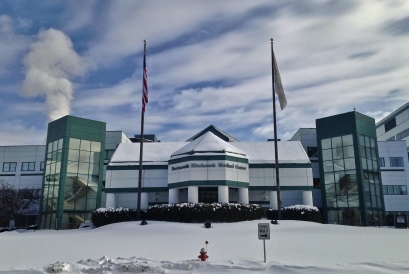 Dartmouth's Center for Social Impact has several opportunities for students to be involved with the Upper Valley. This year, I have the privilege to be involved in Foundations, a first-year program, and can't wait for other opportunities!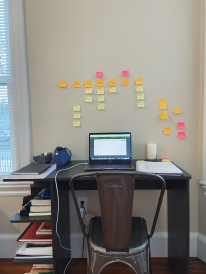 While taking four classes at most other schools with semester-based calendars seems like a breeze, Dartmouth's unique D-Plan and quarter system make my efforts to take four classes this winter a bit more challenging.