You are here
« All Posts by this Blogger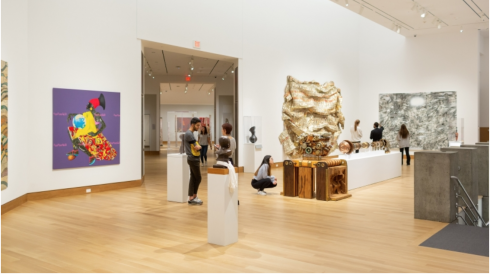 Ma Visite au Hood Museum!
At Dartmouth, taking a language goes far beyond what you learn in the classroom. Students experience drill, an exercise where a student who is native in the language being taught gets together with the class to practice speaking skills. There are also several immersive study abroad opportunities where students can study in Paris, Rome, Beijing, and more. Finally, the language departments host several events that students can attend to enrich their cultural learning. This week, the French and Italian departments hosted a visit to the Hood Museum at Dartmouth. There, we had the opportunity to discover and learn more about Francophone art.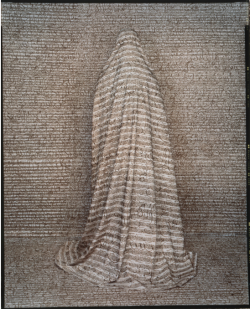 The night started at a display that showcased two photos, which both showed a figure wrapped in clothing. None of the figure's features were recognizable, and the two images had Arabic writing on both the background and foreground. We were later told that these two images were a part of a collection named "Les Femmes du Maroc #23." We were instructed to observe the two images for a long time, as research has shown that the average person only spends a few seconds at each display. As we shared our thoughts, we were given more information on the piece's origins, meaning, and background. It was amazing to hear from other students who had more knowledge about art than me. I also appreciated having someone who worked at the museum there who talked to us about how they got the piece and why they chose to display it. Over time, I noticed things I had not initially seen, which showed me the value of looking at a piece of artwork for a longer time.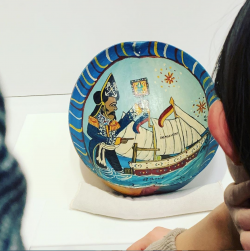 After walking around more, we split into groups and were each assigned a piece of art. My group analyzed a wooden bowl, a celebratory piece from Haiti. I was once again amazed by how we could piece together where the artwork came from and what it represented by spending a long time analyzing small details. Other groups looked at pieces that were centuries old, and it was special that we were given access to these rare and beautiful artworks. The event was wonderfully hosted and gave me an opportunity to hang out with friends while learning more about Francophone culture. My visit to the museum gave me a new perspective on how to interact with art, introduced me to some interesting Francophone pieces, and also gave me some extra credit for my class!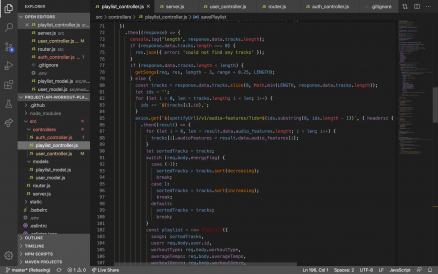 Every so often a class comes around that totally rocks your world. These are classes help you determine your major, your career path, or just how you think about the world.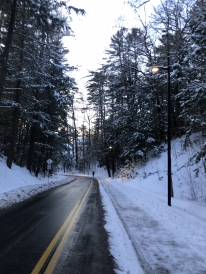 One question that prospective students tend to ask is: "What exactly is there to do in a small New Hampshire town?"

This week, I wanted to give you an example of what a day at Dartmouth (albeit long-distance Dartmouth) looks like.

I've been reflecting on the lovely past four years of my life, and I came up with this list of seven things to help you succeed and thrive at Dartmouth.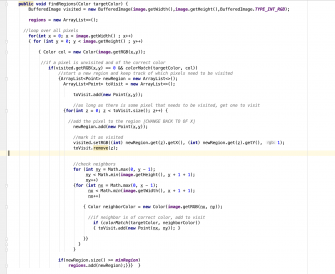 I wasn't planning on taking any COSC courses once I got to college, but with coronavirus happening my freshman spring term and all grading being moved to P/F, I decided to give it a go!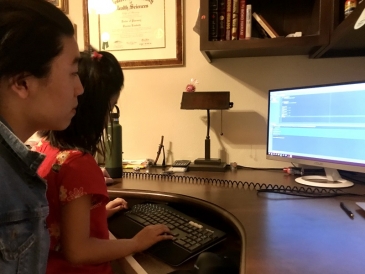 The fact that our professor gave us a free textbook of his own design is amazing. With Dartmouth having a ton of free resources, I figured I might as well use some on my younger siblings!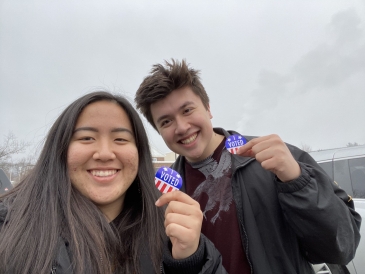 A lot of people are curious about how Dartmouth's location affects social life, but something else that I've come to realize is that because of Dartmouth's location, we have some really cool academic perks.

When I started my internship in January, I certainly did not expect to stay here for eight months. Here's an update on how my life has changed and in what ways Dartmouth has supported me throughout it.
It took a couple weeks, but then I arrived at the (rather obvious) conclusion that school shouldn't preclude my making pancakes or doing chores or watching Frozen II. Zoom does not render Dartmouth some unsympathetic entity.