You are here
« All Posts by this Blogger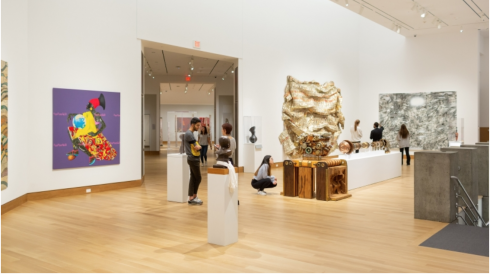 Ma Visite au Hood Museum!
At Dartmouth, taking a language goes far beyond what you learn in the classroom. Students experience drill, an exercise where a student who is native in the language being taught gets together with the class to practice speaking skills. There are also several immersive study abroad opportunities where students can study in Paris, Rome, Beijing, and more. Finally, the language departments host several events that students can attend to enrich their cultural learning. This week, the French and Italian departments hosted a visit to the Hood Museum at Dartmouth. There, we had the opportunity to discover and learn more about Francophone art.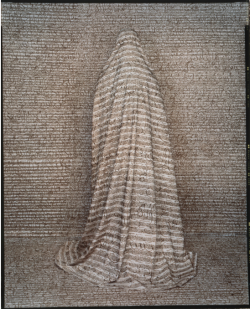 The night started at a display that showcased two photos, which both showed a figure wrapped in clothing. None of the figure's features were recognizable, and the two images had Arabic writing on both the background and foreground. We were later told that these two images were a part of a collection named "Les Femmes du Maroc #23." We were instructed to observe the two images for a long time, as research has shown that the average person only spends a few seconds at each display. As we shared our thoughts, we were given more information on the piece's origins, meaning, and background. It was amazing to hear from other students who had more knowledge about art than me. I also appreciated having someone who worked at the museum there who talked to us about how they got the piece and why they chose to display it. Over time, I noticed things I had not initially seen, which showed me the value of looking at a piece of artwork for a longer time.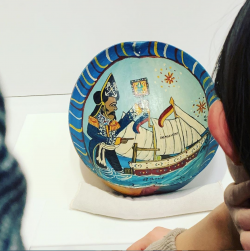 After walking around more, we split into groups and were each assigned a piece of art. My group analyzed a wooden bowl, a celebratory piece from Haiti. I was once again amazed by how we could piece together where the artwork came from and what it represented by spending a long time analyzing small details. Other groups looked at pieces that were centuries old, and it was special that we were given access to these rare and beautiful artworks. The event was wonderfully hosted and gave me an opportunity to hang out with friends while learning more about Francophone culture. My visit to the museum gave me a new perspective on how to interact with art, introduced me to some interesting Francophone pieces, and also gave me some extra credit for my class!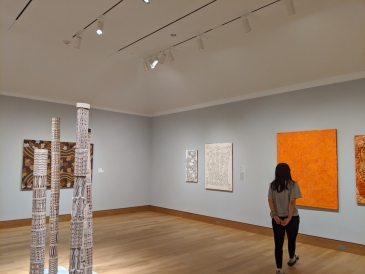 Although I had frequently passed the Hood during my late night food dashes, I never stepped foot inside until my Humanities floor joined Professor Timothy Baker '08 and Associate Curator Amelia Kahl '01 for a tour. 

Each term, I look forward to "trying out" a new subject area and learning about something I wouldn't necessarily study through my religion major.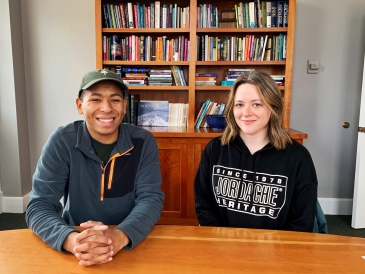 In honor of Veterans Day,  I sat down with student veteran Nataly DeFreitas '20 to hear about her experiences in the United States military and as a Dartmouth student.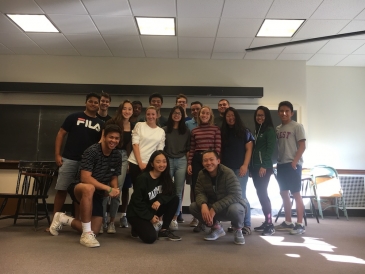 Dartmouth students learn foreign languages through the Rassias Method, a technique that was coined by former Dartmouth professor John Rassias. Drills are designed to help students improve their pronunciation through repetition and exposure.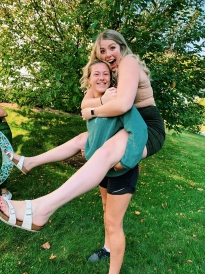 Hello Hanover! After a month of summer vacation spending time with my family, I'm back on campus to start senior year. It seems like just yesterday I was starting my first day of college ever!
Situated on the other side of the globe, Beijing Normal University (北京师范大学) is an elite Chinese institution with a long-standing partnership with Dartmouth.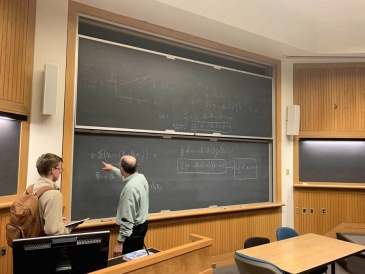 I've spent a little bit of time thinking about how I can approach grades and *judgment* with a more positive mindset, and have found great encouragement from the producers of said stress — my professors!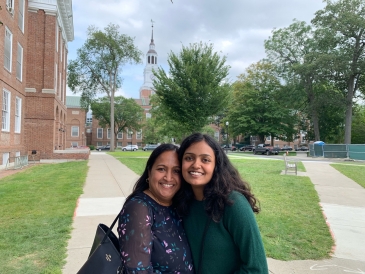 I hail from the wonderful city of Plano, Texas, which is a suburb of Dallas.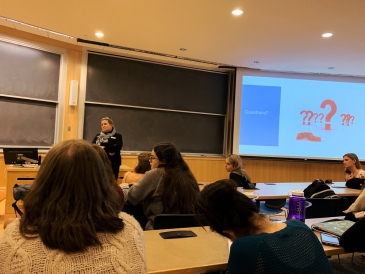 Happy week two, everyone! Here at Dartmouth, everyone counts time by the weeks, something made extremely convenient by the fact that we only have ten weeks in one quarter instead of the traditional 16 in a semester.