You are here
« All Posts by this Blogger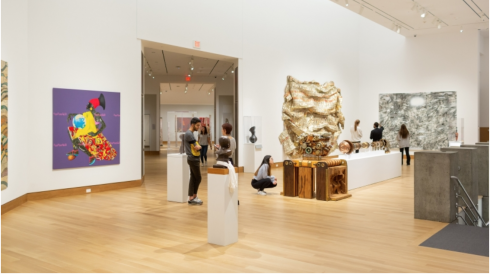 Ma Visite au Hood Museum!
At Dartmouth, taking a language goes far beyond what you learn in the classroom. Students experience drill, an exercise where a student who is native in the language being taught gets together with the class to practice speaking skills. There are also several immersive study abroad opportunities where students can study in Paris, Rome, Beijing, and more. Finally, the language departments host several events that students can attend to enrich their cultural learning. This week, the French and Italian departments hosted a visit to the Hood Museum at Dartmouth. There, we had the opportunity to discover and learn more about Francophone art.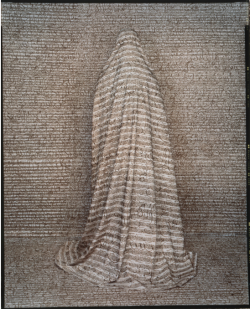 The night started at a display that showcased two photos, which both showed a figure wrapped in clothing. None of the figure's features were recognizable, and the two images had Arabic writing on both the background and foreground. We were later told that these two images were a part of a collection named "Les Femmes du Maroc #23." We were instructed to observe the two images for a long time, as research has shown that the average person only spends a few seconds at each display. As we shared our thoughts, we were given more information on the piece's origins, meaning, and background. It was amazing to hear from other students who had more knowledge about art than me. I also appreciated having someone who worked at the museum there who talked to us about how they got the piece and why they chose to display it. Over time, I noticed things I had not initially seen, which showed me the value of looking at a piece of artwork for a longer time.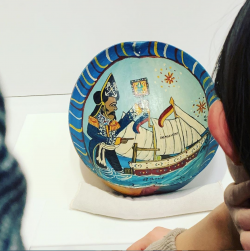 After walking around more, we split into groups and were each assigned a piece of art. My group analyzed a wooden bowl, a celebratory piece from Haiti. I was once again amazed by how we could piece together where the artwork came from and what it represented by spending a long time analyzing small details. Other groups looked at pieces that were centuries old, and it was special that we were given access to these rare and beautiful artworks. The event was wonderfully hosted and gave me an opportunity to hang out with friends while learning more about Francophone culture. My visit to the museum gave me a new perspective on how to interact with art, introduced me to some interesting Francophone pieces, and also gave me some extra credit for my class!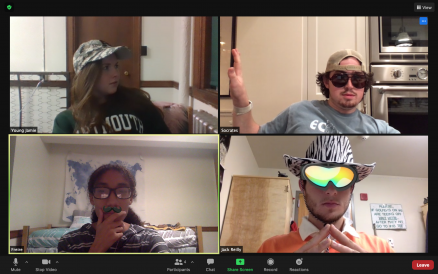 Holden Caulfield, Socrates, Paulo Freire, and Young Jamie got together via Zoom and put together a play for my writing course.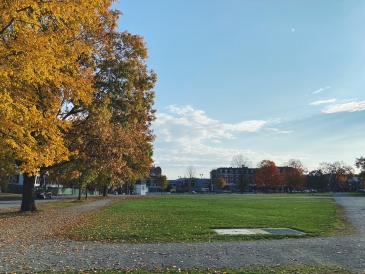 As the early application deadlines begin to pass, I try to offer any advice I have about college applications and share my experiences.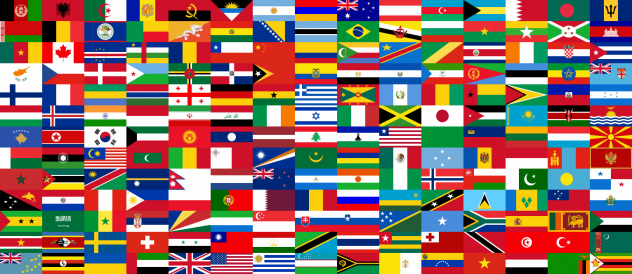 Dartmouth has a history as a top-notch institution for language learning. Come find out why!
On Friday, a few friends and I decided to take part in an event held by Collis After Dark, which organizes a lot of the student programming on-campus.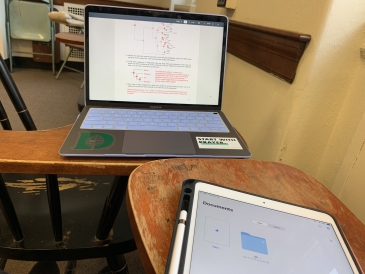 What are some of the best classes at Dartmouth?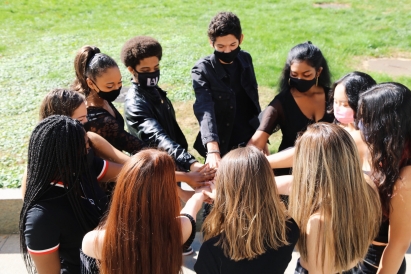 As a member of multiple performance groups on campus, I thought I'd give you a bit of background info on the opportunities here and discuss what we've been up to!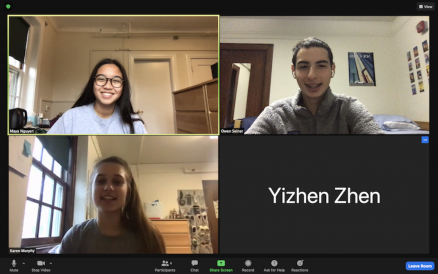 Right now, I'm taking a Writing 5 class called Food for Thought, focusing on environmental, agricultural, culinary, and nutritional aspects of the food we choose to eat.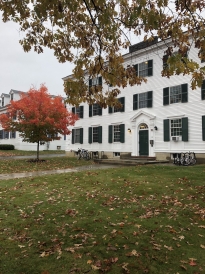 Read all about my course selection for freshman fall! In order to mask my panic at the idea of it already being week 7 and having to once again choose classes, I decided to reflect on the classes I chose this term.

Now that we're all champing at the bit for the end of term, it's become coy and fleeting, tiptoeing further out of sight with each new assignment. And somewhere in waiting-for-finals I've found myself growing a little weary.