« All Posts by this Blogger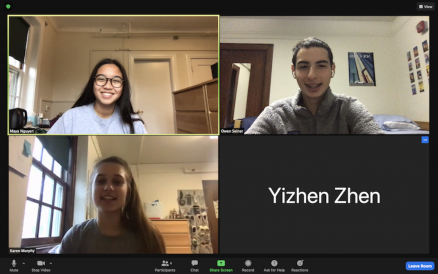 The Best of Both Worlds: First-Year Writing as a STEM Student
All freshmen at Dartmouth take at least two writing classes during their first year, consisting of either the two-term Writing 5 and First-Year Seminar combo or the three-term Writing 2-3 and a First Year Seminar sequence. As a student interested in STEM, I was a little apprehensive about taking such a writing and reading intensive course. However, the options for these writing courses truly embody the broad range of the liberal arts: students can take courses on any range of topics from those that take a more scientific approach to those that focus solely on literature and philosophy. Right now, I'm taking a Writing 5 class called Food for Thought, focusing on environmental, agricultural, culinary, and nutritional aspects of the food we choose to eat.
Throughout the class, we've delved into scientific, political, economic, and nutritional views on our food system and potential ways to improve it. On most days, we do some type of reading before getting to class—usually some type of research paper from a scientific journal, an opinion piece in a newspaper, or a poem/short story—and discuss it as a group, getting into interdisciplinary debates with students from a various academic backgrounds and using these class discussions to build our opinions for papers; I can't tell you how many times I've logged off Zoom with my mind completely changed.  In terms of assignments, we've already written a personal narrative essay about our relationship with food and an analysis paper critiquing a new-age environmental food movement, and I'm now working on my final research paper on a topic of my choosing as well as a group project about vegan cuisine and misconceptions about it.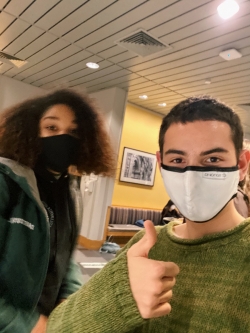 Looking forward to the winter term, when I'm taking my first-year seminar, I'm deciding between tons and tons of awesome options, ranging from psychoanalyzing Don Quixote to the philosophy of science. Right now, I'm thinking of taking a class called "Life on Mars" offered by the Earth Sciences department—which, honestly, sounds super cool—especially given my interest in studying biology.
All in all, writing at Dartmouth isn't nearly as intimidating as it seems. The class offerings are not only super interesting but also inclusive, and their discussion-based formats are so conducive to making friends. So, even if you've had a love-hate relationship with English and writing classes in high school, you can definitely start getting excited for your first year writing experience at Dartmouth!
Until now, I've attended all my classes at Dartmouth via Zoom. Today marked a milestone for me as I ventured to a socially-distanced classroom for the very first time to attend Global Health & Society (a relevant class given current events!)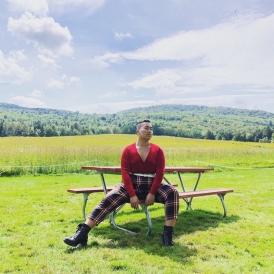 I never thought that my favorite part of a class would end up being its midterm. First time for everything, I suppose.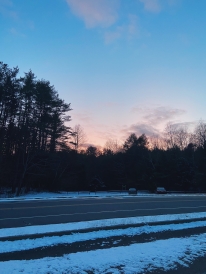 No freshman year is perfect, and I'm reflecting on a few learned lessons that I wish I knew before attending Dartmouth.

In case you didn't know, Dartmouth operates on a quarter system, which means that in each term, students typically take three classes. However, they can also elect to add an additional course!
From classes to extracurriculars to book club, there are endless communities to join at Dartmouth!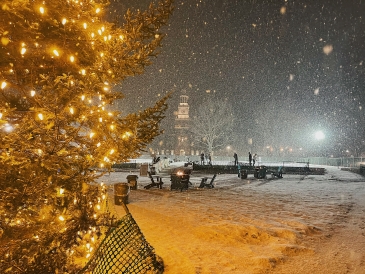 Have you ever wondered what a Dartmouth freshman's course of study may look like? The beauty of the D-Plan is everyone can customize their own schedules, so this term I'm taking International Politics, Global Health & Society, and Expository Writing.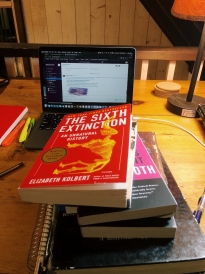 Professors at Dartmouth really love their discipline and want to share their knowledge with as many students as possible through a variety of resources. I'll walk you through some of the ways they do this while telling you about my classes this term.

This winter is my first term really focusing on classes in the government and economics departments, so I thought I'd walk you all through my class schedule and experiences so far!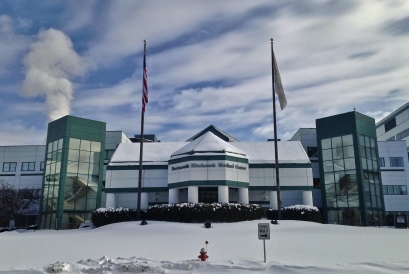 Dartmouth's Center for Social Impact has several opportunities for students to be involved with the Upper Valley. This year, I have the privilege to be involved in Foundations, a first-year program, and can't wait for other opportunities!