« All Posts by this Blogger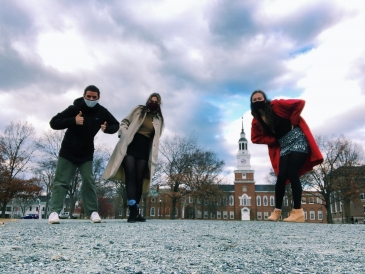 Beginning Biology at Dartmouth
As a freshman who just went through the process of choosing my first classes for my intended biology major, I thought I'd walk you through the options for your first term and what I'm planning on doing for the rest of the year. The Biology department offers a ton of introductory classes for students looking forward to exploring life sciences like Biology 2: Human Biology (a non-major course for students who want a better understanding of biology as it applies to us), Biology 7: Politicized Topics (a first-year seminar writing class), Biology 11 (an introduction to biology at Dartmouth), and the foundation courses (Biology 12-19), which are all prerequisite courses that focus on specific areas of biology ranging from cell biology to genetics to ecology. The Biology department offers a series of videos and a placement test to support students while making their decision, all of which were super helpful.
Personally, I decided that I wanted to start with a foundation course immediately because I wanted to get to the advanced and intermediate courses as quickly as possible. I highly suggest looking for advanced biology courses that you're interested in taking and using the prerequisites for those courses to plan out which three foundation courses you plan to take. Since I'm more interested in cell biology or biochemistry, I decided to take Biology 12/19: Cell Structure and Function, Biology 13: Gene Expression and Inheritance, and Biology 14: Physiology.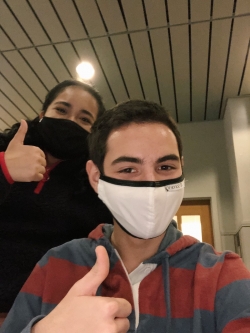 For my first term, I decided to enroll in Biology 19: Honors Cell Structure and Function, which is a foundation course equivalent to Biology 12, but only open to first year students during the fall term. The course has 5 distinct units that all focus on essential questions in cell biology like "how do we view and analyze cells" and "how do cells regulate duplication, form tissues, and what happens when this fails" and the professor and TAs all really care about helping freshmen develop an interest in cell biology. The class has been really collaborative and, since taking the class, I feel like I've found a kind of network of friends who will be in my biology classes for the rest of my time at Dartmouth, which has been really great and super exciting!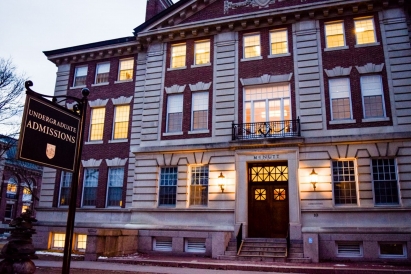 One of the first projects I'll be working on is reviewing our content and messaging for international students.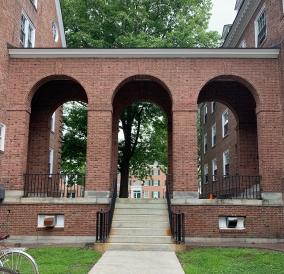 Dartmouth is known as a liberal arts college (LAC), but what does that mean?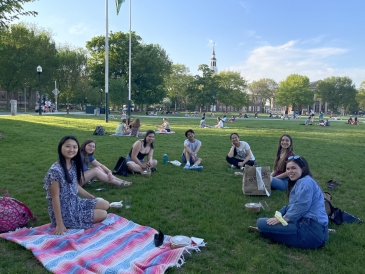 When I entered college, I was super excited to join The Dartmouth news staff, which is, fun fact, America's oldest college newspaper. Journalism is an awesome way to grow as a writer, hear stories, work on a passionate team, and report the truth!

I highly recommend Comparative Literature 39.10: European Fairy Tales, or, as I affectionately refer to it, "the fairy tale class."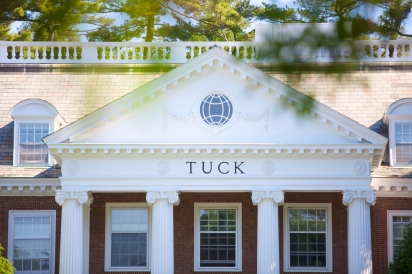 Although I'll be engaging in a variety of programs this summer, I wanted to first introduce the Tuck Business Bridge program, which I spent most of June partaking in!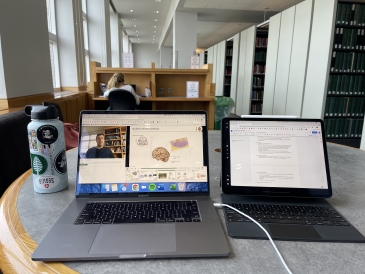 When I was applying to colleges, I absolutely loved watching 'A Day in the Life'-style vlogs. I wanted to share what a typical Monday at Dartmouth is for me to show there is truly never a dull moment here in Hanover, New Hampshire!

I've taken nine classes (three/term) ranging from international development to education to economics. I can't believe this term will wrap up my freshman year. Come learn about my English, psychology, and math classes I'm taking this spring! 

We're just past the halfway point for spring term! For this blog post, I wanted to write about my classes because 1) I'm absolutely loving them and 2) I think they are reflective of some standout strengths of the Dartmouth curriculum.

"Undergraduate focus!" "Undergraduate focus!" "Undergraduate focus!" But what does that mean? It means the professors and faculty are extremely approachable and help you in your educational journey any way they can!