« All Posts by this Blogger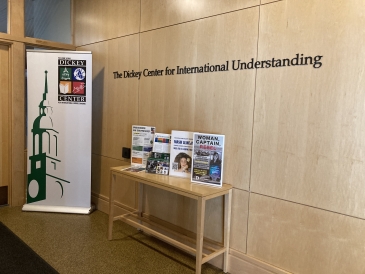 What Is Being in a First-Year LLC Like?
For my first year at Dartmouth, I am part of the Asian and Asian-American LLC (you can read more about it here). It's pretty cool, but there are more LLCs that students can get involved with as first-years. I interviewed a couple of friends who are in these LLCs—check it out!
Thriving Through Transitions (T3)
Thriving Through Transitions, or T3 for short, is an LLC specifically for first-years! In T3, the goal is to ease the transition from high school to college by offering opportunities to connect with classmates through the LLC and fun activities! For this LLC, I interviewed Camry Gach!
Camry is from Maui, Hawaii. Her intended field of study at Dartmouth is engineering modified with environmental sciences. On campus, she's an active member of the Dartmouth Sugarplum Dance Team, and is involved in research on climate uncertainty as an intern through Dartmouth's WISP (Women in STEM Project)!
Why did you decide to apply to the LLC?
I decided to apply to T3 because I was looking for an outlet where I could prioritize wellbeing and bring into college healthy habits that I cultivated from high school. I also wanted to put a heavy emphasis on my social life when going to college, and I felt that finding like-minded individuals who valued well-being would be a good approach to finding "my people" at Dartmouth.
What have you done with the LLC so far? Your favorite part?
In T3, we have been able to participate in different mindfulness and wellbeing events. Being in the LLC also has connected me to staff members in the SWC (Student Wellness Center) who have been really supportive in helping me cultivate my wellbeing throughout the term. I have attended a couple of yoga classes taught by SWC faculty and also really enjoyed a sound meditation + dinner event that was conveniently hosted near my dorm.
The event highlight for me in T3 so far was the fall weekend wellness retreat to Moosilauke Lodge, which I enjoyed with fellow T3 students, along with some other Dartmouth undergraduates and graduates who also signed up for the DOC (Dartmouth Outing Club) trip. Being isolated from the busyness of college life was a wellness gift, and I enjoyed many of the peaceful moments we had hiking up to the mountain's summit. Our LLC mentor, Sid, led the group in some meditation and mindful journaling throughout the retreat, which was a great way to get grounded in my thoughts and experiences. I also really enjoyed meeting new students outside the LLC and strengthening bonds with fellow floormates. Our whole group had some really great conversations during the trip about leading a meaningful academic life, pursuing happiness over success, and bringing mindfulness into our lives wherever we go.
If there was one thing you would want people to know about the LLC, what would it be?
Being in an LLC is that, at least from my experience, is an opportunity to not only pursue your own interests but to also be supported by a community that is passionate about the same thing. I highly recommend going in with the intention of wanting to pursue your passions and form new relationships. Know that much of what you gain from the experience will depend on the amount of time and effort you put into it, so be sure to dedicate time in your schedule to embrace the opportunity.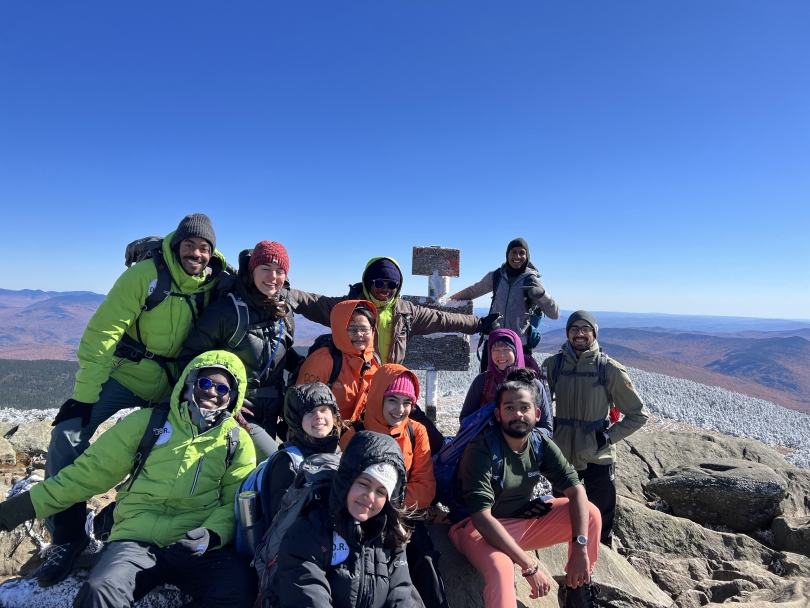 Global Issues Scholars (GIS)
The Global Issues Scholars, or GIS, is an LLC by the Dickey Center for International Understanding, and is for students interested in global events and issues; it hopes to increase students' understanding of the world through discussions about topics such as global health, international security, the climate crisis, and more. Maya Beauvineau has been in this LLC since the fall!
Maya is from Nederland, Colorado. She is interested in the intersection between Environmental, Indigenous, and Latin American studies. She loves languages and traveling!
Why did you decide to apply to the LLC?
I applied to GIS because I was excited to have the opportunity to interact with change-makers from across the world: the authors, policy-makers, entrepreneurs, and activists we get to hear from, as well as my peers.
What have you done with the LLC so far? Your favorite part?
So far, with GIS, we have heard from incredible change-makers, engaged with art in the HOOD, and explored global health crises through old documents in Rauner Library. Over break, we were given the book "The Scalpel and the Silver Bear" by Lori Alvord. The book was about combining Western and Indigenous knowledge in medicine, and, though it was non-fiction, it was an engaging story. This term, we got to meet Dr. Alvord and talk with her about her book. It was super inspirational!
What are you hoping the LLC will do in the remainder of your year with the LLC?
I am excited for the spring term because the topic for GIS is climate change. There are so many ways to approach climate action, so I'm very excited to see what we have in store!
If there was one thing you would want people to know about the LLC, what would it be?
Get to know the people in GIS! The community is composed of students from so many backgrounds and countries, and many have done some pretty cool things within their communities. I definitely recommend GIS to all those looking for an engaging, fun experience!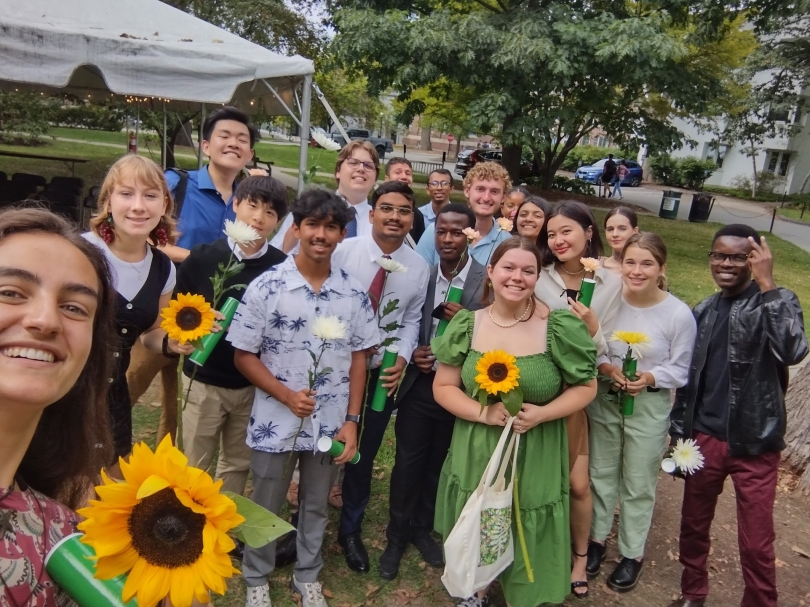 Entrepreneurship LLC
The Entrepreneurship LLC is a community for, well, entrepreneurs, in any discipline, whether it be art, technical projects, or more. Introducing this LLC is Tamhidul Islam!
Tamhid is a prospective Computer Science and Economics double major with particular focus in Artificial Intelligence and Behavioral Economics from Bangladesh! On campus, he's a Student-Government Representative, Allen House Executive Council Secretary, and member of the Dartmouth Parliamentary Debate and Model UN Teams.
Why did you decide to apply to the LLC?
I'm super into entrepreneurship. From having my own social venture to always pursuing creative outlets, this passion is what led me to apply.
What have you done with the LLC so far? Your favorite part?
Undoubtedly, my favorite event was the West Coast Experience.
(note from Olivia: The West Coast Experience is a trip that the Entrepreneurship LLC takes during the winter interim break! They travel from Seattle, WA to San Francisco and Palo Alto, CA.)
The incredible bunch of people I got the opportunity to meet while being accompanied by an incomparable cohort of individuals with shared passions truly set up the bar and learning curve I shall follow for the next couple years. The career and life insights provided by industry veterans paired with campus experience and life hacks shared by the upperclassmen on the trip serve as a source of constant inspiration for my journey at Dartmouth and beyond. Straying from materialistics — moments such as fun light-hearted lunches, wandering around in scooters, fake wine tasting, or the paranoia of our caring program leader — all built toward a sense of community and understanding that I truly cherish.