« All Posts by this Blogger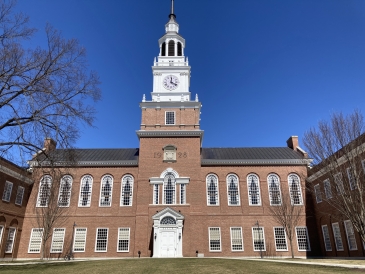 Springing Into New Classes
I find it hard to believe that I'm already 2/12 terms through at Dartmouth—where does the time go, really? The Green is looking a little greener, and the sun a little warmer—let's start it off with the classes I'll be taking this term!
Spanish 3
I'll finally be wrapping up my language requirement! I didn't think I'd ever really take language classes at Dartmouth, but it's offered a place of stability, a consistent through-line of my daily routine as I've adjusted to life at Dartmouth and its fast-paced terms. To think I started off at Dartmouth not knowing a lick of Spanish!
I'm excited to see what this next term of Spanish will bring.
First-Year Seminar: Science Communications in Context
For the second half of my writing requirement, I am taking a class that explores the relationship between scientists and the public. How should scientists distribute information so that it is trusted by the public? How do we address scientific misinformation? I find the topic rather timely, as we've seen many examples in the past decade of varying levels of trust in scientific information, from vaccines to nanotechnology. I'm interested in the types and flaws of different approaches to communication, and therefore looking forward to exploring how science communication has evolved in the past century. I hope to apply the skills that I developed in the last writing class to this one effectively!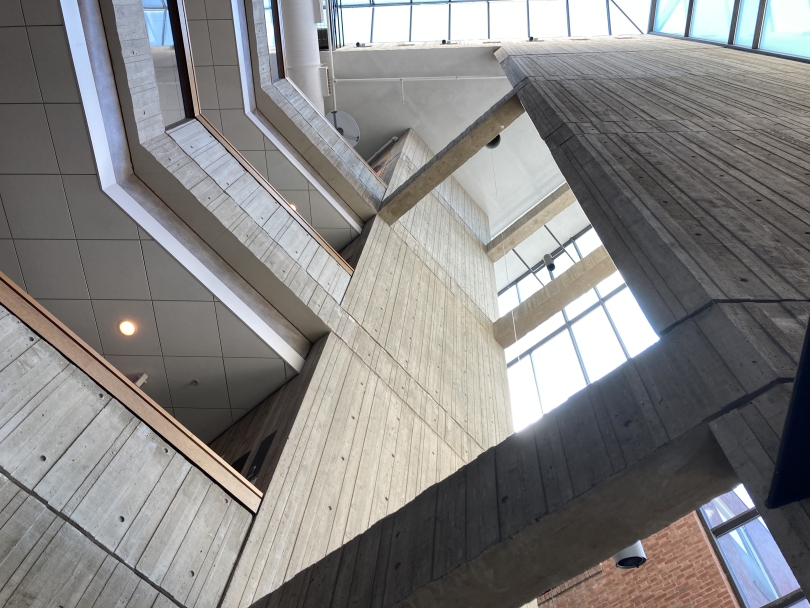 Chemistry 11
This accelerated introductory chemistry class has the most people I have had in a class at Dartmouth so far: about 60 people! It covers the basics of chemistry, and I am taking it for the pre-medical requirement. There are two tracks of introductory chemistry: one is taking Chemistry 5 and 6 in two different terms, and the other is taking Chemistry 11, which covers the topics of 5 and 6 in one term (5+6 = 11…get it?)
I've found the class to be very interesting so far; the professor is very clear, and there are class demonstrations! So far, we've gotten to witness different colored fires to demonstrate the emission radiations of different elements, the effect of UV light on electrons in metals, and more.
Notably, my classes ended up being slightly 'chosen for me' this year. For my winter and spring terms, the first-year writing requirement and language requirement took up two slots out of three, and a pre-medical class took the last slot. I may not have been able to "explore" classes as much as some of my peers. But that's okay! Before starting classes in the fall, people often told me to explore however much I wanted to, to take the classes that I wouldn't be able to take in future years when I'd be more 'limited' by my major. I found it a little discouraging; was I eliminating options by taking so many requirements in my first year rather than poking around different departments I'd never seen?
But it's okay! After all, I've been able to choose what I wanted to do given the requirements—I was lucky to get my first choices for my writing requirement classes that explore topics that I am interested in. Having 'less' options in my first year also reduced some stress in choosing classes—it's hard when you have too many options! However, I'm also excited to see what I can explore in future terms, and to check out what more Dartmouth offers.