« All Posts by this Blogger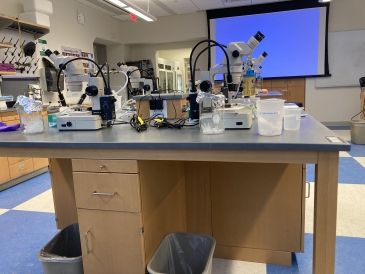 Labs, Labs, Labs
I didn't do much with science in high school.
I definitely took a lot of science classes, and really enjoyed them! But outside of the couple of experiments that we did in class (or the YouTube videos we watched of experiments during the pandemic), I did not involve myself much with science-like extracurriculars. Admittedly, I was a little scared of the idea of "labs" and "research"—those who were taking part in those in high school felt, in a way, untouchable. Where could I even start?
Entering Dartmouth, I knew that I would have to take several lab courses if I was to continue the pre-med track. And when talking to upperclassmen in the first term, many would describe their experiences in doing research with professors—the accessibility to general research and lab work was a little astounding. I was able to dip my feet into the world of lab work for the first time this term.
Biology 13
One of my courses this term was a lab course: Biology 13, Genetics, which had a lab section that met once a week for a four-hour period in which we completed an experimental procedure and in-lab assignments. The lab materials ran in parallel to the lecture material, surrounding the genetics of fruit flies and how mutations manifest in the flies. We got to look at fruit flies under anesthesia through microscopes. When the term began, I found myself a little overwhelmed with the four-hour time frame and the lab techniques required, like pipetting. But as we continued our labs, I found that the experience became more enjoyable!
Of course, the extra time commitment was more to manage my time around, and deadlines felt a little tighter than the previous term, when I had no lab. However, I do feel as if the lab section was a helpful addition to the rest of the course.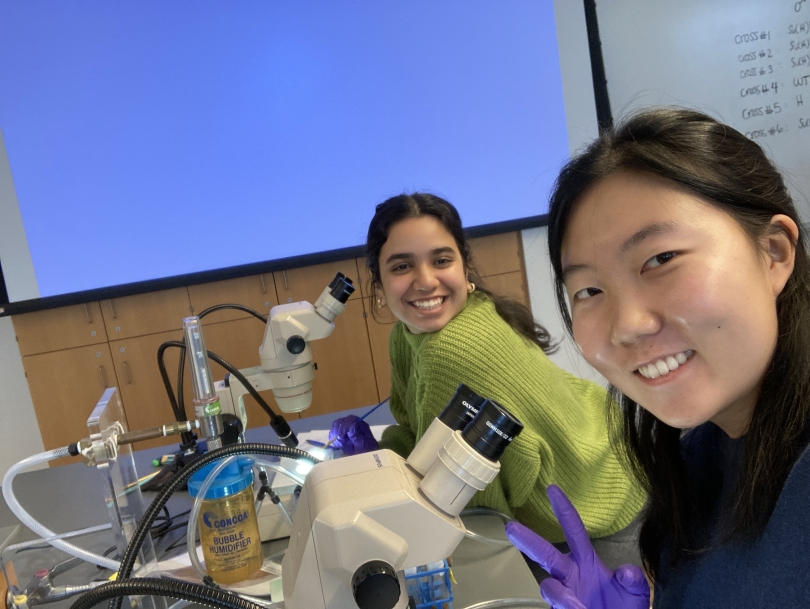 WISP
In the fall, I applied for the WISP, or Women In STEM Project, program, in which freshman and sophomore female-identifying students can gain access to research opportunities to be more familiar in a lab setting, help discover/contribute to their academic passions, and encourage involvement in STEM. Interestingly, in this program, applicants get matched to different professors and projects from a smaller pool of their choosing—topics can range from computer science to engineering to physics to biology. I was personally interested in chemistry, biology, or social psychology, and chose projects related to these areas. I was matched to the Read Lab, in the chemistry department, and, in the lab, I've been helping an undergraduate with his research while learning about his research and lab techniques.
It's been a little while since I've taken chemistry, but the environment has been so supportive and patient in helping me understand the chemistry involved and the decorum of the lab; I feel very lucky that I've had the chance to be exposed to this side of Dartmouth early. Perhaps, with my plans to take chemistry in the spring, I will be able to better understand what goes on in the lab.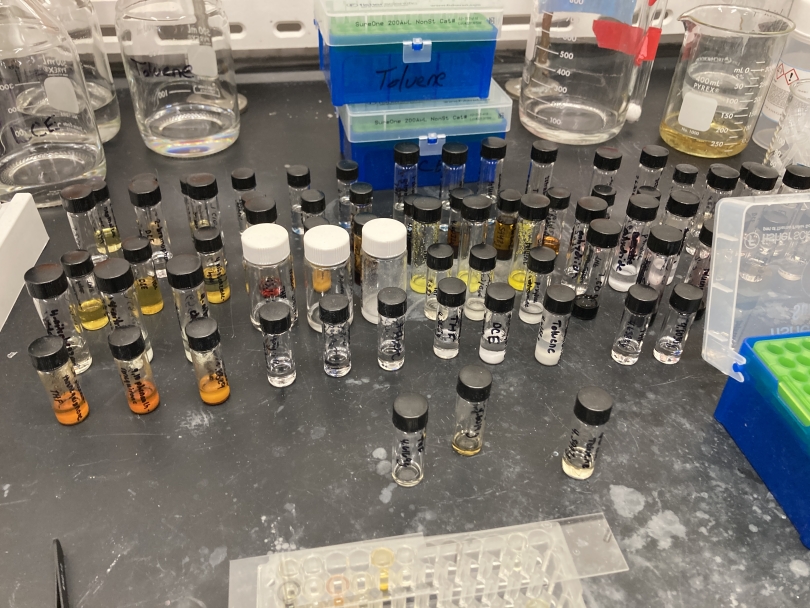 I will continue being in this lab in the spring through the WISP program, and I'm interested to see in what I will learn! Even if I do not end up staying with the chemistry department in the terms afterwards, I am definitely more open to and interested in future research at Dartmouth.