« All Posts by this Blogger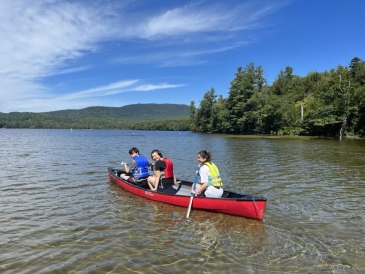 The Actual Stuff I Wish I Knew Before Dartmouth
Instead of working on my insurmountable amount of assignments today, I decided to scroll through my camera roll. It was on September 6, 2022 that my First-Year Trip ended. The picture of me and my trippees on a canoe in the middle of a beautiful lake (the thumbnail!) took me back to the moment before my first year actually started. I honestly cannot wrap my head around the fact that I'm nearing the end of my last term as a freshman. In only three weeks, I'll be officially saying goodbye to my first-year dorm! While I'm enjoying my quarter away from Dartmouth, I'm sure a lot of prospective students are preparing for their upcoming Dartmouth journey. I know it can be exciting but also really nerve-racking, so here's a list of 'The Actual Stuff I Wish I Knew Before Dartmouth":
1. About the Dartmouth Campus
I had never visited Dartmouth before I moved in because I'm an international student. Even though I've been on Dartmouth's virtual tours through Zoom, it's still quite difficult to have a concrete map of the actual campus. So when I got here, I was surprised that we had more buildings that extended beyond those surrounding the Green. However, the longer I stayed, the more I realized that our campus is actually really small and cozy. You can walk from one end of campus to the other in about 15 minutes, so a bike is not necessary at all (although they are common). We have one main dining hall, Foco, so it's likely you'll bump into someone you know every time you go. Since you frequently meet familiar faces, it may create an illusion that you're spending a lot of time with them. I'd say it's always helpful to still make plans and coordinate hangouts!
2. About the College Essentials
Dartmouth dorms come with a mattress, but you might want to get a mattress topper for maximum comfort. The bed size is a Twin XL! Other than that, you might want hangers for your clothes. I would say don't bring too many clothes from home, because you'll likely thrift or buy more throughout the year. You may also want to bring a set of nice clothes and a pair of dress shoes just in case (e.g. matriculation day). Dartmouth has water dispensers located in its dorms as well, but it might also be convenient to have a water filter pitcher.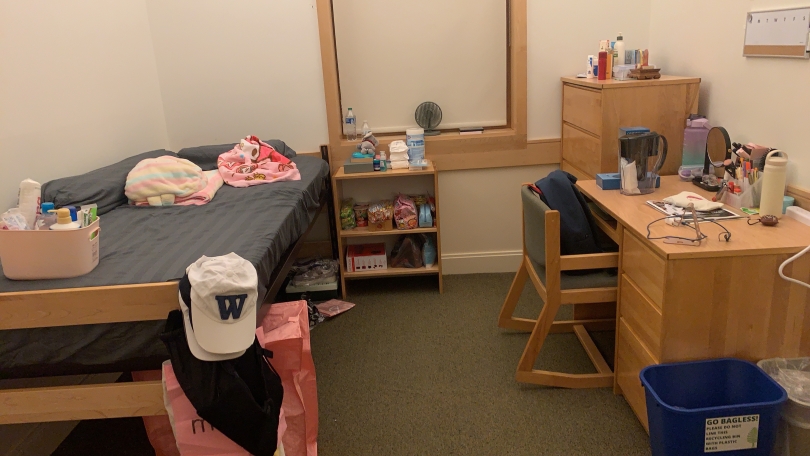 3. About the Opportunities
There are so many opportunities offered here at Dartmouth! Whether it would be outdoor activities (e.g. Dartmouth Outing Club), research for undergraduates, or on-campus jobs, you can definitely explore all of the above. As for me, I'm working as a WISP (Women in Science Project) intern and an admissions blogger on campus. Both opportunities have a certain level of competition and requirements, but you'll eventually find an opportunity that suits you well. On that note, don't feel obligated to participate in everything—your friends may be involved in a variety of different other things, but that doesn't mean you have to commit to those activities as well. Stick to whatever piques your interest!