« All Posts by this Blogger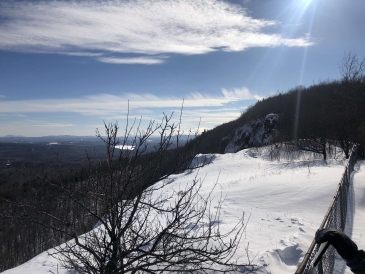 Taking Snowboarding Lessons at Dartmouth!
At a time of year when temperatures plummet, it gets dark at 4pm, and you want to sleep all day: there's nothing better than having snowboarding and skiing to look forward to at the weekend! One of the things I love about Dartmouth (and still can't quite believe) is our skiway. The fact that at Dartmouth we have access to some of the best skiways in the country is amazing enough, but the fact that Dartmouth OWNS one?! I remember vividly when I was looking at Dartmouth during my application period, and seeing those words on the website "at our skiway." At OUR skiway, I thought?? It was completely incomprehensible back then, and to a degree it still is!
Now, I know what you're thinking—if you're anything like me then you're definitely not accustomed to being somewhere that has knowing how to ski as a normality. I for one didn't grow up somewhere where most people had access to the resources to go ski—but the great thing about Dartmouth, is just how accessible they make it! I was lucky enough as a youngster to get to do a subsidised ski trip through school and learn how to ski, which I continued last year at Dartmouth, but this year I tried something entirely different—snowboarding!
Dartmouth offers beginner and intermediate classes every winter in skiing and snowboarding, meaning anyone can join the fun! There are buses that go from campus to the skiway every 30 minutes—making transport a breeze—and the best part? You can get a P.E. credit from taking classes! This is probably fuel for another blog all in itself, but during your time at Dartmouth you have to take P.E. credit classes. Don't worry though, you can fulfil this in a tonne of different ways! From yoga to dance, and from soccer to snowboarding, there is a P.E. class for everyone. P.S. Dartmouth financial aid will cover the cost of classes, so there is really no excuse not to try!
As far as the snowboarding classes are going, they're awesome! Have I fell down a few times? Maybe! Have I had a tonne of fun? Hell yeah! And best of all: I'm getting not so terrible at standing up on a big metal board on a mountain! Woop woop!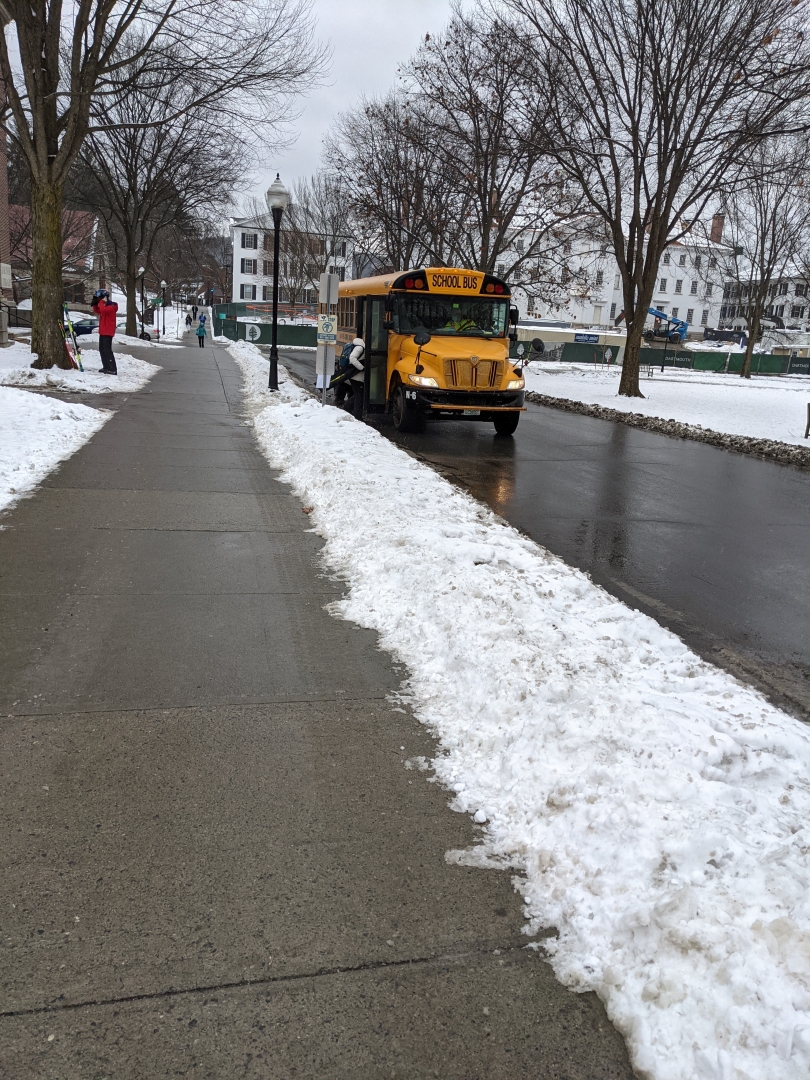 One thing I love about this place is the constant shifting of the available activities with the seasons. Spring, fall, and summer are amazing times of year, but here in Hanover NH, even winter is filled with awesome unique opportunities! Whether you want to jump in a freezing cold pond (polar plunge), build ice sculptures, go ski a mountain, or even just drink cocoa at Robinson Hall with the outdoors club—there really is something for everyone!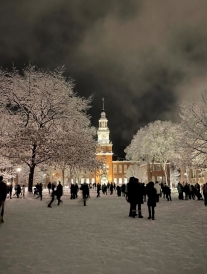 Dartmouth campus officially resembles a winter wonderland. Here are some of its defining characteristics.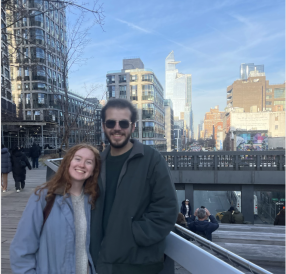 I interviewed my friend, Catherine, who went to high school in downtown Manhattan on her transition to school here at rural Dartmouth.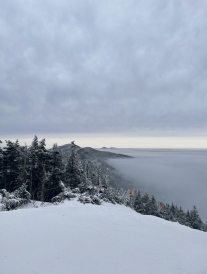 No matter your experience or budget, I'm sure you can make skiing a fun part of your winter Dartmouth experience if you would like. So how easy is it to ski at Dartmouth? I couldn't imagine it being easier! 

This weekend, I explored a local venue full of fun in White River Junction!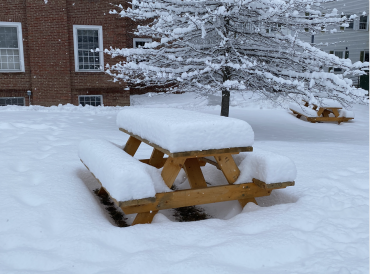 I am writing this blog post as I finish up my first week of the winter term.

Where I'm at on my pre-health journey and how I've taken advantage of what Dartmouth has to offer.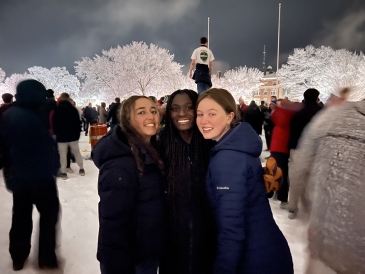 The first snowfall turns the Green into a war zone. Here's why I love this tradition!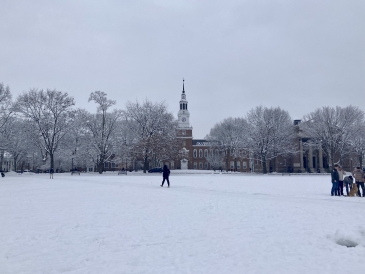 Plot twist: I didn't want to go to a school with cold weather. Here's how I've been pleasantly surprised by Dartmouth's winter so far!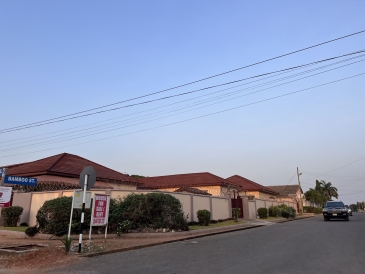 Winter + Interim = Winterim! (Aka a blissful 6-week pause from the academic year). Here's how I spent the time.