You are here
« All Posts by this Blogger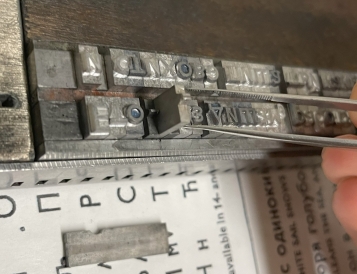 The Book Arts Workshop
"Here am I–breathing, 

Working, 

Living

And Writing my poetry

(My best to it giving)..."
So goes my favorite Bulgarian poem, "Faith." I can't quite tell you why lines from this poem started appearing in my head these past few weeks — I didn't even think I had them memorized so well — but I found myself constantly quoting "Faith" on the phone or in my letters to Bulgarian friends… So it wasn't quite a surprise when this Wednesday, November 1st, faced with the decision to choose a quote to print manually with the letterpress in the Book Arts Workshop, the first few lines of "Faith" swam to my consciousness. 
You can find the Book Arts Workshop in Baker Library–just walk down the stairs into the nice corridor ornamented with hundreds of beautiful prints and charming doors leading to rooms full of racks of type cases. What do they keep in the type cases? Movable type–the tiny metal plates ending with letter engravings:

The Book Arts Workshop has hundreds of fonts–including my favorite Garamond (Did you know that this is the font used in the original Harry Potter books?)–and apart from English fonts, they also offer Greek, Hebrew and Cyrillic. As a student at Dartmouth, you can visit the Book Arts Workshop during their open studio hours and learn how to bind a book or use the letterpress. I don't know much about book-binding yet, but I got my first lesson in letterpress printing.
First, you need to pick your quote. Then, you need to pick a font (or in my case, an alphabet, since Cyrillic comes in only one font). And then you start composing (or typesetting, if you wish) your quote–place the type into the composing stick and make sure that if you're going left to right, each letter is upside down! After that, pick a color–I chose Dartmouth-green–and spread it over the secured composing stick. Gently put your sheet of paper on top of the inked type and print!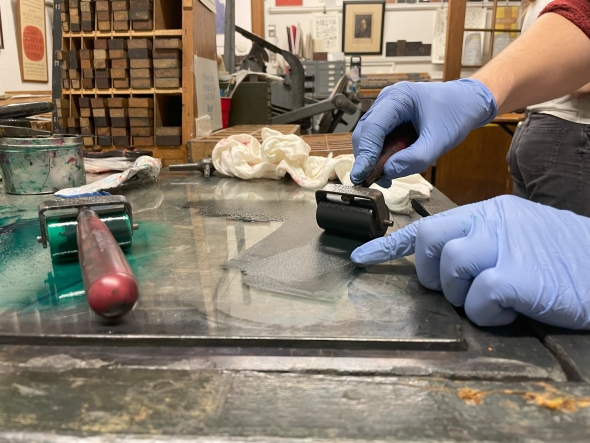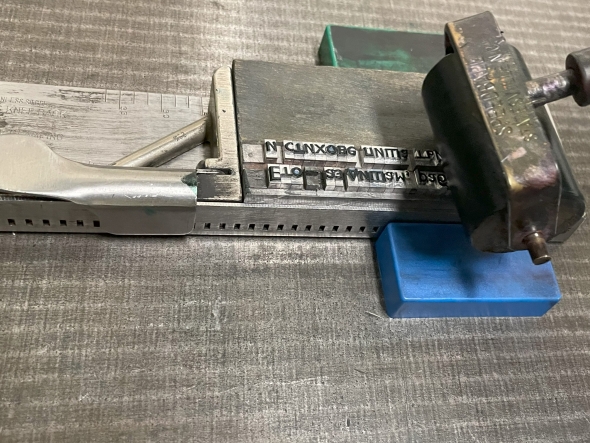 Congrats. Now you know how to use the letterpress at the Book Arts Workshop in Baker Library! Let me know what quote you're gonna print!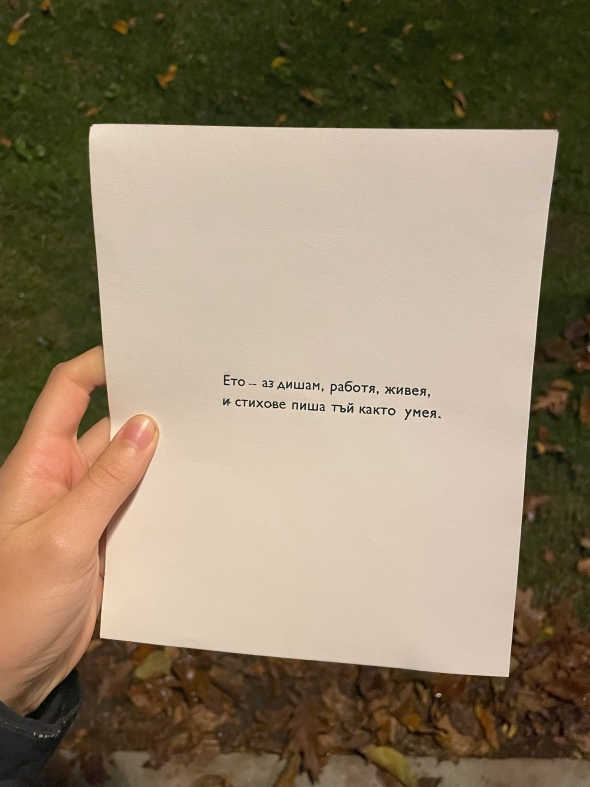 Read on to learn more about course selection at Dartmouth.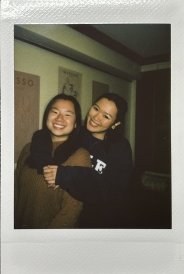 Sharing snapshots of how my second fall at Dartmouth went with a little photo album!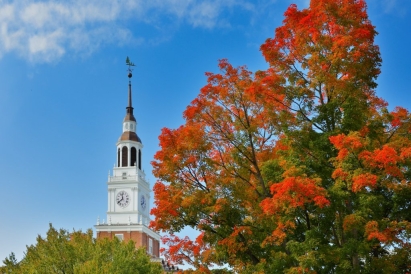 In this post, I reflect on my third fall term here at Dartmouth!

Brandon Mioduszewski
2025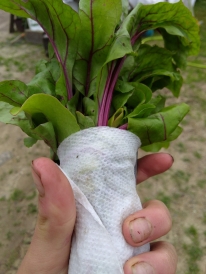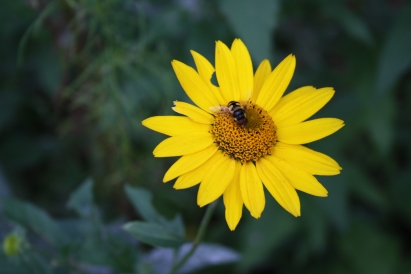 Get an idea of the content covered in this incredible class. It truly lives up to the fact that the Environmental Studies department falls into the interdisciplinary category!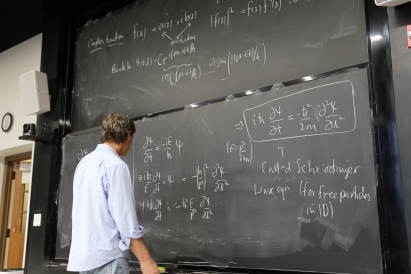 Around half a century ago, the Polish-American mathematician Marek Kac posed a rather intriguing question: Can you determine the shape of a drum by listening to its sound? Surprisingly, it took a while before we could answered this question..

Michal Demeter Tvrdoň
2027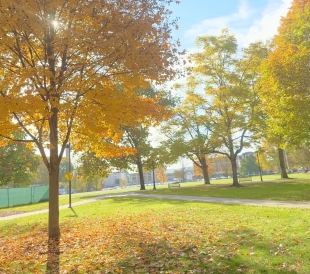 Dartmouth is located near a "main street" area that has a good variety of restaurants, cafés, and boutiques. In this post I will share my favorite places in town.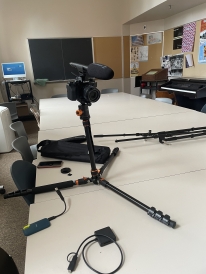 In this post, I share my experiences seeking out video production opportunities on campus!

Brandon Mioduszewski
2025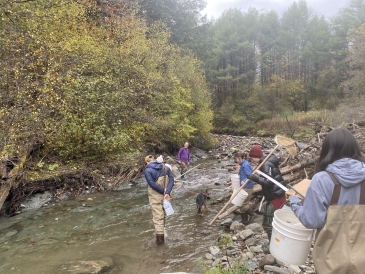 Many STEM courses at Dartmouth have a "Lab" component. What does this mean? Take a look inside of one of the STEM "Lab" courses here: Ecology! This week, we investigated Aquatic Invertebrates in local streams.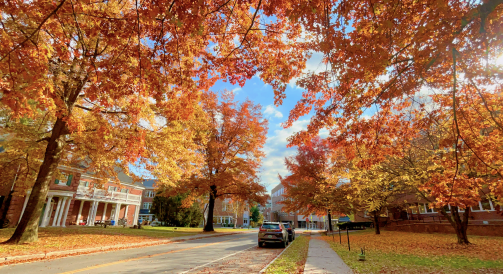 Before fall slips away, I'd love to share my gallery of fall at Dartmouth.