« All Posts by this Blogger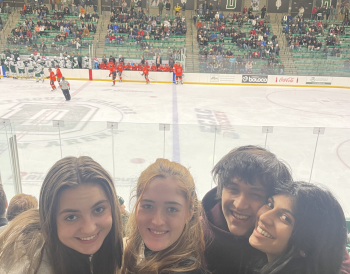 My Firsts Halfway Through The Term
Firsts are a daunting thing. Especially because I'm a creature of habit — I thrive off knowing that I've ticked off many firsts in my life. Maybe it's because I've lived a life of comfort, one where firsts were presented as opportunities rather than challenges. Last year, I ticked off many firsts — college (check), dancing in sweaty dormitories (check), making new friends from all over the world (check), falling behind on classes … you get the point.
But winter term, for me, has been especially amazing: it's been a term where I've learned how to find comfort and challenge; a term where I've understood the meaning of friendship and the meaning of selfhood; a term where I believe I've come into my own while exploring new facets of myself. Through this (strenuous) process, as I reflect, I realised I've ticked off a lot of firsts through this term — and we're only halfway through it.
Firstly, I learned how to ski! Well, that is a lie. I attempted to learn how to ski. Armed with my friends' old skates and a daunting bunny slope ahead of me, I set out one especially chilly morning to try my hand at learning a new sport. It wasn't perfect. I fell more times than I can remember and my stomach did more backflips than I can count. But, somehow, in the chilly New Hampshire winter, I realised that this was something I would have never done before — putting myself out there (at my own physical risk!) and trying something new, because I could. Dartmouth's ideal location in the winters makes it a perfect place for first-time skiers. There are also classes you can register for, but I missed the deadline for that! Next winter, for sure. I'm hoping my (below) average ski-skills will do  me good.
Secondly, I joined a theatre production as an assistant director. I cannot divulge too many details because the play is still in the rehearsal stage, but I plan to go into great detail once it's been staged! It's an adaptation of Giovanni Boccaccio's The Decameron, and boasts of a fantastic director, ensemble cast, and stage management team. My time on The Decameron so far has exposed me to Dartmouth's deeply artistic side — the way that the college uplifts the arts and encourages students, even those with little to no experience, to try their hand at something new is unlike any other college in the United States.
Thirdly, I became a barista! This is also something that I will talk further about in another blog post, but I started working at Novack Café this term — a coffee shop in Dartmouth's Baker-Berry library. If you're a prospective/future student at Dartmouth and are worried about money, know this — there are plenty of opportunities for students to work on-campus, and make a huge set of friends while doing it. Also, the free blueberry muffins and iced matcha lattes while I'm working are just a bonus! ;)
Finally, I braved inhumane weather conditions for the first time … but had a fun time doing it! This past weekend, the Northeast experienced a polar wave of cold — temperatures at Dartmouth dipped to nearly - 20 F. Bundled up in innumerable down jackets and N95 face masks to protect my face, I went to a hockey game with my friends in the bitter cold! Though we couldn't feel our toes and had a hard time speaking, this Arctic expedition of sorts (it was less than 1/10th of a mile!) showed me the unique (albeit, challenging) bonding experiences that Dartmouth gives me.
This has been a term of firsts. We're only halfway through, though! I'll keep you updated about the rest of my firsts as they come!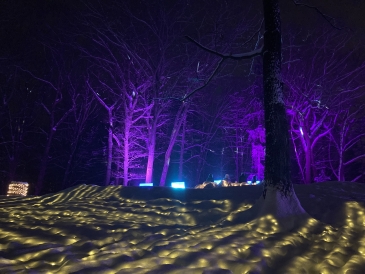 The 2023 winter term was a whirlwind of new experiences and a slow but steady integration with the Dartmouth groove. Here's what I thought about the previous term and what I want to do/change looking ahead!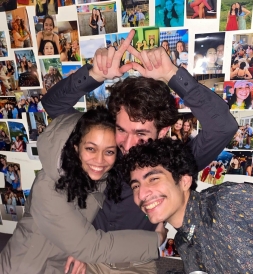 Anyone who knew me before coming to Dartmouth might be surprised to hear that, as from this Winter term, I have been taking part in the Greek system. As I recently found out, it can be lots of fun!
Antônio Jorge Medeiros Batista Silva
2025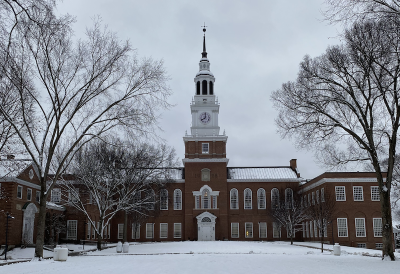 Why I chose the Big Green, and what I've learned about it since.

This Spring Break, I decided to stay on campus with friends. Come check my experience!
Antônio Jorge Medeiros Batista Silva
2025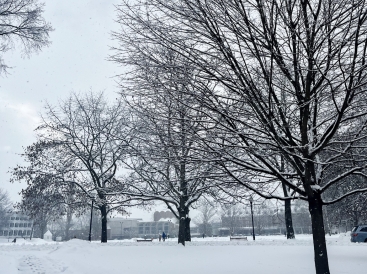 What is the Student Wellness Center? Pet Therapy, Massage Chairs, and more! Read about my newfound favorite location on campus.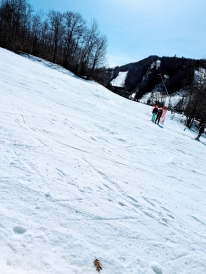 As the end of Winter looms and Spring is raring to dawn, why not take a stroll down memory lane, and look at Dartmouth Winters past?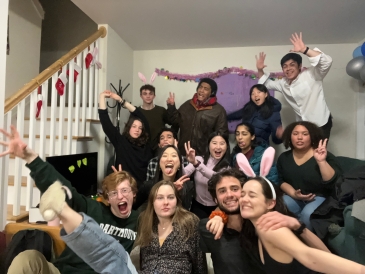 This has been a wild, yet fantastic term and here's why.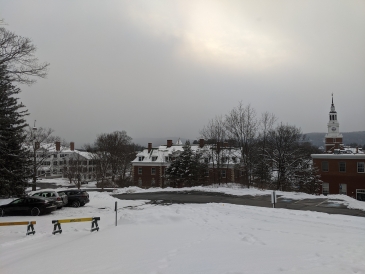 That's the end of the '23 winter term (23W), and I've learned some academic and personal lessons over the past ten weeks.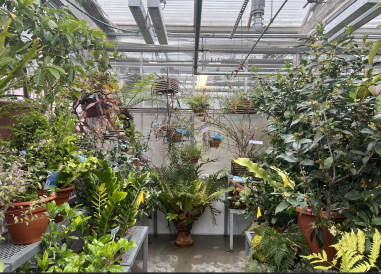 I want to utilize this blog post as a form of reflection and discuss the places I have explored on campus.