« All Posts by this Blogger
West House Takes on New York!
**to the tune of "Party in the USA"**
Weeee hopped on the bus at 6 a.m. with a bag and some West House gear…
While I wish this could be a sing-along, I'm afraid this is where my musical talents fail me. But we did hop on a bus this weekend! And drove to New York City! For a whole weekend! So, let me tell you how it went!
Wheeling down the interstate, Westians (a name for members of West House, one of the six housing communities at Dartmouth) spent their Saturday morning napping, getting through a little homework, and playing games like categories and chopsticks—ah, the road trip games!
When we arrived at the city, our House Professor (shoutout to the best, Professor Ryan Hickox!!) let us loose to explore the city! After a walk through Times Square, we moseyed back to the bus with glittering eyes. After regrouping, Professor Hickox began distributing tickets—completely cost-covered—for a brand-new Broadway show called Paradise Square!! Recounting the events of the Civil War, the play focuses on the experience of a runaway slave, as well as a free black woman and her Irish immigrant family. After crossing paths, the play displays the conflict as well as community found when the characters all commune in a pub called Paradise Square. For all you theater lovers out there, I would highly recommend!!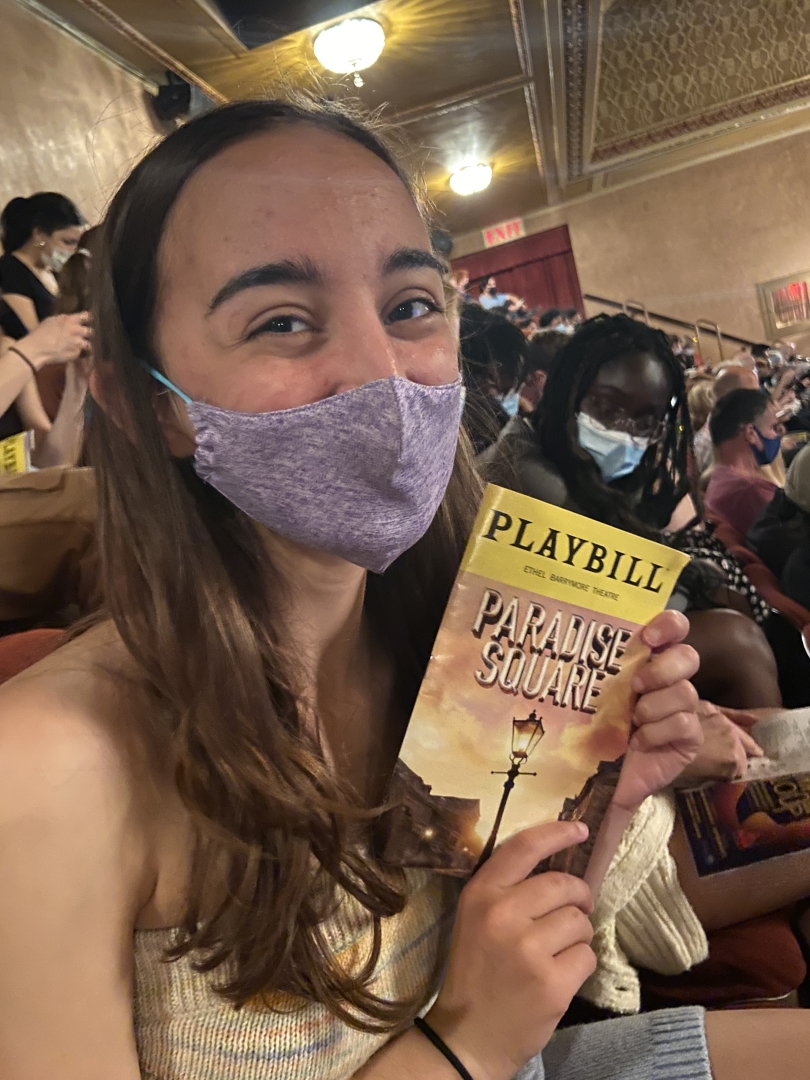 After the wonderful play, we ventured to our hotel in Times Square, the DoubleTree! Again, the hotel was completely covered by West House and was a wonderful place to stay, but despite the amenities, we were eager to get back out into the city!!
With free time on our hands for the night, we decided to venture into the subway—ohhh, ahhh—which was quite a challenge for the directionally challenged. After finding our way (not without a few hiccups), we landed in Washington Square Park, and met up with some friends who showed us around NYU!!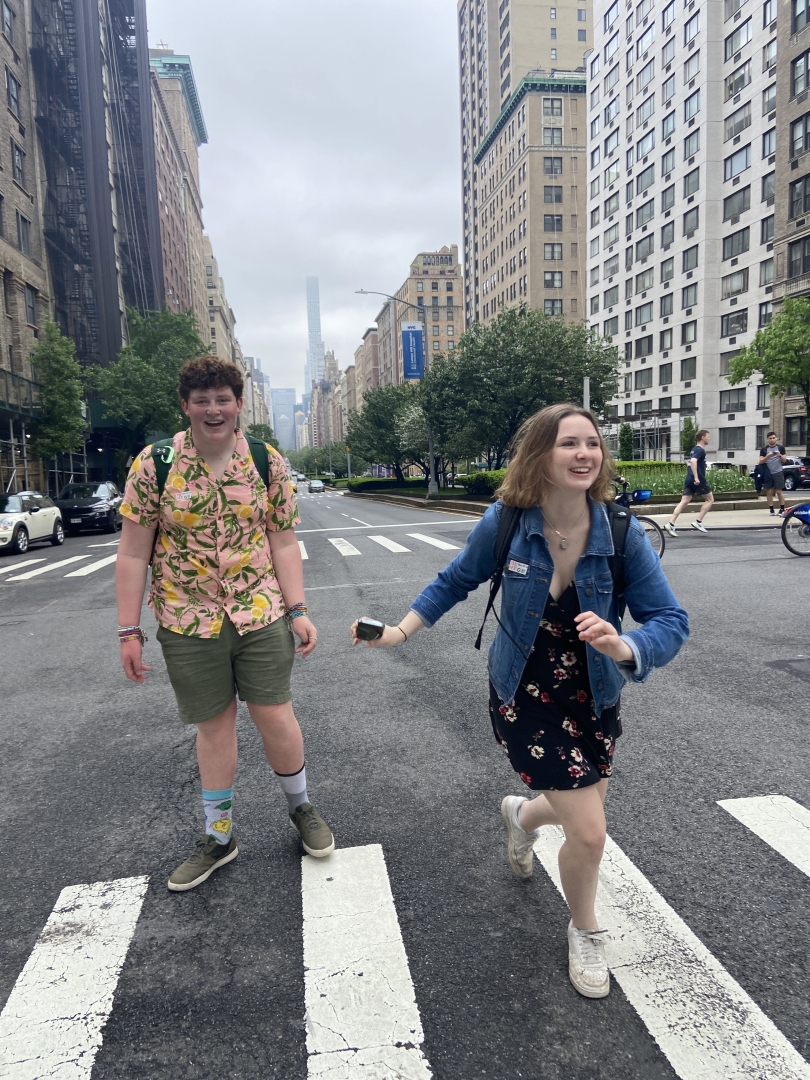 After venturing back to the hotel and resting up, we were ready for the Met the next day! In the museum filled with ancient relics, famous paintings, and super cool monuments, we found ourselves lost for hours in the hallways! Afterwards, we were drawn to Central Park, as we found ourselves missing the familiar embrace of the shade of nearby trees and the green glow overhead when the sun hits the leaves.
While the weekend trip was a beyond AMAZING experience we were able to have with our housing community, I am glad to be home!!