« All Posts by this Blogger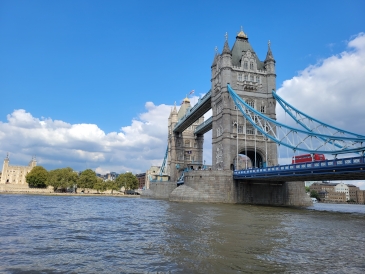 Greetings from London
For my junior fall, I am participating in a foreign study program (FSP) in English & Creative Writing at Queen Mary's University of London instead of taking classes on campus. Here is a little bit about study abroad programs at Dartmouth and what I have been up to in London so far!
Dartmouth has a wide range of study abroad programs to pick from. Study abroad programs range from language study abroad to exchange programs, from foreign study programs to internships and fellowships. The program types within themselves also provide diverse opportunities. For example, my partner is doing an exchange at the University of Copenhagen, taking classes in sociology and government, while my friend is an exchange student at the London School of Economics, taking economics classes.
My program is a Foreign Study Program (FSP), which means I am taking classes in a specific area with other Dartmouth students in my program. We will take classes in the School of English and Drama at Queen Mary. As I write this blog, I have been in London for almost a week, and my classes have not started yet. I have been attending the orientation program with other Dartmouth students. Dartmouth and Queen Mary partner with Arcadia, an organization that ensures exchange students like ourselves experience a smooth transition into university life in London. For our first three days, Arcadia arranged our accommodation in a hotel in central London so that we could discover the city. We participated in cultural events throughout the day, such as having afternoon tea at the British Museum, touring the British Library, visiting the Tower of London and the Sky Garden, and watching a West End musical. I had a great time during orientation, which allowed me to get to know other Dartmouth students in the program. I had the best time in London while walking around London, exploring bookstores in my free time.
I look forward to exploring more bookstores, meeting students from all around the world, and starting to take classes in creative writing.