« All Posts by this Blogger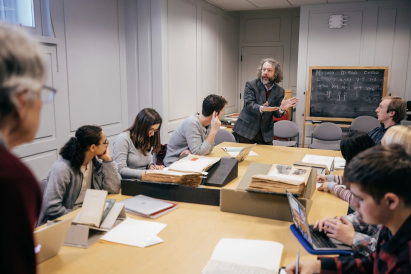 What Does it Mean to be Undergraduate-Focused?
For me, and many of my peers, one of the biggest reasons why we chose Dartmouth was because of its "undergraduate focus." And during my first term here on campus, I found this characteristic to be very evident. So, in this blog post, I'm here to share with you all in what ways Dartmouth is emphasizing undergraduate education!  
Close Relationship with Professors
Two of the three classes I took this quarter were fairly large, with around 100 students enrolled. Despite this, at the end of the term, I genuinely felt like I got to know every single one of my professors; in fact, during my chemistry office hours, I found out that one of my professors even shared the same hometown as me! Every professor was there in every class, alongside the TAs, instructing students and guiding us to the right direction. Aside from class time, they also were present at every office hour session, continuously assisting students in visualizing concepts and absorbing information. I truly felt like I belonged as a student, not as a number. 
Research Opportunities
Most of the time, cold-emailing professors for research opportunities is daunting, followed by rejections or no responses. However, coming to Dartmouth, even as a freshman, I found it very easy to just express interest to professors who I felt had intriguing research interests and projects and begin working in their lab—many of my peers felt the same! Dartmouth has what is called UGAR or Undergraduate Advising and Research database that students can use to find ongoing research opportunities professors are seeking interns for. But, even if the specific research professor/project you want to partake in is not listed here, it's okay to shoot the organizer an email. This is how I was able to land a position in a microbiology lab!
Help Around Campus
During my first term, I found the different ways I could seek help very accessible. As a student on a pre-health track, I had various questions regarding my path, timeline, course schedules, and et cetera. And each time I did have a question, Nathan Smith Society alongside the Health Professions Program and our pre-health advisors were there to answer and provide additional assistance. When I needed help on my writing projects or application essays, RWIT (Dartmouth's Peer Writing Center) tutors were available to provide extremely helpful feedback. Upperclassmen and faculty were also very open to questions and helping us first-year students as well. 
This approachable atmosphere established within Dartmouth's campus allowed me to have a very successful first term experience, and I'm excited to see what will come next.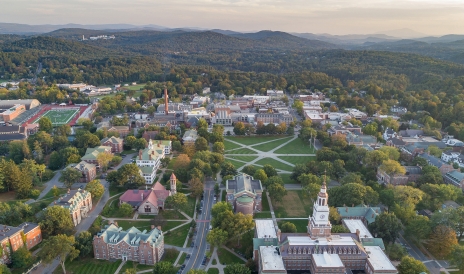 I can't believe it. The final blog post of my junior year.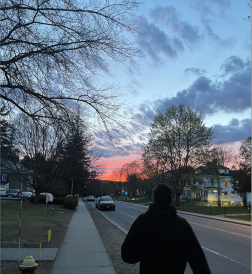 I want to share with you all the kind of friends that you can expect to make at Dartmouth.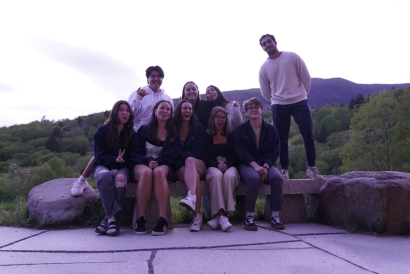 To celebrate a wonderful first spring term, my friends and I got together for a "lodj dinner" at the Moosilauke Ravine Lodge!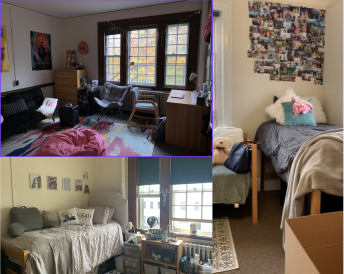 Ever wondered what freshmen dorms look like at Dartmouth? Here's a rough guide to Freshman dorms!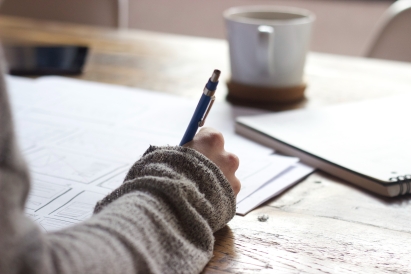 Procrastination: friend or foe? Read on to find out how I feel about this topic at Dartmouth!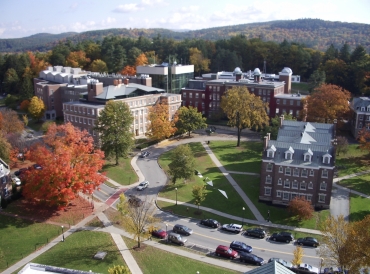 I wanted to make my last blog post for this academic year about the places in the Dartmouth community that I will deeply miss and have made amazing memories with the wonderful members of this community.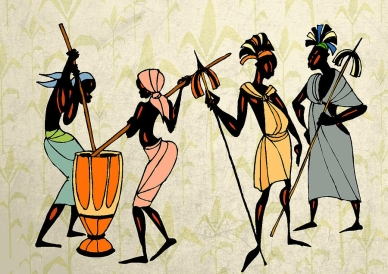 African and African American Studies (AAAS) encourages people to think about how history shapes the present and engage with the past to envision a more just and equitable future collaboratively.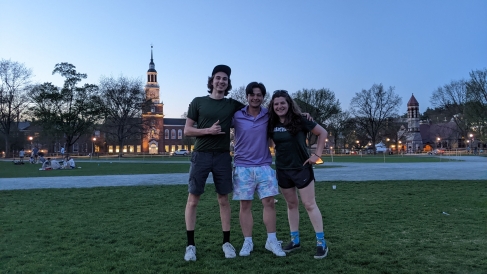 In the blink of an eye, my first year of college is over, and Dartmouth has catalyzed so many of the memories I've made so far!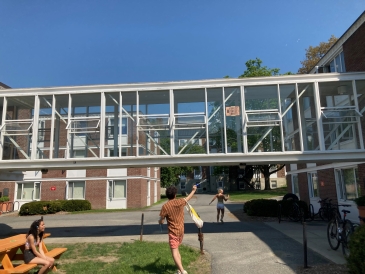 Honestly, I cannot wait to be home. Although Dartmouth has been a home for me for the past nine months, the college experience is made of many ups and downs. Come check my first year wrap-up!
Antônio Jorge Medeiros Batista Silva
2025