« All Posts by this Blogger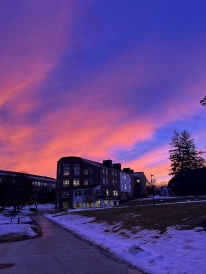 What Classes Am I Taking this Winter?
I'm excited to share with you guys what classes I'm taking this term, surviving the intense cold!
PHYS 3: General Physics I
If you read some of my previous posts, I briefly mentioned signing up for PHYS 4: General Physics II for the winter term, which is the second class to the pre-health physics sequence. Well… switch of plans! I realized fulfilling a prerequisite with AP Credit isn't the right option for me; I want to truly establish a good foundation prior to joining a more advanced course. And I'm very satisfied with my decision! 22W PHYS 3 is dependent on collaboration and self-paced problem sets—there are no timed examinations or quizzes that students are forced to stress about! I absolutely love communicating with my peers about learned concepts as well as detailed problem-solving (one of the reasons why I loved my chemistry class last term), so this class is perfect for me. Prof. Blencowe accentuates his dislike towards a stress-inducing grading system and pushes us towards focusing more on actually understanding the material, and this comforting atmosphere allows me to enjoy the class even more.
CLST 11.16: Ancient Medicine
Classics was not a subject I had an easy access to in high school, and I'm glad Dartmouth is exposing me to it. Hence the terms "Ancient Medicine," this class probes the depths of both Greek and Roman medicine from old, old times, studying the works of Hippocrates and Galen. Every reading assigned to us so far opened my eyes to a different perspective of the books I previously read. For example, I realized healing through incantation and charm was a major aspect of the poems Odyssey and Illiad by Homer. As both a humanities enthusiast and STEM lover, I love how this class exists at the crossroads of both worlds. I'm excited to see what new texts we'll explore in the coming weeks!
ARTH 07.05: Pompeii - Antique & Modern
Pompeii was previously a Roman city near the coast of the Bay of Naples, until Mt. Vesuvius erupted and destroyed the entire city—it now exists as an archeological site. This class, as a first-year seminar, explores everything about Pompeii! We've already read and analyzed several books, online articles, and texts about Pompeii, observing how even the most seemingly irrelevant things, such as limb bones, reveal a new aspect of Pompeiians' ancient lifestyle. I can't even begin to describe how intriguing everything about Pompeii is. For future Dartmouth students, I truly recommend this first-year seminar option. You don't need any experience in art history nor art in general to perform well in this class!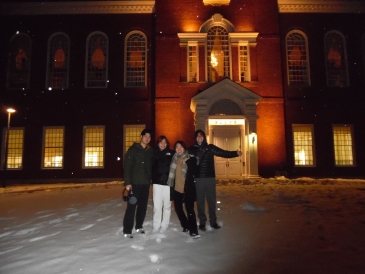 Now, as I'm wrapping up the last days of my freshman year in college (UNBELIEVABLE), I want to share some things that I learned throughout my first year here as well.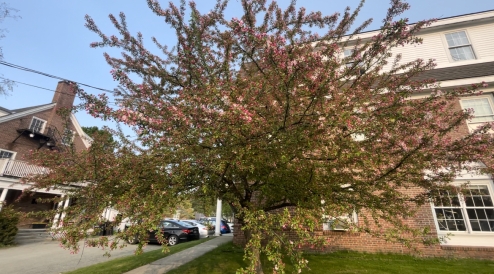 As you start to imagine your life at Dartmouth as an incoming first-year, here's my (disorganized) thoughts on the first year as it wraps up.

I went kayaking on the Connecticut River for the first time. Read up on my experience!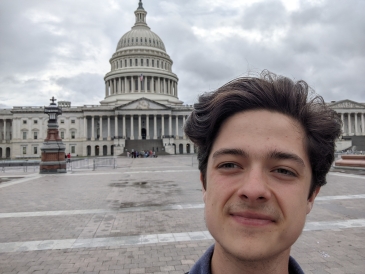 I'm officially halfway through my time at Dartmouth, and it's been a wonderful journey. Here are some reflections and thoughts about my future!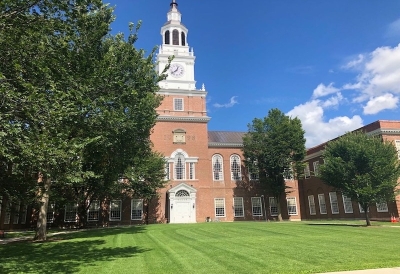 Highlights from my Dartmouth experience.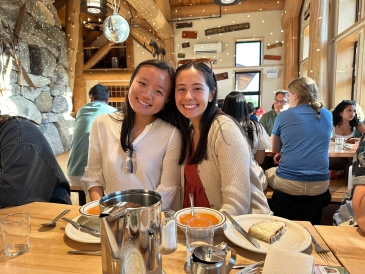 Looking back at my fondest memories of the term, here are seven snapshots of my spring term that I am grateful for.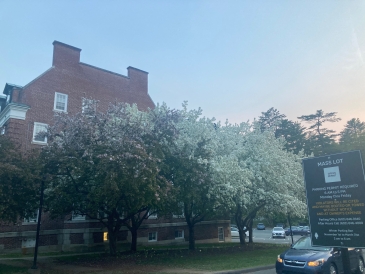 Spending summer on campus as a Sophomore is a Dartmouth tradition. However, I won't be here for it. Come check why!
Antônio Jorge Medeiros Batista Silva
2025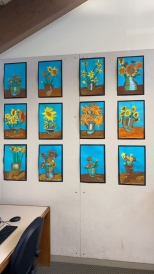 For this blog, I would like to share some of the things that have given me peace and joy throughout Spring term!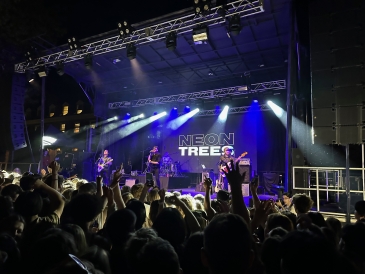 What's Green Key? Read up on this prime spring term tradition I got to experience this past weekend!