You are here
« All Posts by this Blogger
My First Last Day of Classes
I can't believe nine weeks of classes have gone by! Through the classes I've taken at Dartmouth this term, I've met new people (both students and faculty), explored my academic interests and had fun while learning. As I head into my last day of classes this Monday, which will be mostly review sessions and course wrap-ups, I'd love to share a little bit more about what I've been learning this term.
I'm so proud of how much I've grown academically in just a few weeks. Dartmouth is a really supportive learning environment. From classmates and upperclassmen to professors and TAs, everyone is always willing to help. I also got to meet some amazing people through my classes. I can't wait to see what next term has in store for me!
No. 1

Composition and Research – Writing 2

Writing 2 is my first class of the day and it's such an amazing way to start my day. There are different writing classes that Dartmouth offers for first years depending on how comfortable you are with college-level writing, and I picked Writing 2 because I felt that, as someone who had basically no experience with academic writing, this class would be best for me. Nine weeks later, I'm incredibly more confident and comfortable writing essays and papers. There are only fifteen of us in this class so it's often very discussion based with a lot of peer-reviewing. It's amazing how we've all grown as a class and have all become more confident and competent. Our professor and a TA have been so helpful and are so dedicated to helping us improve as writers.

No. 2

Introduction to Biological Anthropology – Anthropology 6

Taking this class was actually a last-minute decision I made on the last day of course election and it's one I definitely do not regret. I was slightly interested in anthropology and the course description sounded really interesting, so I decided to take it! We covered so many interesting topics about human evolution, from Neanderthals from a hundred thousand years ago, till the way that modern humans are still changing and evolving today. Most importantly, I learnt how a field like anthropology that sometimes seems to be more focused on past events has so much significance in the way we view human society today.

No. 3

Introduction to Calculus – Mathematics 1

This was definitely the class I was most nervous about coming to Dartmouth. Before college, I had never taken any calculus classes and never really liked math, but as an intended economics major, I knew I was going to have to take math classes. Overall, I'm so proud on how I've done in this course this term. With the help of the amazing professors and TA for this course, I've been able to keep up with and understand the material. I'm even taking another math class next term and I'm feeling more confident about being an economics major.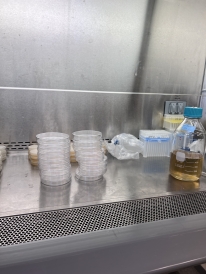 I've been contemplating, for all of fall term, what extracurricular activity I feel passionate about—what activity I'd want to dedicate significant amounts of time towards. My conclusion was science research!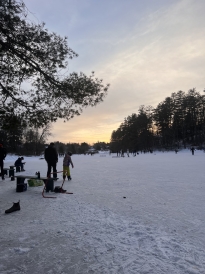 Over the weekend, my friends and I decided to walk to Occom Pond for some ice skating.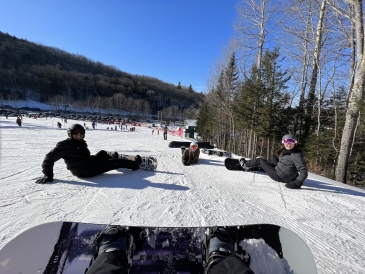 As someone who never snowboarded before, I signed up for a class through The Dartmouth PE department, and it's been a blast!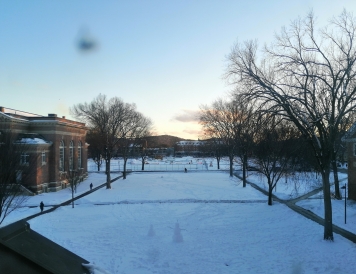 A look at my winter term classes and what I am looking forward to learning in each of them.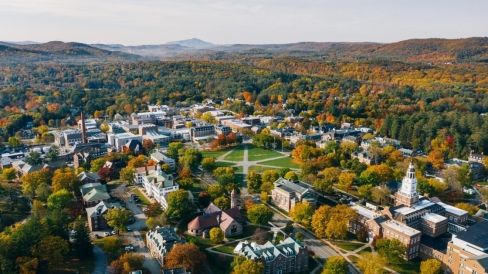 The top 6 things to do while touring Dartmouth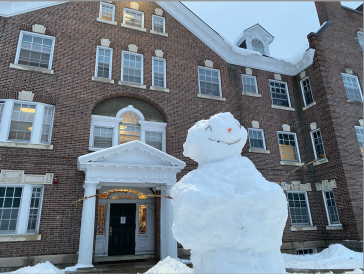 Today, I wanted to create a guide on how to make a snowman. For me, a snowman represents a community effort to create something beautiful.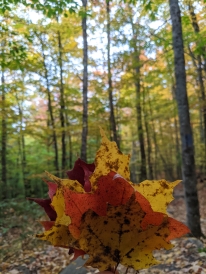 College is meant to test your growth and maturity. An instrumental part of that is realizing your self-worth and appreciating who you are!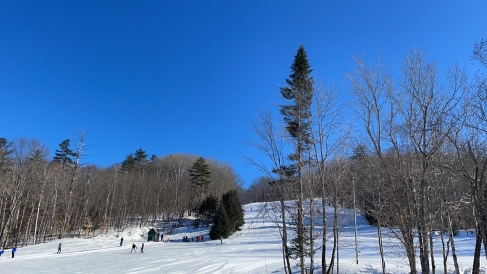 This past weekend, I decided to go with some friends to the Dartmouth Skiway. I had already gone earlier this term and was amazed at how convenient and affordable the whole experience was. Therefore, I decided I had to go back again!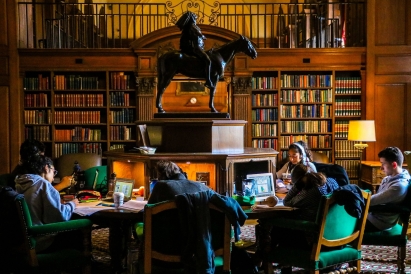 Did you know you could take 4-course terms at Dartmouth? Let me tell you about mine!

Brandon Mioduszewski
2025