« All Posts by this Blogger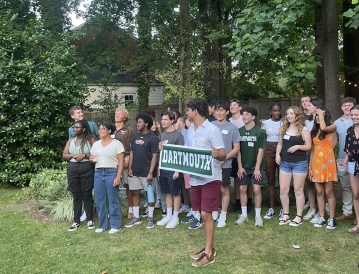 Dartmouth's Unrivaled Alumni Network
Dartmouth prides itself on having one of the most tight-knit and active alumni networks on the planet. Countless alumni reunions and events are held at Dartmouth each weekend, and during Homecoming, Winter Carnival, and Green Key, hundreds of Dartmouth alumni pour in from all over the world to visit their beloved alma mater. Being in DC this summer and participating in the Rockefeller Center's First Year Fellows program (a program that allows first-year students to engage in public policy through fellowships with Dartmouth alumni mentors), I've been able to really see just how special the Dartmouth alumni network is.
During our first week in DC, the First-Year Fellows visited the US Capitol. During our Capitol visit, we met with Congresswoman Annie Kuster and Senator Rob Portman, both members of Dartmouth's Class of 1978. We were able to ask them questions about their roles as legislators while also having fun conversations about Dartmouth and the experiences and memories we share and enjoy as members of the Dartmouth community. During that same week, the Rockefeller Center hosted a reception for First-Year Fellows and Dartmouth alumni who lived and worked in DC. This was one of my favorite events of this summer so far. There's a common belief that Dartmouth graduates tend to predominantly go into finance and consulting, but I met so many alumni from several different and interesting lines of work, from renewable energy specialists to alumni who worked at the State Department. At first, I was nervous about talking to these accomplished professionals, but we were able to bond and have amazing conversations based on our shared Dartmouth experiences.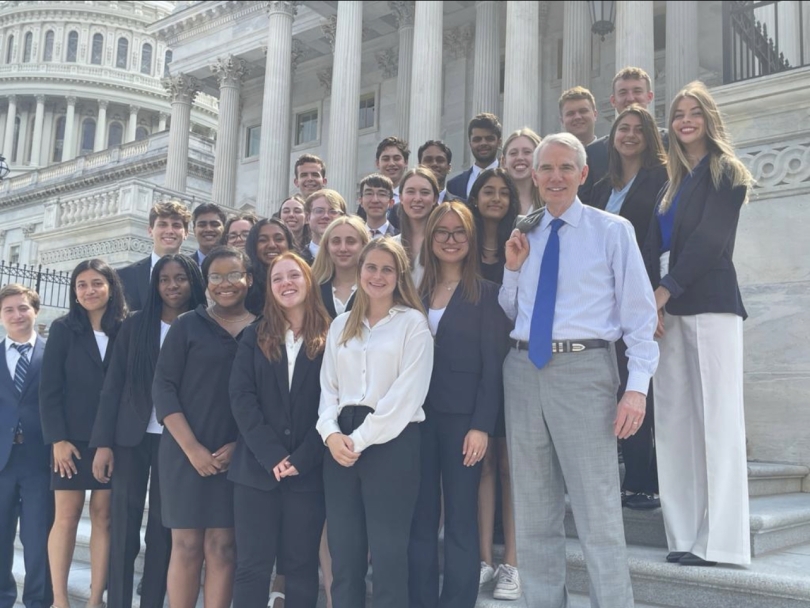 Having an alumni mentor for my summer fellowship has also been so helpful. When I first started my fellowship, I was quite intimidated by how much younger and less experienced than everyone I was in the organization. There also aren't a lot of undergraduate interns; other interns typically have master's degrees and a couple of years of work experience! But my mentor helped me feel much more welcome by introducing me to different people and helping me realize the value I add to the organization through the work I'm doing.
Last week, the Dartmouth Club of DC hosted a summer send-off for the incoming Class of 2026 and invited the First-Year Fellows. Since I live in Lagos, Nigeria and there aren't a lot of Dartmouth alumni there, I never had a summer send-off before I started at Dartmouth. It is such an amazing way to meet alumni as well as other members of your class. It was so fun talking to the '26s about the things they were anticipating and the things they were nervous about. It also made me realize just how much I miss Dartmouth and how connected I feel to the Dartmouth community.