« All Posts by this Blogger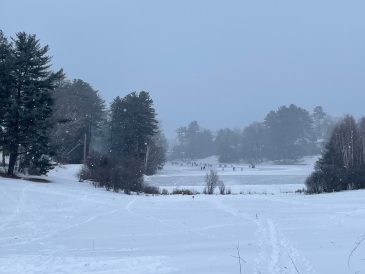 A Weekend of Firsts
It's winter everyone! Although I definitely have enjoyed my time inside drinking hot chocolate and tea, I finally set much time aside this weekend to have fun outdoors! The amount of activities Dartmouth offers outdoors is incredible. This post is going to describe the first time I have done many of these activities since I am from the southern US and have not experienced snow activities!
On Friday after my last class, one of my friends and I decided to go ice skating for both of our first times! After taking a snowy walk to Occom Pond, my friend and I rented ice skates to go on the ice. However, it was a gigantic struggle to try and walk to the ice. Eventually, we decided to just walk to the ice and then put on our skates. Since both of us could not skate, we used flipped over trash cans to help support us so we would not fall. It only took us around 45 minutes until we got cold and went back to get dinner.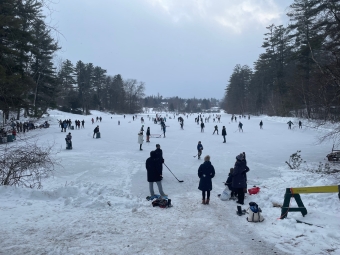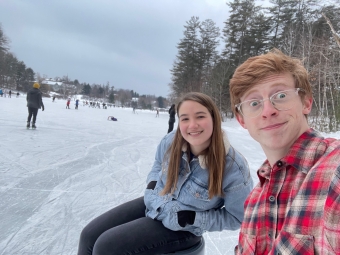 During Saturday, I went to the Dartmouth Skiway to go skiing for the first time ever! After buying my season pass and rental with my Dartmouth student discount, it was time to go skiing. Although I thought my friends would say "let's teach you on the bunny hill," they instead told me to just go straight onto the ski lift. I fell near instantly after putting my skis on, but I managed to get on and off of the lift (not gracefully though). I'm quite thankful for one of my friends who spent time teaching me how to ski the first time down the mountain. It would be safe to say that I fell down probably one hundred times on the skiway. However, the second time going down the mountain I did much better! I will definitely be going again several times this term hopefully.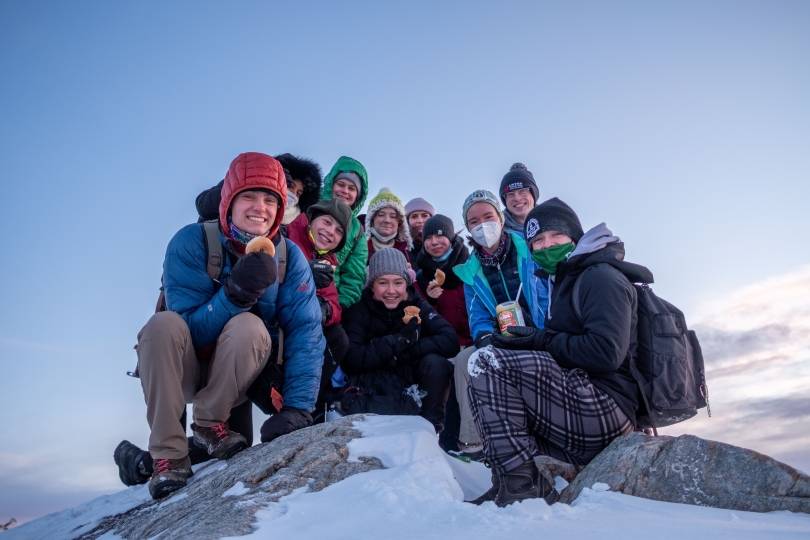 And to wrap up my weekend, I went on a sunrike (sunrise hike) with the DOC (Dartmouth Outing Club) Sunday morning. This was my first hike in the snow, so that is why this was a weekend of firsts! It is somewhat cold whenever you're hiking through snow at six in the morning. In my opinion, it is definitely worth getting up early in the morning to see the view. I would like to do more sunrikes in the future, but who knows if I'll want to do them in the winter again since it was really cold!