« All Posts by this Blogger
A Week in 22W
Wow. It has been one hectic week! There has been so much to do and accomplish (a lot more to go too), so I'm going to tell you all about what one of my typical weeks this term looks like.
Typically, Sunday is a work day for most Dartmouth students (including myself). Whether you have to write an essay or make a sculpture, you can expect to work on your assignments on Sundays while spending some time with your friends. For the last two Sundays, my days have consisted of writing a discussion post and working on my sculptures for my studio art class. In addition, I have had rehearsal with the Dartmouth Chamber Orchestra (DCO) which is a student led group of musicians.
This academic year, the Dartmouth course schedule has mainly two standard sets of times for classes. One set of class times is for Monday, Wednesday, and Friday while the other one is for Tuesday and Thursday. I have my writing class, which is a first year requirement, during the first set of times. The class is titled Caribbean Reverberations, and it has been really interesting to learn about since it talks about some topics I am familiar with. After some meals and class, I have rehearsal with the wind ensemble (DCWE). It is always a great way to relax after having a long day of doing work, because I let the music put me into a new, peaceful mindset. I also have rehearsal for the DCWE on Wednesdays too. Therefore, my Monday and Wednesday have a similar schedule that I follow.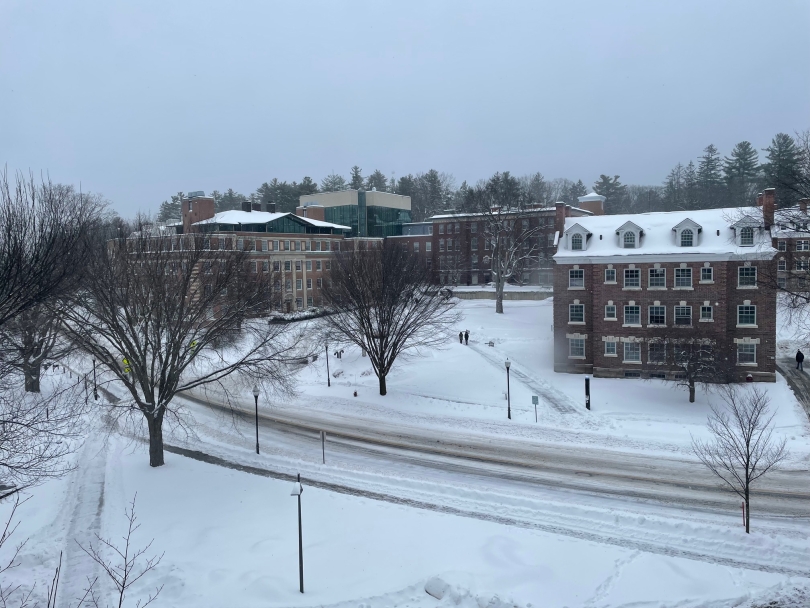 However, my Tuesday and Thursday are typically the most chaotic days of the week. On both days, I have both my sculpture and music history class. That's almost around four hours of class a day. A good rule to plan out your time is that for every hour of class you may spend three hours doing work. On Tuesday, I also have rehearsal for the Contemporary Music Lab which is one of my favorite things to do during the week. We learn how to improvise and develop a greater sense of musicianship. And on Thursday, I have a tuba lesson where my teacher helps provide guidance on how to become a better musician as well.
On Friday, I go to class and then take a lot of time to relax from doing work throughout the week. Usually, I will do some work in the earlier half of the day and then hang out with friends for Saturday. Although all of this is what a typical week this term looks like for me, sometimes there will be more or less throughout the week. For example, this week I had two extra rehearsals and then watched/performed in the Jazz Coast's concert. My piece of advice is to have your typical schedule written down somewhere and allow time for breaks each day because they help so much!