You are here
« All Posts by this Blogger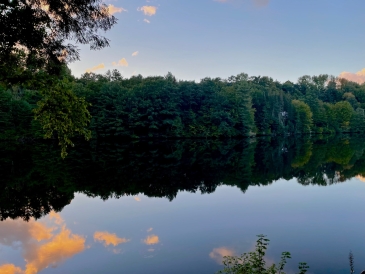 Dear South Carolina,
I miss you.
But is this New Hampshire place not super cool? No, I meant it has been lots of fun, not that it has been cold. Well, it's been a little cold sometimes but that's besides the point.
Although my friends and family reading this believe Dartmouth to be so different from our home, I'm here to tell them it is not much different. As much as I love being in New Hampshire, I cannot wait to go back home to tell everyone what it is like. There are so many things that remind me of home, such things as simple as doing a presentation on the game Rock Band which I played back home with my friends. There are still football games here, lots of exciting people, beautiful places to visit, many musical opportunities, and much more. Therefore, I'm gonna use this blog post to introduce myself to you all while saying hello to my family and friends by describing Dartmouth's uniqueness.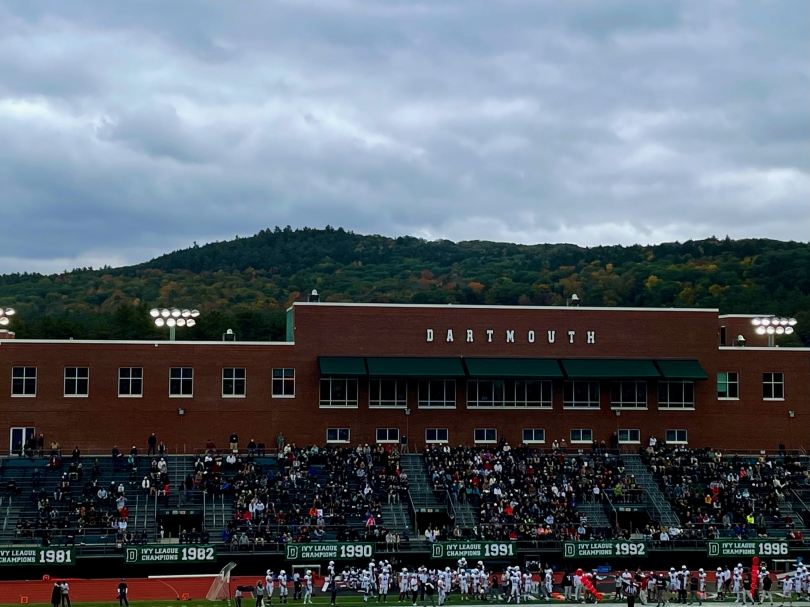 Trust me, a 20 hour car ride will feel really long but it is worth it to get to New Hampshire from South Carolina. The most interesting things about Dartmouth so far are the wide variety of people that go here and the traditions, such as the homecoming bonfire. I've grown up with two older brothers in the same place my entire life in South Carolina, so it has been amazing to hear stories from people from all parts of the world.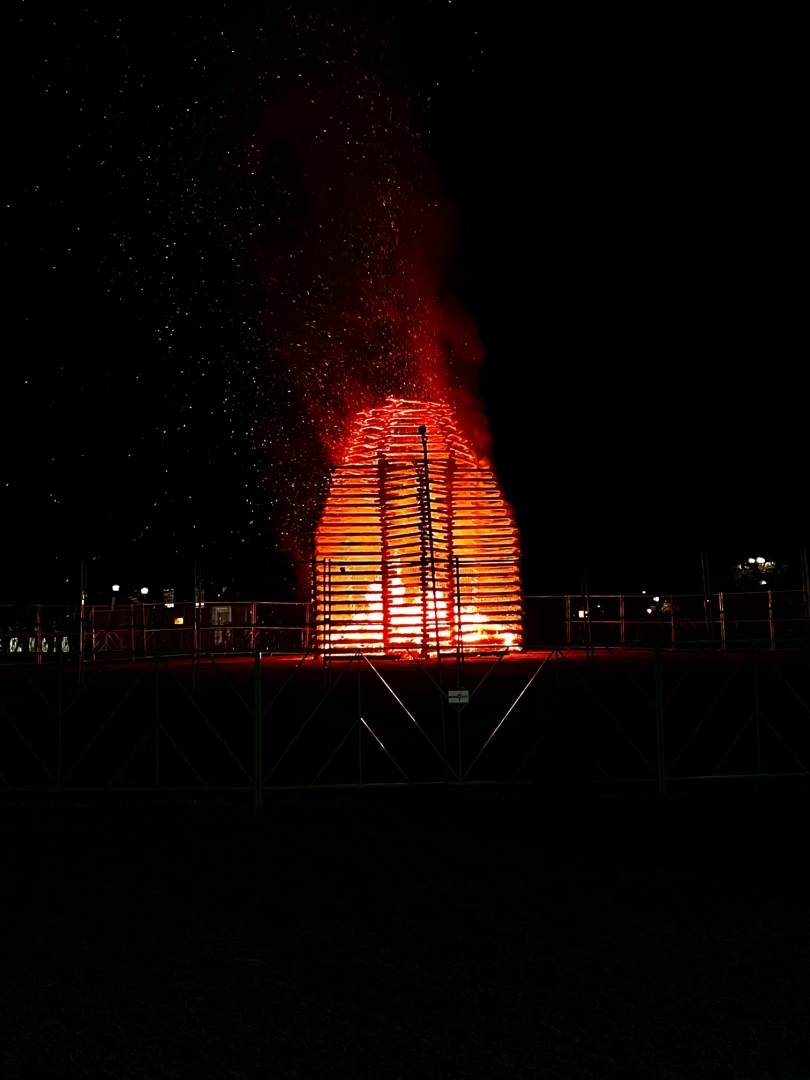 My favorite thing to do is to engage with music, which is one of the reasons why I am planning on studying music. I joined the DCWE, Dartmouth College Wind Ensemble, here and have loved it ever since. It reminds me of the band community I was a part of back home in high school. Thanks to some of the seniors, I have met some of my favorite people on campus so far due to the DCWE! I am also taking a music class, music lessons for tuba, and the contemporary music lab this term. There are so many opportunities, not only musical ones, that Dartmouth provides. It could be as simple as leaving your Friday class and having your friend text you to come push them in a Zorb ball.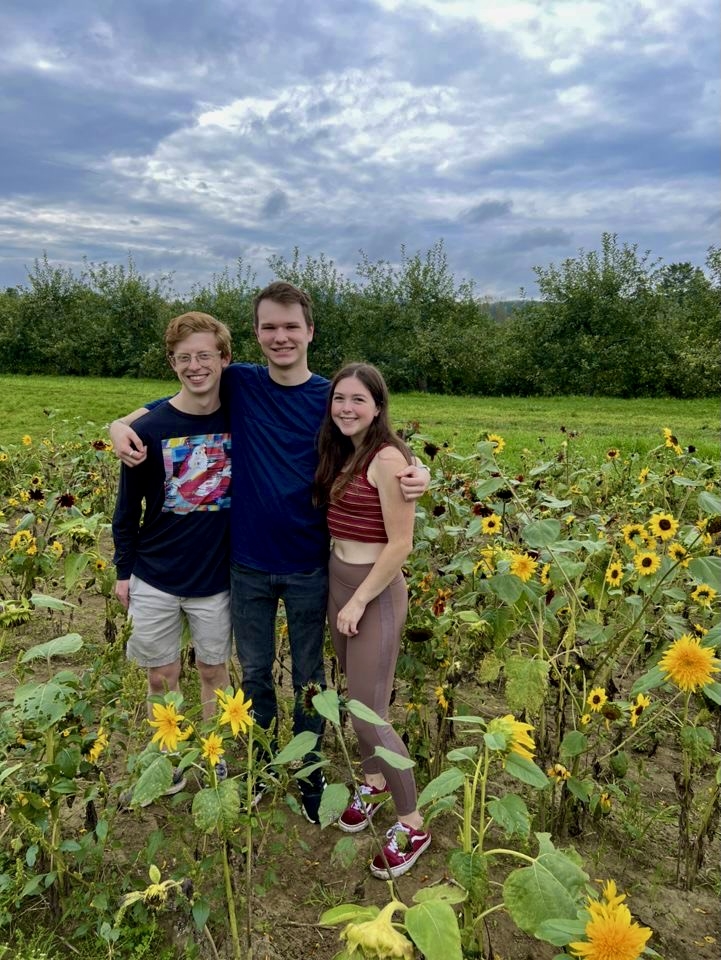 If you visit Dartmouth or go to school here, you can expect to go on as many hikes as you wish, see some of the funniest flair (wacky clothing), and amazing scenery everywhere. I'll continue to write for this blog and update you with all of the fun activities that are presented here. Although Dartmouth may seem to be in the middle of nowhere and quite intense, it truly has so much to do and is truly an amazing place. In the meantime South Carolina, continue to enjoy the heat while it lasts, and I'll be back for winterim, which is Dartmouth's winter break.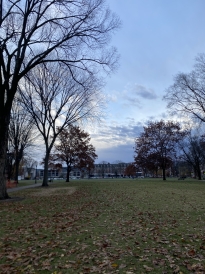 With finals coming to a close at the end of Week 10, I am officially done with my first term at Dartmouth!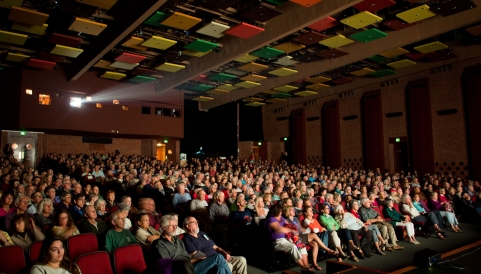 Living at Dartmouth isn't all about the academics, students have a range of extracurricular interests - one of which is on campus jobs! Here is my perspective as an international student.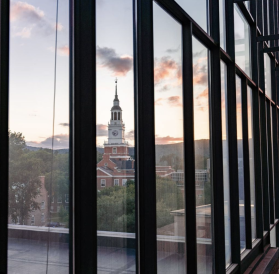 I am now reflecting on my classes and the experiences that I lived this term.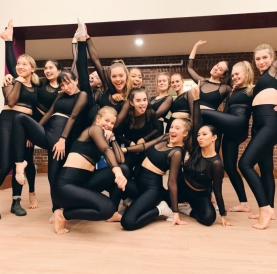 The first official term back in person has absolutely flown by. Here are a couple of highlights: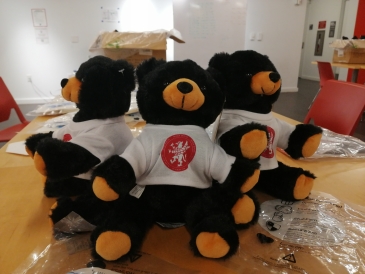 What do a teddy bear, a carved pumpkin, and a bat-shaped marshmallow have in common?
This term, Dartmouth hosted Family Weekend. I was so excited about seeing my parents in person because I missed them so much!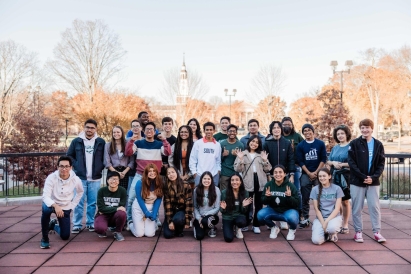 I sat down with Senior Assistant Director of Admissions Kate Featherston & President of Dartmouth's QB Org Damien Solinger Jeffers to discuss Questbridge Match Day at Dartmouth.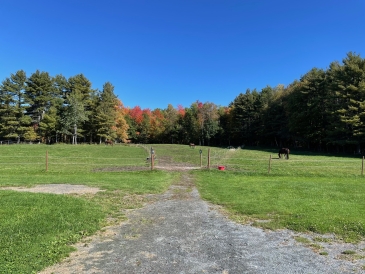 Dear prospective students,
I remember when I had to write my "Why Dartmouth" essay. However, I am actually going to describe why I actually decided to commit to Dartmouth and how my why for Dartmouth has changed.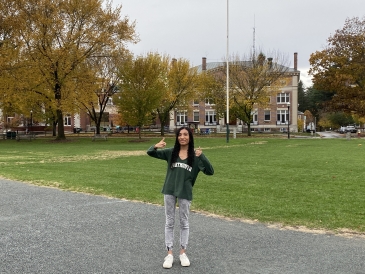 My first term of sophomore year is officially coming to a close! Come read this post to hear about some highlights.