« All Posts by this Blogger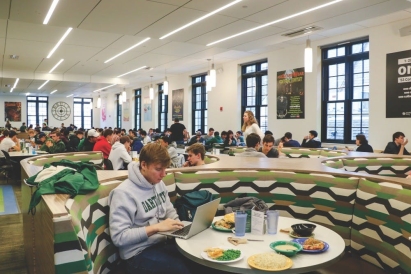 Dining at Dartmouth: A '25's Perspective
Although food isn't the first thing that comes to mind when applying to colleges, it can become a critical aspect of day-to-day life of campus life. I'd like to share the different dining options available on campus, and give a student's perspective on how food is like at Dartmouth.
FOCO: FOCO, or officially known as The Class of 1953 Commons, is the largest and most popular dining option for Dartmouth students. This was my first dining experience, and it was a pretty positive one. The dining hall has a huge variety of options; every day pizza, sandwiches, chicken tenders, and other easy-to-eat foods are served for people who want them. There's additionally a rotating menu of entrees for breakfast, lunch, and dinner that changes every day. My favorite entree is teriyaki chicken! If you don't like the entree that day, the pizza and sandwiches are a safe bet all the time. There's also a dessert bar - the cookies, in particular, are famous around campus for being tasty. While FOCO is great, it can get repetitive throughout the term, especially if you eat there 3 times a day every day. 
The Courtyard Cafe: Located in the HOP, this grill-based dining area is my favorite on campus. While the menu isn't massive, they serve grill-style foods. Burgers, quesadillas, chicken tenders, and a wide array of fried sides. The food is really tasty; however, again, it can definitely be repetitive due to the small size of the menu. Expect a longer wait than FOCO, although you can catch up with friends while in line. My personal favorite option is a Chicken Tender BBQ & Buffalo Queso. 
Novack: Connected to the central Baker-Berry library, Novack is a small cafe run by student workers. They serve Starbucks drinks, snacks, pastries, and breakfast sandwiches. While you can't really go wrong with Novack, their selection is relatively skewed towards breakfast food. Therefore, while Novack is great, it definitely is a niche spot to eat. And if you like to sleep in like me, breakfast can be an uncommon occurrence. 
Collis Cafe: Located in the front of Collis, the Collis Cafe boasts a smoothie bar and a changing menu depending on the time of day. The fruit smoothies here are great, especially when you need something tasty to start your day in the morning. Additionally, they serve the best breakfast sandwiches on campus (in my opinion), and offer selections such as pasta and stir-fry around dinner time. However, what makes it stand out are definitely the smoothies. 
There are a couple more dining options on campus, but I haven't eaten at them enough to give my opinion on them. Dining at Dartmouth is pretty good, and I hope this helps provide you with some more insight on the main places to go!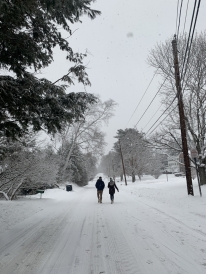 Lots to do in the Hanover Winters!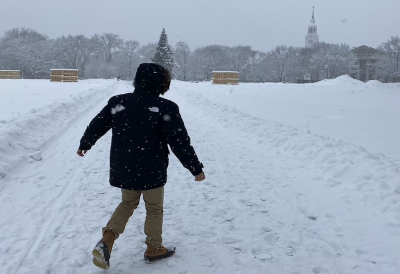 For those of us who come from homes with warm weather, winter in New Hampshire can be a shock. Three years into my Dartmouth career, I've figured out some ways to make the best of winter term—take a look!

I've never been a big fan of winter, but the fun activities Dartmouth has to offer during the season are nothing short of incredible.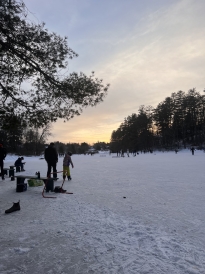 Over the weekend, my friends and I decided to walk to Occom Pond for some ice skating.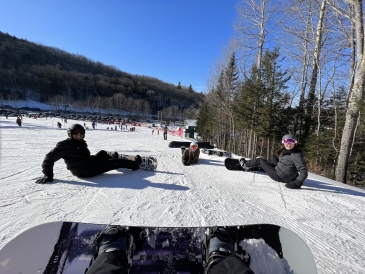 As someone who never snowboarded before, I signed up for a class through The Dartmouth PE department, and it's been a blast!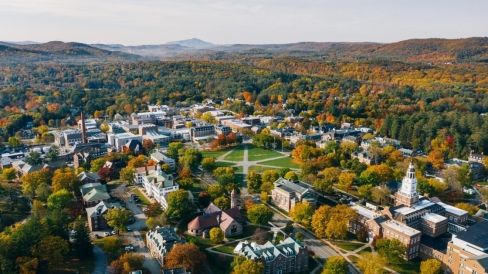 The top 6 things to do while touring Dartmouth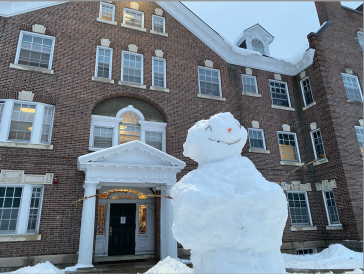 Today, I wanted to create a guide on how to make a snowman. For me, a snowman represents a community effort to create something beautiful.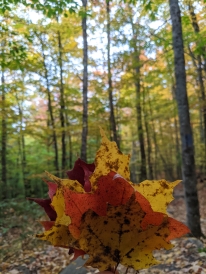 College is meant to test your growth and maturity. An instrumental part of that is realizing your self-worth and appreciating who you are!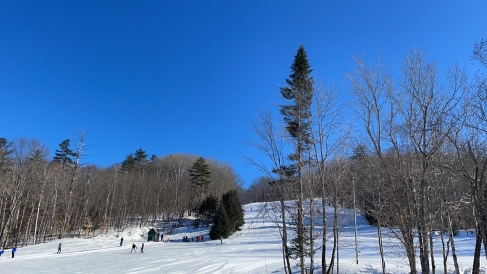 This past weekend, I decided to go with some friends to the Dartmouth Skiway. I had already gone earlier this term and was amazed at how convenient and affordable the whole experience was. Therefore, I decided I had to go back again!