« All Posts by this Blogger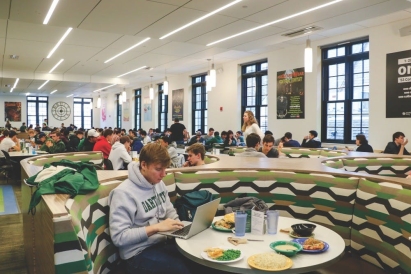 Dining at Dartmouth: A '25's Perspective
Although food isn't the first thing that comes to mind when applying to colleges, it can become a critical aspect of day-to-day life of campus life. I'd like to share the different dining options available on campus, and give a student's perspective on how food is like at Dartmouth.
FOCO: FOCO, or officially known as The Class of 1953 Commons, is the largest and most popular dining option for Dartmouth students. This was my first dining experience, and it was a pretty positive one. The dining hall has a huge variety of options; every day pizza, sandwiches, chicken tenders, and other easy-to-eat foods are served for people who want them. There's additionally a rotating menu of entrees for breakfast, lunch, and dinner that changes every day. My favorite entree is teriyaki chicken! If you don't like the entree that day, the pizza and sandwiches are a safe bet all the time. There's also a dessert bar - the cookies, in particular, are famous around campus for being tasty. While FOCO is great, it can get repetitive throughout the term, especially if you eat there 3 times a day every day. 
The Courtyard Cafe: Located in the HOP, this grill-based dining area is my favorite on campus. While the menu isn't massive, they serve grill-style foods. Burgers, quesadillas, chicken tenders, and a wide array of fried sides. The food is really tasty; however, again, it can definitely be repetitive due to the small size of the menu. Expect a longer wait than FOCO, although you can catch up with friends while in line. My personal favorite option is a Chicken Tender BBQ & Buffalo Queso. 
Novack: Connected to the central Baker-Berry library, Novack is a small cafe run by student workers. They serve Starbucks drinks, snacks, pastries, and breakfast sandwiches. While you can't really go wrong with Novack, their selection is relatively skewed towards breakfast food. Therefore, while Novack is great, it definitely is a niche spot to eat. And if you like to sleep in like me, breakfast can be an uncommon occurrence. 
Collis Cafe: Located in the front of Collis, the Collis Cafe boasts a smoothie bar and a changing menu depending on the time of day. The fruit smoothies here are great, especially when you need something tasty to start your day in the morning. Additionally, they serve the best breakfast sandwiches on campus (in my opinion), and offer selections such as pasta and stir-fry around dinner time. However, what makes it stand out are definitely the smoothies. 
There are a couple more dining options on campus, but I haven't eaten at them enough to give my opinion on them. Dining at Dartmouth is pretty good, and I hope this helps provide you with some more insight on the main places to go!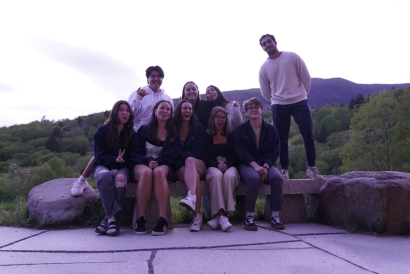 To celebrate a wonderful first spring term, my friends and I got together for a "lodj dinner" at the Moosilauke Ravine Lodge!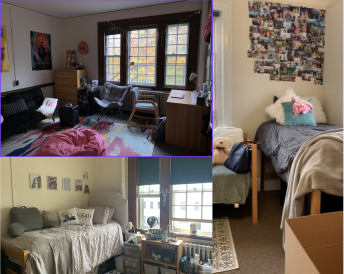 Ever wondered what freshmen dorms look like at Dartmouth? Here's a rough guide to Freshman dorms!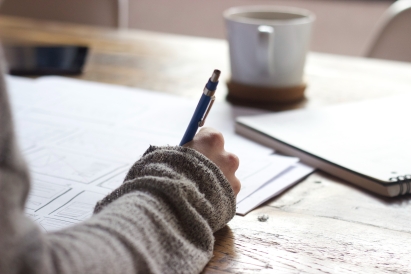 Procrastination: friend or foe? Read on to find out how I feel about this topic at Dartmouth!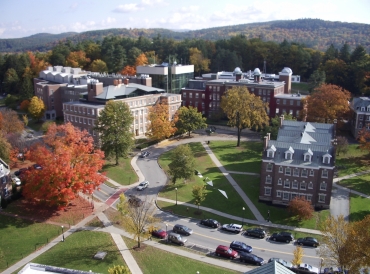 I wanted to make my last blog post for this academic year about the places in the Dartmouth community that I will deeply miss and have made amazing memories with the wonderful members of this community.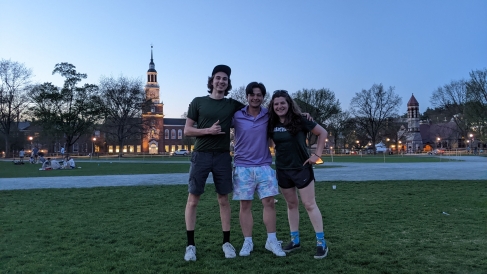 In the blink of an eye, my first year of college is over, and Dartmouth has catalyzed so many of the memories I've made so far!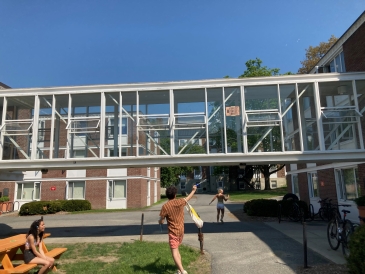 Honestly, I cannot wait to be home. Although Dartmouth has been a home for me for the past nine months, the college experience is made of many ups and downs. Come check my first year wrap-up!
Antônio Jorge Medeiros Batista Silva
2025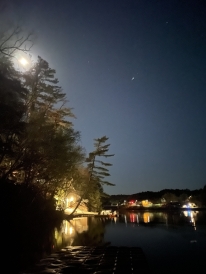 A reflection on my first year in the woods.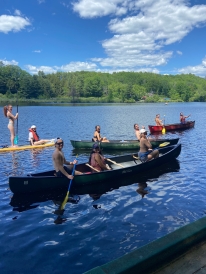 Happy last week of classes! Here are some of my reflections from my junior spring.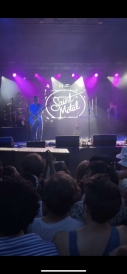 Dartmouth has too many traditions to name, but Greenkey is one of the best ones! Read on to find out about my experience this year!